FDA Announces New Recommendations for Acceptable Limits of Nitrosamine in Drugs
August 09, 2023
By: Irvin Jackson
Federal drug regulators have issued a new draft guidance that sets the acceptable limits for dozens of toxic chemicals known as nitrosamines, which can contaminate medications as a byproduct of the manufacturing process and expose users to an increased risk of cancer.
The U.S. Food and Drug Administration (FDA) issued the recommendations for the industry on August 4, in a final guidance titled "Recommended Acceptable Intake Limits for Nitrosamine Drug Substance-Related Impurities (NDSRIs)", which provides a framework for predicting the possible presence and likelihood of nitrosamine contamination, and for determining the levels of nitrosamine the FDA will accept.
Concerns about nitrosamine drug contamination gained widespread attention in 2018, when a series of generic valsartan recalls were issued, after certain versions of the hypertension drug were found to contain unsafe levels of the chemical byproduct nitrosodimethylamine (NDMA), which is a potent human carcinogen.
Following the recalls, regulators and drug manufacturers became more aware of nitrosames in drug products and the potential cancer risks, resulting in recalls for a number of different medications in recent years, including Chantix, Metformin and Zantac. This has led to numerous recalls and litigation, including more than 100,000 Zantac cancer lawsuits being filed against manufacturers of the heartburn drug.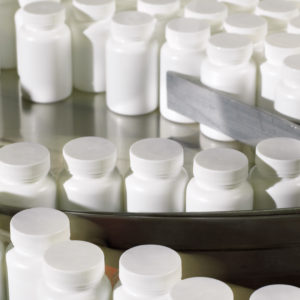 Widespread Nitrosamine Contamination Discovered
In response to the growing problem, the FDA issued guidance in 2020 on how to detect and prevent nitrosamine impurities, which set daily acceptable limits for six different nitrosamines, including NDMA. The guidance was passed on the belief that the problem would be small, but the FDA underestimated the scope of the nitrosamine contamination issues.
Hundreds of drugs turned out to have nitrosamines, many of them not on the list impacted by the FDA guidance. Regulators are now discovering that any drug with an active ingredient that includes a vulnerable amine, a type of nitrogen molecule usually derived from ammonia, could become contaminated with nitrosamine during the manufacturing process.
That includes drugs such as angiotensin-converting enzyme (ACE) inhibitors used in hypertension drugs;  beta blockers in many heart drugs, and selective serotonin reuptake inhibitors (SSRIs), which are commonly used antidepressants.
Under the weight of the recalls, the 2020 guidance quickly became outdated, and the FDA had to decide what to do about all the other nitrosamines they keep discovering in commonly used drugs.
New Acceptable Intake Guidance for Nitrosamine Contamination
The new guidance recommends acceptable intake (AI) limits for certain nitrosamines across a wide array of drugs. However, it also recommends testing methods for certain nitrosamines, and how to calculate those levels in a way that is in accordance with FDA procedures.
The agency notes that it will work with manufacturers to try to keep certain key drugs on the market, particularly if issuing a recall would lead to a shortage. This may include interim acceptable limits which are more lenient than usual.
"When contacted about a potential disruption in the drug supply, FDA intends to evaluate each circumstance on a case-by-case basis," the guidance states. "FDA may work directly with a specific manufacturer or applicant of the marketed drug and intends to consider whether it is appropriate or not appropriate to recommend an interim AI limit for a temporary period."
The AI limits vary with the drug type and the nitrosamine byproduct related to it. For example, the FDA set a recommended AI limit for N-nitroso-varenicline, found in the smoking cessation drug Chantix, to a maximum of 37 nanograms per day. However, the antidepressant Cymbalta can expose users to up to 100 ng/day of N-nitroso-duloxetine.
"*" indicates required fields