FDA Issues New Guidance To Prevent Drug Contamination By NDMA, Similar Toxic Chemicals
September 02, 2020
By: Irvin Jackson
Federal drug regulators have issued new guidance on how to avoid drug contamination with cancer causing chemical by-products, such as N-nitrosodimethylamine (NDMA) and other nitrosamine impurities, following massive Zantac recalls, valsartan recalls and metformin recalls issued in recent years.
The guidance (PDF) was issued by the FDA on September 1, calling for the industry to immediately implement recommended steps to avoid contamination. While, the recommendations are not legally binding, failure to follow them could expose drug manufacturers to liability later.
Problems with NDMA drug contamination have caused widespread concerns over the last two years, after high levels of the carcinogen were detected in several popular and widely used medications. The first recalls impacted valsartan and other similar blood pressure medications, leading to wider testing for the toxic impurity. That resulted in the discovery that the active ingredient in Zantac was inherently unstable and may also result in the presence of NDMA, exposing users of the popular heartburn drug to an increased risk of cancer.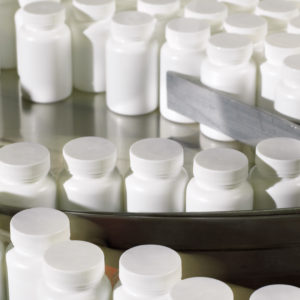 Zantac (ranitidine) was the first medication to surpass $1 billion in annual sales in 1988, and has been widely marketed as a safe and effective treatment for heartburn or acid reflux. However, federal regulators have now required Zantac recalls for all versions of the ranitidine-based medication, and the drug makers now face thousands of Zantac lawsuits brought by former users diagnosed with breast cancer, testicular cancer, kidney cancer and other injuries.
"While nitrosamines are common in water and foods, nitrosamine impurities may increase the risk of cancer if people are exposed to them above acceptable levels and over long periods of time," an FDA press release states. "For this reason, the discovery of unexpected nitrosamine impurities in some drug products is a serious concern, and the FDA has been working, in collaboration with regulatory counterparts around the world, to find and remove drugs with unacceptable nitrosamine impurities from the U.S. drug supply."
The guidance identifies several potential root causes of nitrosamine contamination, including acidic reaction conditions, and nitrosamine contamination of raw materials used to make active pharmaceutical ingredients, contamination through recovered solvents and reagents. It can also be the result of a lack of process optimization and control, and as a result of nitrous acid coming in contact with residual amines during the quenching process, the FDA notes.
The FDA has clarified what the acceptable intake limits are for several nitrosamines, and identifies a number of technical steps manufacturers can take to prevent contamination, such as risk assessments, confirmatory testing for nitrosamine impurities, and updating the FDA about manufacturing changes designed to prevent nitrosamine contamination.
The FDA is also urging manufacturers to report any likely disruptions to the drug supply as a result of their efforts to prevent nitrosamine contamination.
"*" indicates required fields