FDA Releases List of 40 Hypertension Drugs That Do Not Contain Potentially Cancer-Causing Impurities
April 05, 2019
By: Irvin Jackson
Amid continuing concerns about the risk of cancer from recalled valsartan and other popular hypertension drugs, since the contamination with known human carcinogens is so prevalent, federal regulators have released an updated list of products that do not appear to contain the cancer-causing impurities.
On April 4, the FDA issued a list of blood pressure medications that are all part of a class known as angiotensin II receptor blockers (ARBs), which the agency says have been verified to be free of genotoxic impurities, known collectively as nitrosamines.
The list comes as a growing shortage of valsartan and similar medications has been seen nationwide, since a stream of recalls issued over the past year for products that have been found to contain carcinogenic impurities, which are believed to be a byproduct of the generic manufacturing process used by some drug makers.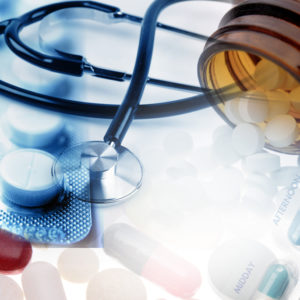 Valsartan, losartan, irbesartan and similar genetic products have been found to contain levels of N-nitrosodimethylamine (NDMA), N-Nitrosodiethylamine (NDEA), and N-Nitroso-N-methyl-4-aminobutyric acid (NMBA); all of which are believed to be cancer-causing agents when used by humans.
The problem is so pervasive that the FDA has set interim acceptable standards, which actually allows consumers to be exposed to levels of those contaminants that are higher than what has previously been acceptable, so that there are enough of the drugs to go around.
"Today, for the first time since the first nitrosamine impurity was discovered last summer, we're announcing that we so far have identified 40 ARB medications where our assessment concluded they do not contain any known nitrosamine impurities, with the expectation that this number will increase," FDA Commissioner Scott Gottlieb, and Dr. Janet Woodcock, director of the agency's Center for Drug Evaluation and Research, said in an April 4 press release. "Our goal is for this information to help health care providers as they consider acceptable treatment options for their patients."
Gottlieb and Woodcock noted that the agency is still swiftly removing products that contain levels of nitrosamines which exceed the interim levels. However, they acknowledge that there is currently a valsartan shortage, and that other types of ARB medications will fall to shortage levels soon, even with the interim acceptable standards.
Valsartan Recalls
The first concerns contaminated ARB hypertension drugs emerged in July 2018, after a number of valsartan recalls were issued for generic pills that contained ingredients supplied by Zhejiang Huahai Pharmaceuticals, of China. Since that time, the FDA has had an ongoing investigation to determine the scope of the contamination and the potential risk to consumers.
In late September, the FDA stopped all imports of drug ingredients and medicines made by Zhejiang Huahai Pharmaceuticals, after an inspection report outlined a number of serious manufacturing problems at the company's facility in late August.
The recalls have led to a valsartan shortage and a spike in prices, with the cost of 160 milligram and 80 milligram tablets of generic valsartan more than doubling in September 2018.
As consumers nationwide continue to face concerns about the safety of pills they have taken in recent years, a number of valsartan recall class action lawsuits have been filed nationwide, seeking damages for the cost of the recalled drugs and medical monitoring. For those diagnosed with liver cancer, kidney cancer, pancreatic cancer, stomach cancer and other cancers, individual cases are being reviewed by valsartan lawyers.
The FDA has assigned a group of pharmacists and nurses to answer consumer's questions about the recalls. Since the first recalls, the agency indicates it has received more than 6,000 inquiries from patients, doctors, nurses, pharmacists and academics. Inquiries can be made by calling 855-543-3784 or by sending an email to druginfo@fda.hhs.gov.
"*" indicates required fields