FDA Sets Interim Acceptable Intake Limits For NMBA Impurities In Valsartan, Similar Blood Pressure Meds
March 05, 2019
By: Irvin Jackson
Amid concerns about the risk of cancer from recalled Valsartan and other contaminated blood pressure drugs distributed by certain generic manufacturers in recent, federal regulators have set interim limits on the presence of N-Nitroso-N-methyl-4-aminobutyric acid (NMBA), which is the latest cancer-causing byproduct detected in certain hypertension drugs.
Last week, the chemical impurity was detected in certain angiotensin II receptor blockers (ARBs), after prior recalls issued in recent months were limited to the presence of N-nitrosodimethylamine (NDMA) and N-Nitrosodiethylamine (NDEA), which are also known human carcinogens.
The FDA announced new interim acceptable intake limits for NMBA in blood pressure drugs on February 28, after previously establishing similar limits for NDMA and NDEA.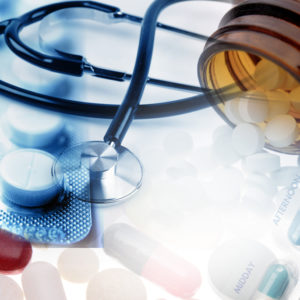 The limits are designed to provide guidance for manufacturers on when to conduct a recall, if laboratory testing reveals impurities that may exceed levels presumed to be safe. It remains unclear whether any levels of the carcinogens are safe, but the FDA notes that it is allowing pills with some small levels to remain on the market to prevent widespread shortages, highlighting the widespread contamination problems a number of different generic drug makers have reported in recent months.
"FDA is working with industry and international regulators to ensure products entering the market do not contain these impurities, but we are tolerating the impurities below the level established in the table for a short period of time to avoid a possible shortage of ARBs," the FDA indicates. "Not all ARB products contain NDMA, NDEA or NMBA impurities, so pharmacists may be able to provide an alternative medication not affected by the recalls, or health care professionals may prescribe a different medication that treats the same condition."
The detection of NMBA has already resulted in massive recalls over the last several days. On March 1, Torrent Pharmaceuticals issued a recall of 114 lots of losartan potassium and losartan potassium/hydrochlorothiazide combination tablets. On February 28, Camber Pharmaceuticals recalled 87 lots of losartan potassium tablets. All of the recalled tablets had levels of NMBA which exceeded the new interim limits.
Valsartan Recalls
The first concerns contaminated ARB hypertension drugs emerged in July 2018, after a number of valsartan recalls were issued for generic pills that contained ingredients supplied by Zhejiang Huahai Pharmaceuticals, of China. Since that time, the FDA has had an ongoing investigation to determine the scope of the contamination and the potential risk to consumers.
In late September, the FDA stopped all imports of drug ingredients and medicines made by Zhejiang Huahai Pharmaceuticals, after an inspection report outlined a number of serious manufacturing problems at the company's facility in late August.
The recalls have led to a valsartan shortage and a spike in prices, with the cost of 160 milligram and 80 milligram tablets of generic valsartan more than doubling in September 2018.
As consumers nationwide continue to face concerns about the safety of pills they have taken in recent years, a number of valsartan recall class action lawsuits have been filed nationwide, seeking damages for the cost of the recalled drugs and medical monitoring. For those diagnosed with liver cancer, kidney cancer, pancreatic cancer, stomach cancer and other cancers, individual cases are being reviewed by valsartan lawyers.
The FDA has assigned a group of pharmacists and nurses to answer consumer's questions about the recalls. Since the first recalls, the agency indicates it has received more than 6,000 inquiries from patients, doctors, nurses, pharmacists and academics. Inquiries can be made by calling 855-543-3784 or by sending an email to druginfo@fda.hhs.gov.
"*" indicates required fields