FDA Unveils New Plan To Improve Response to Food Poisoning Outbreaks
December 15, 2021
By: Russell Maas
Regulatory officials have released a new food poisoning outbreak plan, which will use modern technology to quickly pinpoint potential sources of contamination and expedite the release of investigation findings, as part of an effort to reduce the risk of additional illnesses.
The U.S. Food and Drug Administration (FDA) released the Foodborne Outbreak Response Improvement Plan last week, which includes strategies to enhance the speed, effectiveness and communication of foodborne outbreak investigations to both the industry, but also consumers.
Food poisoning impacts an estimated 48 million Americans annually, resulting in an average of nearly 130,000 hospitalizations and 3,000 fatalities, according to the U.S. Centers for Disease Control and Prevention (CDC). These outbreaks sicken on average one out of every six Americans and cost about 15.6 billion each year.
The new food poisoning outbreak response plan was released under the FDA's Food Safety Modernization Act (FSMA) and New Era of Smarter Food Safety initiative, focusing on four specific priority areas in which the FDA, CDC, U.S. Department of Agriculture's Food Safety Inspection Service (FSIS), and state health officials can strengthen outbreak responses.
The plan first outlines how the FDA will collaborate with participating agencies to engage in tech-enabled product traceback investigations to more quickly identify the source of contaminated foods. Often with foodborne illness outbreaks, it can take weeks or even months to identify the source of an outbreak, which allows harmful products to remain on store shelves and in consumer's homes, resulting in additional injuries and deaths.
The plan also seeks to streamline the data sharing process among the investigating agencies as well as consumers to provide a more accurate and transparent process that may include public warnings to avoid certain types food items that could be related to the outbreak.
Additional efforts outlined in the plan include centralizing data among agencies to better identify reoccurring, emerging and persistent strains of pathogens, as well as building on performance measures for evaluating the timelines and effectiveness of outbreak investigation activities.
The new response plan was introduced following an independent review led by the University of Minnesota, School of Public Health. The independent report titled An Independent Review of FDA's Foodborne Outbreak Response Processes, was performed to give an objective assessment of the FDA's structural and functional capacity to support, participate in, or lead multistate foodborne illness outbreak investigation activities.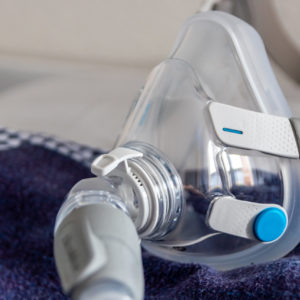 Did You Know?
Millions of Philips CPAP Machines Recalled
Philips DreamStation, CPAP and BiPAP machines sold in recent years may pose a risk of cancer, lung damage and other injuries.
Learn More
Over the last several years, some have raised questions over whether the U.S. food supply has become less safe, or if the increased number of E. coli outbreaks, salmonella outbreaks and listeria outbreaks are due to the agencies becoming better at detecting threats to the U.S. food supply.
The FDA's Coordinated Outbreak Response and Evaluation Network indicates the amount of potential human food safety outbreak incidents per year doubled in 2017 and 2018 when compared to the 2015 and 2016 fiscal years.
The FDA has proposed several new technologies and tracing methodologies in an effort to enhance traceability, respond more rapidly to outbreaks, address new business models, reduce contamination of food, and foster the development of stronger food safety cultures.
Last week the FDA issued the Standards for the Growing, Harvesting, Packing, and Holding of Produce for Human Consumption Relating to Agricultural Water last week, which would require comprehensive testing and bacteria mitigation strategies for water sources used for crops if approved and finalized.
The proposed rule changes would require an annual assessment of farms' pre-harvest agricultural water to identify potential hazards. They would then manage their agricultural water quality based on the results of that assessment, implementing corrective or mitigation measures to reduce the risk of contamination.
Foodborne illness outbreaks linked to produce are common in the U.S since they are often not adequately treated after being harvested to remove pathogens, and it is also one food group that is commonly eaten raw by consumers, rather than being cooked to kill bacteria.
"*" indicates required fields