Food Poisoning Problems Have Been Largely Unchanged in Recent Years, While Illnesses Increased: CDC Report
April 26, 2019
By: Russell Maas
A new report suggests the most common foodborne pathogens have largely remained the same over the last several years, while new data indicates that the number of individuals reportedly impacted by food poisoning is rising.
The U.S. Centers for Disease Control and Prevention (CDC) released a foodborne illness trend report on April 26, indicating incidents of food poisoning problems have remained largely unchanged over the last four years, with infections like salmonella and campylobacter showing increased trends in certain food items recalls.
CDC officials reviewed the Foodborne Disease Active Surveillance Network (FoodNet) to analyze data from 10 states from 2015 through 2018, identifying potential trends and the type of pathogens commonly linked to certain food products.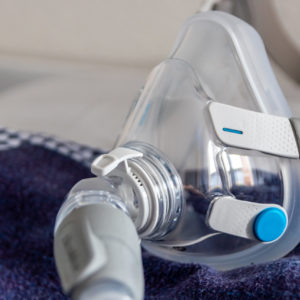 Did You Know?
Millions of Philips CPAP Machines Recalled
Philips DreamStation, CPAP and BiPAP machines sold in recent years may pose a risk of cancer, lung damage and other injuries.
Learn More
Researchers identified 25,606 infections, 5,893 hospitalizations and 120 deaths reported in relation to foodborne-related pathogens for the 2018 calendar year. There were more reports in 2018 than in the previous three years.
The CDC found that salmonella and campylobacter infections increased in the 2018 calendar year. Salmonella infections were frequently associated with outbreaks involving vegetables, chicken, eggs, beef and pork, while campylobacter infections were commonly associated with chicken products.
Campylobacter has been the most commonly identified infection in FoodNet since 2013. The infection causes diarrhea that is sometimes bloody, abdominal pain, nausea and vomiting. Hospitalization is needed in about 18% of campylobacter illnesses.
Salmonella infections can cause mild to severe health consequences depending upon the individual. The bacteria may cause a healthy person to experience fever, diarrhea, nausea, vomiting, and abdominal pain whereas the young or elderly with weakened immune systems may face more severe consequences, including fatal infections.
The CDC reports E. coli illnesses were consistently common throughout the study period, citing recent outbreaks linked to romaine lettuce and leafy greens that often become unidentifiable by the time they are shipped from farm to distributors, and then redistributed to retailers and restaurants.
E. coli is a foodborne bacteria that causes mild to severe diarrhea and abdominal cramps, bloody stools, and sometimes minor fevers lasting between five and 10 days. For individuals like young children, the sick and the elderly, the consequences may be more severe due to weakened immune systems, potentially resulting in the infection causing a serious condition known as Hemolytic Uremic Syndrome (HUS), which may lead to kidney failure or even death.
Officials have previously called for the use of state-of-the-art technology to track leafy greens through the supply chain, to assure quick, accurate and easy access to key data when there is a potential recall or outbreak.
Adopting this process would involve assigning production lot codes to all leafy greens to allow officials to determine which farm and growing regions are responsible for supplying the contaminated product, and the time frame when product was supplied.
Although foodborne illnesses appear to be on the rise, officials have attributed the increased to the use of culture-independent diagnostic tests (CIDTs), which allow officials to identify pathogens that were not routinely detected by previous laboratory testing.
Recent developments in the CDC's PulseNet tool, which is a national network of public health and food regulatory agency laboratories has begun using DNA fingerprinting to find clusters of diseases related to one another as they are reported throughout the U.S. This tool helps better accumulate illness reporting and follow outbreak trends.
Officials indicated that as the technology to identify and track illnesses improves, it has become easier to identify the source of the outbreak. However, they say more should be done to prevent these outbreaks from occurring.
"*" indicates required fields