FDA Releases New Plans To Improve Food Safety
July 14, 2020
By: Russell Maas
Federal health officials have released guidelines which outline a new approach to creating a safer and more traceable food safety system in the United States, using better technology to reduce the number of foodborne illnesses.
In a press release issued on July 13, the FDA announced a new food safety initiative, outlining the agency's 10 year plan to enhance traceability, respond more rapidly to outbreaks, address new business models, reduce contamination of food, and foster the development of stronger food safety cultures.
FDA Commissioner Dr. Stephen Hahn said the blueprint will allow the agency to work faster and more effectively in preventing and predicting foodborne outbreaks, which cause an estimated 48 million illnesses and 3,000 deaths annually in the U.S.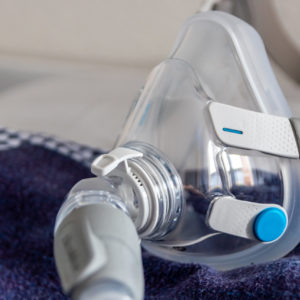 Did You Know?
Millions of Philips CPAP Machines Recalled
Philips DreamStation, CPAP and BiPAP machines sold in recent years may pose a risk of cancer, lung damage and other injuries.
Learn More
The blueprint provides core elements for several branches of the food industry, with the first being tracing technologies allowing companies and investigators to follow food from farm to the consumer's table to provide greater supply chain visibility.
The importance of being able to track food within the supply chain is crucial when tracking an outbreak, or determining how widespread the infection could become, Hahn noted. Advanced tracking methods would also allow officials to identify an outbreak before it spreads further along the supply chain, lessening the impact on consumers.
In addition to tracing outbreaks, another core element of the blueprint is a plan to draw on new data streams which would help officials understand how food became contaminated. Based on this collection of data, predictive analysis could help develop better prevention programs in commonly seen outbreaks such as the presence of E. coli in romaine lettuce and leafy greens products.
With more than 80,000 food manufacturing plants in the United States, only about one-tenth are inspected annually due to lack of available resources at the FDA. As a result, the agency tends to focus on high-risk manufacturers while the majority go without inspection each year.
Hahn indicates that advanced tracking and collaboration with manufacturers and farmers to create a traceable supply chain could prevent weeks in not months of trace back investigations to identify the source of an outbreak.
In early 2019, FDA officials strongly encouraged the entire supply chain of leafy greens to adopt a more traceable practice and include state-of-the-art technology to assure quick, accurate and easy access to key data elements from farm to fork when they are involved in a potential recall or outbreak. The FDA indicated at the time this process would involve assigning production lot codes to all leafy greens to allow officials to determine which farm and growing regions are responsible for supplying the contaminated product, and the time frame when product was supplied.
Over the last several years, some have raised questions over whether the U.S. food supply has become less safe, or if the increases seen in the number of outbreaks were instead due to the agencies becoming better at detecting outbreaks. The FDA's Coordinated Outbreak Response and Evaluation Network indicates the amount of potential human food safety outbreak incidents per year doubled in 2017 and 2018 when compared to the 2015 and 2016 fiscal years.
The New Era of Smarter Food Safety blueprint was intended to be released in March earlier this year, however the agency was forced to shift efforts in assisting the CDC and state and local health departments with the ongoing COVID-19 outbreak.
"The pandemic has given us a new perspective on what we mean by food safety culture," Hahn said in the press release. "We still believe that to make dramatic reductions foodborne disease we must do more to influence and change human behavior, as well as to address how employees think about food safety, and how they demonstrate their commitment to this as part of their jobs. But a strong culture of food safety involves more than this. It's also about keeping those food workers safe and about educating consumers, who are cooking more at home these days, on safe food handling practices."
"*" indicates required fields