Some Hepatitis Drugs May Reactivate Hep B Virus: FDA Warns
October 10, 2016
By: Russell Maas
Federal health officials warn that certain hepatitis C medications may reactivate the hepatitis B virus among some patients. 
Last week, the FDA announced it will require a Boxed Warning on certain hepatitis C drugs known as direct-acting antiviral medications. The agency says that it has received at least 24 reports that the drugs appear to have reactivated the hepatitis B virus in patients.
While the FDA is continuing to investigate the cause of these reactions, a black box warning is the most stringent label warning the agency can require a drug to carry.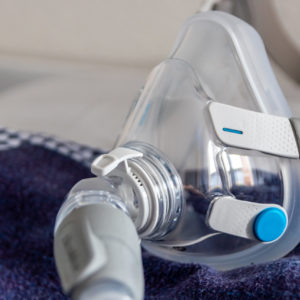 Did You Know?
Millions of Philips CPAP Machines Recalled
Philips DreamStation, CPAP and BiPAP machines sold in recent years may pose a risk of cancer, lung damage and other injuries.
Learn More
Direct-acting antiviral medications are a class of drugs used to treat patients with chronic hepatitis C virus infections, by reducing the amount of viral infection in the body. The drugs control the expansion of the virus within the body by preventing it from multiplying, and in many cases can cure the virus, preventing patients from life-long liver problems such as cirrhosis, liver cancer, and even death.
Recent problems with hepatitis drugs that are part of the direct-acting antiviral class of medications have been reported to the FDA, indicating patients using the medications that were also diagnosed with hepatitis B reactivated flare-ups following treatments. The FDA first began receiving hepatitis B reactivation problems in November 2013, and as of July 2016, has received a total of 24 cases of hepatitis B infections following patients receiving direct-acting antiviral treatments. Of the 24 reported cases, hepatitis B reactivation usually occurred within 4-8 weeks of receiving treatment.
To date, of the 24 patients known to suffer hepatitis B reactivations from the use of direct-acting antiviral medications, one required a liver transplant and two others died. The 21 other cases were treated by medical professionals to reduce the expansion and symptoms of the infection.
Given the new evidence linking the use of direct-acting antiviral medications to reactivation events of hepatitis B, the FDA anticipates there to be many more adverse reactions than reported. Patients with hepatitis B and C infections receiving forms of treatment are encouraged to consult with their prescribing doctors.
In most case of acute hepatitis B infection, patients have mild symptoms of abdominal pain, yellowing of the eyes, and darkened urine. However, a small portion of individuals develop severe life-threatening forms of chronic hepatitis B that lasts longer than six months, putting them at increased risks of death from cirrhosis and liver cancer, often resulting in the need for a liver transplant.
According to the World Health Organization (WHO), an estimated 240 million individuals across the world have hepatitis B, and on average 686,000 die annually from the result of chronic liver damage and liver cancer.
As a result of the reported hepatitis B reactivations, the FDA is requiring the most prominent warning, a Boxed Warning, be placed on certain direct-acting antiviral medications, including the most popular forms such as Sovaldi and its generic forms known as sofosbuvir, Harvoni, Olysio or simprevir, Daklinza or daclatasvir, Technivie, and several other generic forms.
Health officials are being warned of the potential reactivation risks of hepatitis B through the use of certain direct-acting antiviral medications in patients being treated for hepatitis C. The FDA is advising healthcare professionals to properly screen all patients for evidence of current or prior hepatitis B infection before starting treatment with direct-acting antiviral drugs, and monitor patients using blood tests for hepatitis B flare-ups or reactivation during treatment and post-treatment follow-up.
"*" indicates required fields