FDA To Consider Additional Measures To Tackle Opioid Crisis
May 24, 2017
By: Irvin Jackson
In the wake of the continuing opioid overdose epidemic in the United States, federal regulators have issued a call-to-action for steps to combat the worsening crisis. 
FDA Commissioner Dr. Scott Gottlieb issued a statement in a recent blog post, calling on his staff to use "more forceful steps" to address and mitigate the opioid epidemic.
The commissioner called on the agency to use their regulatory tools within the scope of societal obligations to take steps to reduce exposure to opioids and ensure narcotic painkillers are only given to patient's under "appropriate clinical circumstances for appropriate patients."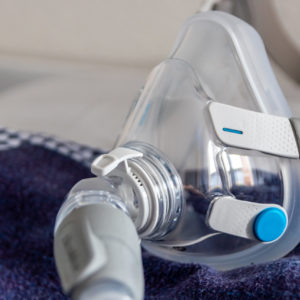 Did You Know?
Millions of Philips CPAP Machines Recalled
Philips DreamStation, CPAP and BiPAP machines sold in recent years may pose a risk of cancer, lung damage and other injuries.
Learn More
Gottlieb also announced the establishment of an Opioid Policy Steering Committee and outlined three initial questions to be addressed.
First, the FDA should consider the circumstances where they may need to require mandatory opioid prescribing education for healthcare providers. Education may focus on appropriate prescribing recommendations and understanding the risk of abuse in certain patients.
Second, he asked staff to consider whether the agency should focus on the number of doses that an individual patient can be prescribed and closely correlate that to medical indications. In certain instances, a 30 day supply may be appropriate, but in others a two or three day course would be preferred.
Gottlieb explained patients should only be prescribed opioids for durations that closely match their clinical circumstances, without exposing them unnecessarily to prolonged use which increases the risk of addiction.
Last, Gottlieb asked whether the FDA adequately considered the risk of abuse and misuse as part of the drug approval process in the first place. He questioned whether the agency is doing enough to evaluate new opioid drugs before they are approved for the market.
Research published in 2015 concluded opioid overdose deaths have greatly increased, despite seeing a decrease in opioid abuse. Opioid overdose deaths have quadrupled since 1999, and a study published in April concluded the number of opioids deaths may be greatly underreported.
A CDC study published in March indicated patients face a six percent risk of abuse after filling an opioid prescription for a one day supply. That risk increases to 35% if the patient fills a prescription for a 30 day supply.
A recent study presented at the Society for Academic Emergency Medicine's annual meeting indicated people treated in U.S. emergency rooms are often given narcotic painkillers for minor injuries, like sprained ankles. The risk also varied based on the part of the country the patient lived in, with patients from Mississippi receiving opioids more frequently for unnecessary minor injuries.
A study published in 2016 indicated opioid dependence insurance claims have surged by more than 3,000 percent in recent years. More than 1,000 people are treated in American ERs each day for misusing prescription opioids. The epidemic has even begun straining the nation's intensive care units, doubling in-hospital deaths from opioid related admissions, taxing hospital staff and increasing healthcare costs.
The commissioner said it is the FDA's duty to consider the broader public health implications of opioid use, as well as the individual and societal consequences.
Data from the CDC and SAMHSA indicated in 2014, nearly 2 million Americans abused or were dependent on prescription narcotic painkillers. A study published last month indicated 25 percent of American high school seniors reported using opioids, both for medical reasons and to abuse the painkillers.
In 2015, opioids were involved in the deaths of more than 33,000 people in the U.S., more than 22,000 involved prescription opioids. Research also indicates, 75 percent of patients who began abusing opioids 20 years ago started with prescription painkillers.
"I believe the Food and Drug Administration continues to have an important role to play in addressing this crisis, particularly when it comes to reducing the number of new cases of addiction," Gottlieb wrote.
"*" indicates required fields