FDA, Medical Device Makers, Worked Together To Craft 21st Century Cures Bill: Report
December 28, 2015
By: Irvin Jackson
A new report suggests that federal drug regulators worked closely with the medical device and pharmaceutical industry to draft controversial legislation, which critics say would seriously weaken oversight of new drugs and medical devices. 
According to a review of documents obtained through the Freedom of Information Act conducted by Inside Health Policy, high-ranking FDA officials met with representatives from the medical device lobbying group Advanced Medical Technology Association (AdvaMed), Johnson & Johnson, and St. Jude Medical Inc. to help draft the 21st Century Cures Act, an FDA reform bill that has already passed through the U.S. House of Representatives.
While it is not unusual for the agency and industry to contribute to proposed legislation, outside observers have said that the FDA documents reveal a level of collusion in the case of the "21st Century Cures Act" that is both unusual and alarming.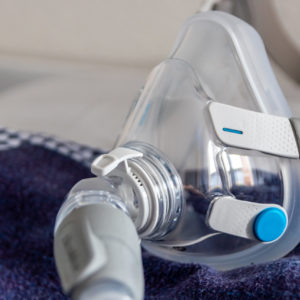 Did You Know?
Millions of Philips CPAP Machines Recalled
Philips DreamStation, CPAP and BiPAP machines sold in recent years may pose a risk of cancer, lung damage and other injuries.
Learn More
Consumer advocates have previously raised concerns that the FDA is not adequately protecting patients from dangerous drugs and medical devices, often failing to require stringent premarket studies to identify dangerous side effects or defects before the wide use of new treatments.
Despite questions about the latitude already provided to manufacturers, the 21st Century Cures Act would further loosen the approval process, allowing the agency to approve drugs and medical devices that have not had adequate clinical trials to ensure they are safe and effective, critics warn.
Many critics say that the legislation weakens the process the FDA uses to approve new drugs, by allowing the agency to consider applications for drug approvals that do not involve clinical trials, considered the gold standard of scientific drug testing, and instead allowing other, less rigorous testing methods by pharmaceutical companies to be used to get new drugs on the market quickly and more cheaply.
"It should be unimaginable that the most senior Food and Drug Administration (FDA) officials would collude with the lead medical device trade association to write legislation to weaken the agency's regulatory oversight and approval standards for medical devices," Dr. Michael Carome, director of Public Citizen's Health Research Group, said in a statement. "But that is exactly what appears to have happened. The result is contained within the House-passed 21st Century Cures Act — more accurately known as the False Cures Act — which would eviscerate the already far-too-weak safety rules for medical devices."
The documents detail an August 7 meeting between FDA's Acting Commissioner Stephen Ostroff, FDA's Center for Devices and Radiological Health chief Jeff Shuren and the current nominee for FDA Commissioner, Robert Califf, who once headed the controversial clinical trials which lead to the approval of the blood thinner Xarelto.
At the meeting, they worked on proposed language in the bill that would allow breakthrough medical devices to get review priority, would change what is considered valid scientific evidence, and other parts of the bill.
FDA officials told Inside Health Policy that there was nothing unusual or unethical about the meeting, but critics disagree.
"No one from the FDA should ever have been involved in such a process, which violates the most elementary ethical standards," Carome said in his statement. "The last person who should have been collaborating with the industry over policy proposals is the person in line to run the agency. Yet Dr. Robert Califf, the current nominee to serve as FDA commissioner, did exactly that."
21st Century Cures Act Concerns
The consumer advocacy group Public Citizen has pointed out that one part of the bill, Section 2222, would allow new high-risk medical devices to be approved by the FDA based only on case studies or medical journal articles, as opposed to double-blind clinical trials, which are the gold-standard for scientific review. The group says the law would basically allow the approval of potentially life-saving or life-threatening medical devices based solely on anecdotes.
The group also warns that Section 2121 of the bill would lower standards for the approval of antibiotic and antifungal medications, giving a fast-track pathway for approval that, at best, would require only early-stage clinical trials, instead of the larger, later-stage clinical trials which require testing on a large number of patients, and which are generally presumed to be better at detecting potentially dangerous drug side effects.
The bill comes amid a push for drug companies to release clinical trial data following incidents of ghost-writing and study-tampering that has involved powerful drugs that were later approved by the FDA. Independent researchers warn that in some cases it appears the agency was outright lied to about adverse events and effectiveness of drugs in company-sponsored clinical trials.
In February, a study found that the FDA was finding evidence of clinical trial fraud, but not reporting it in most cases.
Supporters of the bill say more flexibility in the FDA approval requirements is necessary to speed up the process of getting vital drugs to patients in a timely manner.
"*" indicates required fields