FDA Reviewing Side Effects of Plavix with Prilosec and Other Drugs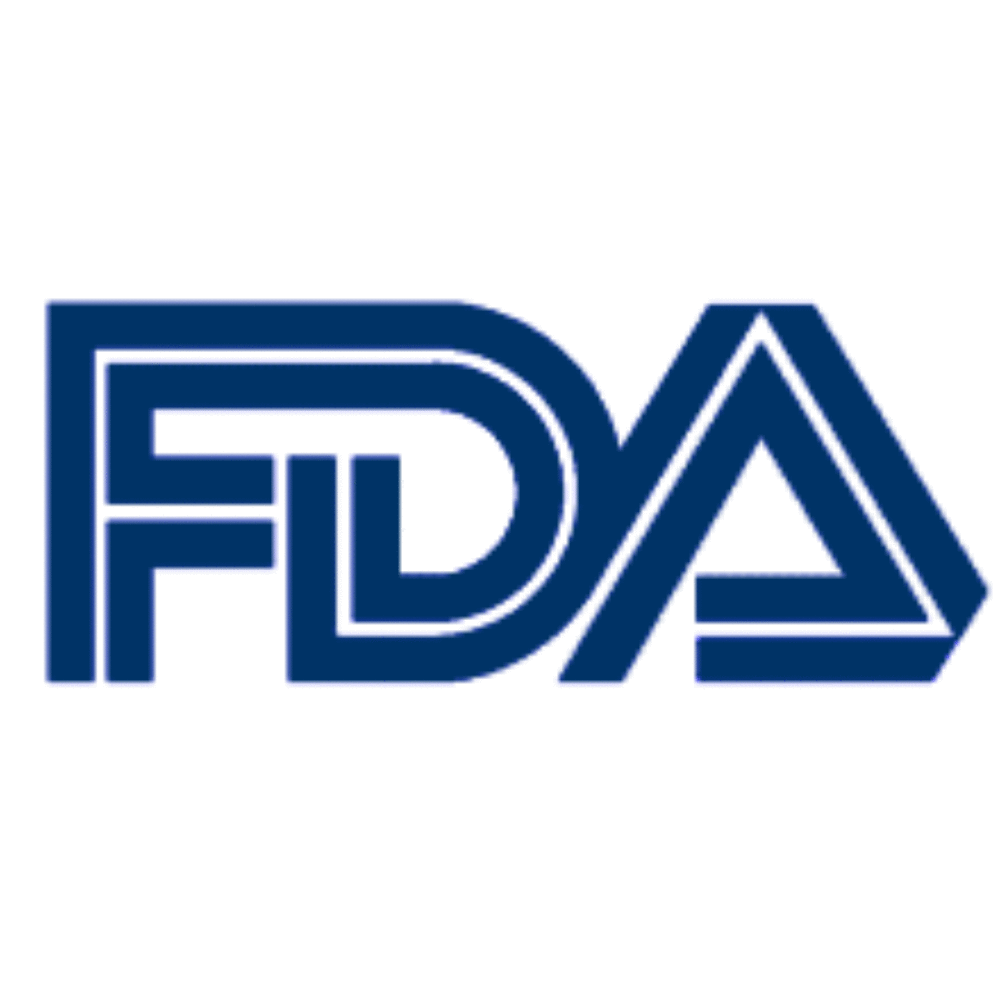 January 27, 2009
By: AboutLawsuits
The FDA has issued an Early Communication to notify healthcare providers that they are investigating the safety of Plavix and whether the drug may be less effective in patients who are also taking heartburn drugs like Prilosec to combat the gastrointestinal side effects of Plavix.
Plavix (clopidogrel bisulfate) is a popular blood-thinner sold by Sanofi-Aventis SA and Bristol-Myers Squibb Co., which is used to reduce the risk of dangerous blood clots that could cause heart attacks or strokes.
Nearly 25 million prescriptions for Plavix were written in the United States during 2007, and it generated global sales of $7.7 billion.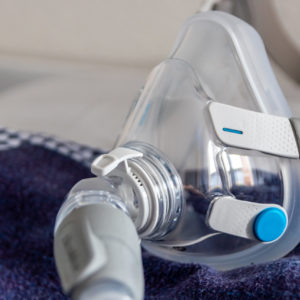 Did You Know?
Millions of Philips CPAP Machines Recalled
Philips DreamStation, CPAP and BiPAP machines sold in recent years may pose a risk of cancer, lung damage and other injuries.
Learn More
The FDA indicates that the drug's makers have agreed to work with the agency to conduct additional studies to evaluate the effect of genetic factors and other drugs, such as heart burn medications like Prilosec OTC, on the effectiveness of Plavix.
Recent research has found that Plavix may be ineffective in as many as 30% of heart patients with certain genetic factors and the FDA indicates that some reports suggest the use of proton pump inhibitors (PPI), like Prilosec, to decrease stomach acid may also inhibit the operation of Plavix.
Prilosec and Plavix are often taken together, as the heartburn medication combats side effects of Plavix which can irritate the stomach and cause stomach ulcers.
While the FDA is obtaining and reviewing new information, which could take several months, the agency has recommended that doctors continue to prescribe and patients continue to take Plavix as directed. However, doctors have been asked to re-evaluate the need for patients to use Plavix with Prilosec OTC or other PPI drugs.
Other drugs that can be used to reduce stomach acid, such as H2 blockers like Zantac, Pepcid, Tagamet and Axid, or antacids to not appear to interfere with the antiplatelet activity of Plavix, according to the FDA.
An Early Communication from the FDA does not mean that the agency has concluded that there is a cause and effect relationship or whether any regulatory actions or warnings may be necessary.
ifpcypitc

November 23, 2012 at 4:38 am

rhonda

June 5, 2011 at 10:24 pm

I've been taking Prilosec OTC for about 2 yrs. I have acid reflux bad depending on what I eat. But I've always been concerned about side-effects from anything that I've felt dependant on for pain of any sort and acid reflux can be pain-ful. Recent I threw up before I took the Prilosec which really concerned me,so I went to my Doc. he said keep taking it great drug ....I started reading more about [Show More]I've been taking Prilosec OTC for about 2 yrs. I have acid reflux bad depending on what I eat. But I've always been concerned about side-effects from anything that I've felt dependant on for pain of any sort and acid reflux can be pain-ful. Recent I threw up before I took the Prilosec which really concerned me,so I went to my Doc. he said keep taking it great drug ....I started reading more about side-effects and did'nt hear nothing like this! But some time before reading this article I went to an herb store and bought a book on natural remedies and read that chewing almonds throughly,until fine tiny pieces about a handful and it would help as well as anti-acid drug,Or if almonds didn't some people could chew apples the same way until fine before swallowing.I was told that what causes acid-reflux is when food goes down theres like a valve where your top of your stomach which after your food passes through its suppose to close and than food goes thru the digestive process well sometimes the doesn't completely seal off just enough for some of the digestive acids to seep back up and cause indigestion or reflux where as the almonds puts like a thin coat blocking the acids from rising up thru the soffacus,... it really does help! perhaps not as long as the 24 hr. prilosec but it sure works for me long enough for my digestive process to work...Hope it can be of some help!

ken

March 7, 2011 at 4:47 am

i have been taking plavix /prilosec/lipotor/have had many of the same problems as the other folks including heart attacks leg pains block stent now i have liver trouble going in for liver bio on monday

virginia

December 15, 2010 at 6:07 pm

i am having a lot of side effects & it's getting worse as time go on. i also take plavix & prilosec, i sometimes fall a sleep all at once, i have to use a magnify glass when my vision get blurr, i have chest pain, breathing problems,dry mouth& is thirsty a lot, i have left upper back/shoulder pain & now my feet,ankles & hands is swollen a lot.i have tingling in my hands & [Show More]i am having a lot of side effects & it's getting worse as time go on. i also take plavix & prilosec, i sometimes fall a sleep all at once, i have to use a magnify glass when my vision get blurr, i have chest pain, breathing problems,dry mouth& is thirsty a lot, i have left upper back/shoulder pain & now my feet,ankles & hands is swollen a lot.i have tingling in my hands & pain in my arms & hands. i don't understand how doctors & lawyers is not trying to help patients & clients with these problems.

Robin

October 19, 2010 at 5:12 am

I had one stent put in my decending artery in March of 09. My Cardio Doctor prescribed plavix. I had been on prilosec for years. A few months later in August of 09, I had two more stents put in the same artery. Still on both drugs, I began having pain and preasure and lack of strength again and an angiogram now reveled an 95% blockage in the aretery where 3 stents are. They recommended bypass [Show More]I had one stent put in my decending artery in March of 09. My Cardio Doctor prescribed plavix. I had been on prilosec for years. A few months later in August of 09, I had two more stents put in the same artery. Still on both drugs, I began having pain and preasure and lack of strength again and an angiogram now reveled an 95% blockage in the aretery where 3 stents are. They recommended bypass which was done in October of 09. Both of my doctors were informed several times that I was on prilosec and of course, they continued to prescribe plavix after my bypass until I told both doctors about the problems with prilosec and plavix. The cardio doctor took me off of the plavix but I still take prilosec and he has me on a low dose (81 mg) asprin. I still experience chest pain from time to time but nothing serious. I should look into this class action suit.

Maryanne

September 23, 2010 at 6:10 pm

If I go to one more website about this drug omeprazole, I am going to scream. I had a complete blockage of my esophagus in January of 2010. I irritated it so bad that I started to spit up blood. Went to gastro doctor to be scoped and he put me on 80 ml for three months, and then down to 40ml. I have never felt so horrible in my life...I am 57 years old on no medication. I am having anxiety at[Show More]If I go to one more website about this drug omeprazole, I am going to scream. I had a complete blockage of my esophagus in January of 2010. I irritated it so bad that I started to spit up blood. Went to gastro doctor to be scoped and he put me on 80 ml for three months, and then down to 40ml. I have never felt so horrible in my life...I am 57 years old on no medication. I am having anxiety attacks, heart palpitations, sleeplessness, lightheadedness, skin diesease annulara granuloma, which I never had,etc... I have been off this poison for 6 weeks now and seeing a nutritionist and eating right.........I see the gastro doctor next week, is he going to say this is all in my mind......I believe this medication damaged my heart....I am still having palpitations which I never had.......Help........

Jeff

September 9, 2010 at 6:19 pm

I've been taking prilosec 20 mg. for the past 10 years. II've lived with light headed, dizzyness for quite a few years. doctors tell me to drink more water since I like to workout, thinking it's dehydration. In the last year and a half I've had significant nerve issues with my hans. Tingling andmuslce spasms. Been to many doctors, they all said it's fine to continue prilosec. I'm stopping a[Show More]I've been taking prilosec 20 mg. for the past 10 years. II've lived with light headed, dizzyness for quite a few years. doctors tell me to drink more water since I like to workout, thinking it's dehydration. In the last year and a half I've had significant nerve issues with my hans. Tingling andmuslce spasms. Been to many doctors, they all said it's fine to continue prilosec. I'm stopping as of now. I'm pretty worried of what damage could be done, taking this for a decade. Hopefull it's reversable.

elaine

July 30, 2010 at 11:13 pm

Taking plavix for 6 mo due to heart attack and for last two weeks experience burning and tingling in face, especially cheeks. I believe its from Plavix. I also take Toporol, pepcid, ranexa, isosorbide (Imdur) gllipizide for diabetes, crestor. process of chanaging time of drugs I feel symptoms are from plavix. Anyone else? Age 68 TNK U

Charles

June 28, 2010 at 4:02 am

Hello my friends, I'm in the boat with you all. 9 stents 1 double bypass and 1 heart attack. I was on 40mg of Prilosec with no problems but saw on the idiot tube the information about the problems mixing both prilosec and plavix. You have to wonder, Why all of us have GR of the stomach. Could it be our food we buy? We all know the FDA and Pharmaceutical Co: profit about 260 billion dollars a year [Show More]Hello my friends, I'm in the boat with you all. 9 stents 1 double bypass and 1 heart attack. I was on 40mg of Prilosec with no problems but saw on the idiot tube the information about the problems mixing both prilosec and plavix. You have to wonder, Why all of us have GR of the stomach. Could it be our food we buy? We all know the FDA and Pharmaceutical Co: profit about 260 billion dollars a year from the sales. It's rare to find a Doctor who deals with the whole person these days. I do not have one of these, but am looking. I feel our best defense is our own research, asking question's, challenging some of the Medicines. For God's sake it is not normal to put something into our bodies that has all those side effects. Does it make sense to you? In closing I have had 29 operations since childhood and have dealt with the Medical Community since then. I do not trust what I hear, until I investigate and get 1-2-3 opinions at least. Good luck to us all. And God Bless. Your Brother Charlie

millie

June 16, 2010 at 4:47 am

gosh-how do I get an answer to what I am oing to write? I am 87 yrs old and I caught an impending heart attack 20 yrs. ago. I was feeling terrile and asked a friend to get me to my cardiologist. I got to the hospital and averted the attack be-cause my doctor ardered an operation immediately, I had eight bypasses at that time and thaat was 20 yrs ag. I have been taking Nexium and Plavix for a long [Show More]gosh-how do I get an answer to what I am oing to write? I am 87 yrs old and I caught an impending heart attack 20 yrs. ago. I was feeling terrile and asked a friend to get me to my cardiologist. I got to the hospital and averted the attack be-cause my doctor ardered an operation immediately, I had eight bypasses at that time and thaat was 20 yrs ag. I have been taking Nexium and Plavix for a long time and I seem to be tolerating it. However, just last month my heart doctor took me off Nexium (too expensive) and told me to take Protonix. It"s not as good as Nexium but I also take Zantac at night. That regimen seems to heip me--maybe it will help someone else.But who knows what it's doing to my stomach. God Bless--P.S. Protonix is also expensive but I guess he heard about Nexium being a no-no

Shannon

May 26, 2010 at 12:08 pm

I have had alot of same symptoms as colleen as well as a break in a bone just last month. I do want an attorney to contact me. I cannot go to a doctor we live paycheck to paycheck and I cannot afford any more doctor bills the break caused me over 4k in bills so I'm kinda screwed right now behind in rent and everything due to this.

willie

May 12, 2010 at 6:27 pm

srarted taking prilosec in 2005 was prscribed by doctor and was told to continue taking it the doctor told me that i could buy it over the counter.about tow months ago started having cramps in the calves of both legs,also having tingling in hands face and feet and more nausea than ever. seem like my life has changed i stay depress and very scared.

lori

February 26, 2010 at 11:41 pm

i am currently taking omeprazole for my stomach and i am having bad side effects and wanted to see if there is a class action lawsuit on this medication .

Melanie

February 24, 2010 at 2:19 am

My father was recently prescribed Plavix in combination with aspirin after undergoing triple heart by-pass and heart valve replacement surgery. Two weeks post-op, he began feeling very weak and reported having dark, tarry stools. Three weeks to the day after he was released after heart surgery, he was readmitted to the hospital with an extremely low blood count. He was hospitalized for two days a[Show More]My father was recently prescribed Plavix in combination with aspirin after undergoing triple heart by-pass and heart valve replacement surgery. Two weeks post-op, he began feeling very weak and reported having dark, tarry stools. Three weeks to the day after he was released after heart surgery, he was readmitted to the hospital with an extremely low blood count. He was hospitalized for two days and given 4 pints of blood. Still, his doctors were reluctant to replace this medication and insisted on performing more tests. After reading about all the potential side effects of Plavix, we determined that a common sense course of action was for him to stop taking the drug and decline the additional tests, against the advice of his doctors. All I can think is there must be some kind of kick-back scheme for doctors who prescribe this drug, since the benefits are dubious and the side-effects, such as intestinal bleeding, are potentially life threatening.

Alan

February 12, 2010 at 12:44 am

I am 36 years old and I just got home from the hospital due to having a heart attack. I have one stent, one artery completely blocked and one 60 percent blocked. I am not overweight, i exercise and eat fairly well. I have been taking prilosec for about 3 years now. Since, i have been put on plavix and have been taken off prilosec. Doctor has never explained why, so I have been doing research.[Show More]I am 36 years old and I just got home from the hospital due to having a heart attack. I have one stent, one artery completely blocked and one 60 percent blocked. I am not overweight, i exercise and eat fairly well. I have been taking prilosec for about 3 years now. Since, i have been put on plavix and have been taken off prilosec. Doctor has never explained why, so I have been doing research. My acid reflux has come back and I am needing an alternative, over the counter, prescription, or home remedy. Also wanted to know if pepcid, zantac, etc. was ok to take.

JULIUS

February 1, 2010 at 6:01 pm

Send info, I take both cut down to one omeprazole. Lots of gastric distress, since had none before.

james

January 30, 2010 at 3:25 pm

i have six stents snd have been on omerprazoile for over 3yrs 2x a day. with plavix.i am always having chest pains that nitro does not relieve. my dr keeps passing it off as not heart releated. ten weeks ago after a stress test i was admitted to hospital and had another stent implanted. never relieved my chest pains. ten days after the stents i reaadmitted to hospitol after to days of testin i was[Show More]i have six stents snd have been on omerprazoile for over 3yrs 2x a day. with plavix.i am always having chest pains that nitro does not relieve. my dr keeps passing it off as not heart releated. ten weeks ago after a stress test i was admitted to hospital and had another stent implanted. never relieved my chest pains. ten days after the stents i reaadmitted to hospitol after to days of testin i was released with no results for chest pains other than dont take omerprazoile and it resuced the effect of plavix by 25%. no mention of any side affects other than that. am home now with chest pains and confusion.

Tom

January 28, 2010 at 12:27 am

I have three drug coated stents and was taking Plavix and Nexium. I had no known side effects with either drug and was doing nicely. My doctor took me off the Nexium and put me on Pepcid. the Pepcid is not doing the job. Not even close. My doctor told me to take double doses of Pepcid. I will try it, but am not very optimistic. I hope this helps someone.

Tom2

January 19, 2010 at 9:51 pm

Unknowing, as I never thought it was an issue and never told my Cardio, I've been on Plavix and Prilosec OTC for several years ....years I've also gotten 4 stents and had two native grafts collapse. When I first heard about the possible conflict a few months ago, I stopped my prilosec. My Cardio always told me, "never miss a dose of Plavix." Now my acid is so strong I choke when I eat. Until n[Show More]Unknowing, as I never thought it was an issue and never told my Cardio, I've been on Plavix and Prilosec OTC for several years ....years I've also gotten 4 stents and had two native grafts collapse. When I first heard about the possible conflict a few months ago, I stopped my prilosec. My Cardio always told me, "never miss a dose of Plavix." Now my acid is so strong I choke when I eat. Until now I didn't know that Zantac or Pepcid were good alternatives. I'll start using them and let my cardio know on next visit. THANKS!

Tom

January 11, 2010 at 2:31 am

My mom is on plavix and prilosec. She just had to have 2 stents inserted after throwing a clot into her arm. Lucky that it lodged there; she would be dead now I'm thinking if it went to her heart or brain. Her gird is terrible should she stop taking plavix?

Lorraine

December 27, 2009 at 9:12 am

My mother-in-law just passed away after a sudden onset of chest pain diagnosed as a ruptured hiatal hernia( she did not survive the surgery to repair this). She had a history of surgery for the hiatal hernia over 10 years ago and had no recent symptoms of GERD, but had been switched from coumadin to Plavix over 6 months ago (she also had a pacemaker placement about 3 years ago). I dont think she [Show More]My mother-in-law just passed away after a sudden onset of chest pain diagnosed as a ruptured hiatal hernia( she did not survive the surgery to repair this). She had a history of surgery for the hiatal hernia over 10 years ago and had no recent symptoms of GERD, but had been switched from coumadin to Plavix over 6 months ago (she also had a pacemaker placement about 3 years ago). I dont think she was on anything for GERD. The surgeon who tried to do the the repair of her acute ruptured hiatal hernia said her "stomach was a mess" I'm wondering if she should had been on therapy with a PPI or at least have been followed for her GERD/hiatal hernia condition. She had been in nursing homes for past 2-3 years and it seemed that her medical records had not followed her and her long-standing medical history was ignored by nursing home physicians. In fact, she went from the nursing home to the ER twice and the 2nd time if her son had not insisted they provided a diagnosis he wouldn't allow her to be sent back to the nursing home. It was at this time he had to tell the ER staff to check her records from the nursing home for history of GERD surgery. Only then did they do the scan that gave her fatal diagnosis.

Roger

December 8, 2009 at 8:57 am

I had a heart attack while taking Plavix & prilosec about 6 monthes after having been told my heart was fine where thay took the scope test looking at heart ect this was after having like a 80% blockage in my left carotid artery and haveing a carotid endarterectomy.

Val

December 1, 2009 at 4:55 am

My Mom was on both Plavix and Prilosec for about 2 years. She woke up one day completely confused and basically just "not really there". She was admitted into the ICU and passed 3 weeks later. They never figured out what happened to her and she was in one of the top 5 hospitals in the country. She tested fine for EVERYTHING. After reading this, i wonder if this was the reason. i wish i had an answ[Show More]My Mom was on both Plavix and Prilosec for about 2 years. She woke up one day completely confused and basically just "not really there". She was admitted into the ICU and passed 3 weeks later. They never figured out what happened to her and she was in one of the top 5 hospitals in the country. She tested fine for EVERYTHING. After reading this, i wonder if this was the reason. i wish i had an answer because it weighs on me everyday.

Rebecca

November 21, 2009 at 6:13 am

I had an angioplasty in 1990. I had no symptoms of heart problems until bad left arm pain. I tired statins for many years and found I had an allergic reaction to all of them. We moved to another state and my new cardiologist prescribed plavix. That was in the early 2000's. Three years ago I was diagnosed with a hiatal hernia and acid reflux. My P.C. prescribed protonix, but it made me sick to my s[Show More]I had an angioplasty in 1990. I had no symptoms of heart problems until bad left arm pain. I tired statins for many years and found I had an allergic reaction to all of them. We moved to another state and my new cardiologist prescribed plavix. That was in the early 2000's. Three years ago I was diagnosed with a hiatal hernia and acid reflux. My P.C. prescribed protonix, but it made me sick to my stomach. He then prescribed prilosec. It has been working very well for me. I do take the plavix early in the morning (with candied ginger to protect my stomach) and take the prilosec twelve hours later. My acid reflux is much, much better and the plavix seems to be doing it's job. I am uncomfortable with this news about the two meds. not working well together. I'll read everything I can get my hands on about it, but until I start having the problems described in this forum, I will continue what I am doing. I am very care ful about what I eat and drink and do everything I can to keep my heart healthy.

Charlotte

November 9, 2009 at 2:58 pm

I had a massive heart attach at 54 in 2006 and my life was saved within 30 mins by 3 stents even though I never had high blood pressure, a bad lipid profile, diabetes or other factors. Because of the emergency situation I could not be transported to a hospital for the medicated stents, but I do have the unmedicated stents. Before my heart attach I had been taken Prilosec OTC for my GERD with ama[Show More]I had a massive heart attach at 54 in 2006 and my life was saved within 30 mins by 3 stents even though I never had high blood pressure, a bad lipid profile, diabetes or other factors. Because of the emergency situation I could not be transported to a hospital for the medicated stents, but I do have the unmedicated stents. Before my heart attach I had been taken Prilosec OTC for my GERD with amazing success. Nothing gives me heartburn anymore. After hearing about this, and reading this FDA article, I'm quite nervous about continuing with Prilosec and will immediately switch to one of the recommended other antiacids remedies, hopefully it will work as well. Even after my cardiologist wanted to take me off Plavix we decided to keep me on the med due to discovery of PAD. After reading this article I feel now maybe my blurred vision, numbness in limbs and shoulder/neck pain maybe be elevated, we will see

DAN

October 16, 2009 at 7:26 pm

I just had two medicated stents put in rca HEART dotor told me to take plavix with 325 mg asprin for one year for heart burn pepcid 20mg or zantac im taking pepcid . IF anyone reads this and has same stents and info on your care please respond on how you are doing. and GOD BLESS.

Janet

September 6, 2009 at 2:47 am

My 88 year old mom has been taking plavix for years and years w/no side effects. In April, she was told she needed to start taking prilosec because she had a zenker's pouch (in her esophogus), even though she has never had any heartburn. Well, 3 weeks ago she had a massive stroke (a "dry" stroke caused by blockage). Could the prilosec have made her plavix so much less effective that she had thi[Show More]My 88 year old mom has been taking plavix for years and years w/no side effects. In April, she was told she needed to start taking prilosec because she had a zenker's pouch (in her esophogus), even though she has never had any heartburn. Well, 3 weeks ago she had a massive stroke (a "dry" stroke caused by blockage). Could the prilosec have made her plavix so much less effective that she had this stroke? She was in excellent health before the stroke --- taking 3 classes a semester @ college, etc.

Debra

September 3, 2009 at 8:18 pm

My husband has Coranary Arery Disease, he has had 3 angioplastys with 7 stents placed. He has been on plavix and prilosec since 2006. A week ago he started having chest pain again. they performed angio plasty last night. He had a blood clot in the right coranay artery and a blockage 2 more stents were placed. The Dr. seems to think it was the combination of plavix and prilosec. Had he not ha[Show More]My husband has Coranary Arery Disease, he has had 3 angioplastys with 7 stents placed. He has been on plavix and prilosec since 2006. A week ago he started having chest pain again. they performed angio plasty last night. He had a blood clot in the right coranay artery and a blockage 2 more stents were placed. The Dr. seems to think it was the combination of plavix and prilosec. Had he not had an emergency angioplasty done he could have died. If that clot had moved to his heart. He was taken off of the prilosec and put on pepcid instead. Be careful with the combination. Talk over your concerns with your cardiologist.

Jay

August 20, 2009 at 5:07 am

I have 7 stents in my in my heart. Installed 2004 to 2007. I started taking Prilosec in 1996 and Plavix in 2004. I never felt any bad effects of Plavix +Prilosec. But last month my cardiologist told me not push our luck and replaced Plavix with Zantac. I am changing my eating habits to somehow manage with Zantac. For hearttburn/reflux Zantac is nowhere as effective as Prilosec. (Aug. 20, 2009[Show More]I have 7 stents in my in my heart. Installed 2004 to 2007. I started taking Prilosec in 1996 and Plavix in 2004. I never felt any bad effects of Plavix +Prilosec. But last month my cardiologist told me not push our luck and replaced Plavix with Zantac. I am changing my eating habits to somehow manage with Zantac. For hearttburn/reflux Zantac is nowhere as effective as Prilosec. (Aug. 20, 2009)

larry

August 6, 2009 at 11:29 pm

Its amazing all these new medicines that are coming out have so many side effects, years ago this was unheard of, the big drug companys are pushing these drugs to the doctors like common drug dealers in the street, claiming the drugs work wonders, but yet they still kill and hurt people all for the glory of profit. You have to wonder what these doctors are getting out of it

Nancy

July 18, 2009 at 10:10 pm

If it's true about the Prilosec and Plavix combo killing people why arent doctors telling thier patients about it? My doctor just "poo=pooed" it when I asked him!

denise

June 26, 2009 at 11:09 am

i have been taking omerazole 20 mg twice a day for about 2yrs and before that i was diganose with gerd about tthree yrs before total of 5yrs and latley i started getting blurred vision,bleeding in stool more than 1 a week heavey at times.reported to doctor,diffculty breathing,spasm in stomach past ten,went to ER several times a times felt confusion where i didn't know what to do first,know my hear[Show More]i have been taking omerazole 20 mg twice a day for about 2yrs and before that i was diganose with gerd about tthree yrs before total of 5yrs and latley i started getting blurred vision,bleeding in stool more than 1 a week heavey at times.reported to doctor,diffculty breathing,spasm in stomach past ten,went to ER several times a times felt confusion where i didn't know what to do first,know my heart is acting up had a heart catherlazion done and on 6 july 2009 having a ct scan done im kinda scared about all this,also have taken reglan ,lipitor,god no what else is on my percription drug sheet at pharmacy please can anyone help with concerns

andrew

May 15, 2009 at 5:21 pm

yes i have been on prilosec for about 8 or 9 years and i started having symptoms like dizzy ness ,tingling in face ,hands,and feet as well as nausea,it is been said that it blocks the absorbtion of b 12 among other side effects, if i dont get better i will contact a lawyer and follow with a lawsuit this drug is mis leading , as well as there patent that expired in 2001 and they complained about re[Show More]yes i have been on prilosec for about 8 or 9 years and i started having symptoms like dizzy ness ,tingling in face ,hands,and feet as well as nausea,it is been said that it blocks the absorbtion of b 12 among other side effects, if i dont get better i will contact a lawyer and follow with a lawsuit this drug is mis leading , as well as there patent that expired in 2001 and they complained about revenue loss since it is the most prescribed madicine,just wait there will be a class action suit against them and the will have to give up there millions of dollars to the public this is not over yet

Dors

May 14, 2009 at 7:32 pm

I'm due to have Embolisation soon for a anyurism in my brain.I will be taking Plavix along with the Prilosec that I now take for heartburn.

gary

May 6, 2009 at 2:23 am

I have 8 stents in my heart and was on plavex and prilosec since 2004. I had constant severe chest pain, dizziness and weakness for 5 years. I had 3 stents in 2004, 3 stents 6 months later, then 1 and 1 6 months apart. Every time i left the hospital they told me how great i was going to feel. Not even close. It was hell. Recently my wife and i saw a tv special on taking the 2 together and the da[Show More]I have 8 stents in my heart and was on plavex and prilosec since 2004. I had constant severe chest pain, dizziness and weakness for 5 years. I had 3 stents in 2004, 3 stents 6 months later, then 1 and 1 6 months apart. Every time i left the hospital they told me how great i was going to feel. Not even close. It was hell. Recently my wife and i saw a tv special on taking the 2 together and the danger involved. Since then i contacted my Dr. and all hell broke loose. Since i am no longer taking prilosec with the plavex all the chest pains and other sym toms are gone.

larry

April 6, 2009 at 8:33 pm

Collen Be very careful I developed a side effect from plavix called ttp, all the syptoms you described are syptoms of TTp , please make sure you fget a blood test done to check your platelets , good luck and god bless

Colleen

February 11, 2009 at 9:16 pm

I took Prilosec and had OD symptoms even though I was on a regular dose. I was on 20mg a day. Keep in mind after these symptoms I just got medicated for the symptoms. They kept upping the dose. No one thought the medicine could do this. Now I have been off for 4 months and am still sick. My life has fallen apart. I was supposed to get married this summer. I am 24 years old, and was healthy befor[Show More]I took Prilosec and had OD symptoms even though I was on a regular dose. I was on 20mg a day. Keep in mind after these symptoms I just got medicated for the symptoms. They kept upping the dose. No one thought the medicine could do this. Now I have been off for 4 months and am still sick. My life has fallen apart. I was supposed to get married this summer. I am 24 years old, and was healthy before all of this. Symptoms were: * confusion * drowsiness * blurred vision * fast or pounding heartbeat * nausea * vomiting * sweating * flushing (feeling of warmth) * full feeling in my head * dry mouth, very thirsty I also experienced: * constipation * dizziness * tooth and gum decay and pain * left upper back/shoulder pain * severe stomach cramps * rash * itching all over my body, mainly chest and arms * my feet and ankles were swollen * difficulty breathing * muscle spasms, * tingling in my face, lips, and limbs
"*" indicates required fields