Little Known About Breaking Teens' JUUL Addictions, FDA Told At Hearing
January 22, 2019
By: Irvin Jackson
Federal health officials and regulatory commenters are lamented the lack of data about how to best treat teens addicted to vaping at a hearing late last week, leading many to call for an increased effort on preventing teens from using JUUL and other electronic cigarette products in the first place. 
The FDA held a public hearing in Silver Spring, Maryland on January 18, to review what role drug therapies could play in the elimination of youth electronic cigarette use. Specifically, the hearing focused on whether drug cessation therapies had any part to play for teens who are already addicted to vaping.
The hearing was the latest step in the FDA's efforts to combat growing electronic cigarette use among teens.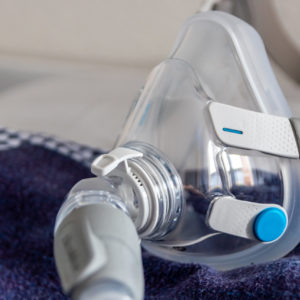 Did You Know?
Millions of Philips CPAP Machines Recalled
Philips DreamStation, CPAP and BiPAP machines sold in recent years may pose a risk of cancer, lung damage and other injuries.
Learn More
Recent FDA data indicates teen e-cigarette use has reached epidemic levels. In fact, e-cigarettes have become the most popular form of tobacco among teens.
A recent study indicated that e-cigarette advertising reaches 80% of middle and high school students in the U.S. Furthermore, vaping during adolescence quadruples a teen's risk of becoming a cigarette tobacco smoker later.
JUUL vape pens have quickly grown to dominate the electronic cigarette market. In addition to the sale of candy-like flavors, the devices are designed to look like USB thumb drives, allowing teens to hide their vaping habit from parents, teachers and other adults.
At Friday's hearing, various stakeholders told the FDA there is very little data on how to fight those addictions, which some say are far worse than traditional nicotine addictions due to the chemical design of JUUL products.
Smoking cessation products like Chantix and Zyban were designed and tested on adults, and their effects on minors are unknown, participants pointed out.
Comments submitted by the American Cancer Society's Cancer Action Network noted there have been two studies on the use of Zyban to get minors to quit smoking, and neither study resulted in clear benefits.
"Focusing on the potential role of drug therapies to support youth cessation of e-cigarettes and other tobacco products is important but involves a long-term strategy rather than an immediate solution to the dramatic increase in e-cigarette youth among youth, and tobacco product use by youth in general," the group states in its comments (PDF). "The existing body of evidence on the effectiveness of drug therapies for tobacco cessation by youth is small, and virtually nonexistent for e-cigarette cessation by youth."
Some comments recommended that, instead, the FDA should focus on prevention over drug therapies.
"We know that Nicotine is incredibly addictive, and especially harmful to developing brains," The Baltimore City Health Department wrote in its own comments (PDF). "E-cigarettes have established a new method for youth to start a lifetime of nicotine dependence. It is imperative that the FDA implement rules that will mitigate the adverse health effects of electronic smoking devices, while also establishing preventative measures that will limit market exposure to children and teenagers."
FDA Plan To Restrict Youth E-Cigarette Use
In November, the FDA released plans to prevent teen use of electronic cigarettes. The plan called for all flavored electronic nicotine delivery systems (ENDS), like JUUL pods and other vaping devices, be sold only in age-restricted, in-person locations. Online sales would only be done through heightened age-verification practices.
What locations will be affected remains unclear at this stage, but it could mean that flavored electronic cigarette products will only be sold in places where age-verification is required. Gottlieb has since told media outlets that the move would require retailers to put in place measures to ensure the products are not being sold to children.
Gottlieb also indicated that the agency is struggling to decide what to do about mint and menthol-flavored electronic cigarettes and other tobacco products. However, he indicated that the FDA will soon issue a Notice of Proposed Rulemaking seeking to ban menthol cigarettes and all flavored cigars.
The announcement came shortly after JUUL released its own plan, saying it would remove flavored products from store shelves and allow them only to be purchased through its website, behind an age filter.
"*" indicates required fields