FDA Warns Caffeine Powder Distributors To Stop Selling Deadly Doses
September 02, 2015
By: Irvin Jackson
Federal health regulators are warning distributors that they are selling deadly doses of powdered caffeine, which have resulted in a number of deaths and serious injuries. 
On August 27, the FDA issued five warning letters to distributors of caffeine powder, including PureBulk, of Roseburg, Oregon; Kreative Health Inc., doing business as Natural Food Supplements, of Conoga Park, California; Smartpowders, of Graham, North Carolina; Hard Eight Nutrition LLC, of Henderson, Nevada; and Bridge City LLC, of Portland, Oregon.
According to the letters, the companies are sending out dietary supplements that present "a significant or unreasonable risk of illness or injury under the conditions of use recommended or suggested in the labeling."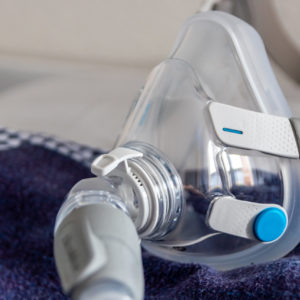 Did You Know?
Millions of Philips CPAP Machines Recalled
Philips DreamStation, CPAP and BiPAP machines sold in recent years may pose a risk of cancer, lung damage and other injuries.
Learn More
The FDA warns that the caffeine powder is so dangerous that consumers put their lives at risk if they deviate from the recommended dosages by the smallest amount, and warns that most consumers do not have a scale or measuring device significantly accurate to safely measure the proper dosage.
The FDA notes that the safe amounts are, at their largest, 1/14th of a teaspoon. Many of the distributors are selling packages that hold 25 grams to 25 kilograms of caffeine powder.
"Caffeine is a powerful stimulant. A single teaspoon of pure powdered caffeine is roughly equivalent to the amount of 28 cups of coffee," the warning letters indicate. "Consuming as little as one teaspoon of caffeine has been associated with symptoms including nausea, vomiting, anxiety, and heart palpitations."
Consuming an entire tablespoon can lead to heart problems and death, the agency warns.
The agency warned the companies to respond in 15 working days to correct the violations and explain how they will make their products safe for consumer use. Failure to do so could result in the seizure of their inventory or a court injunction.
Caffeine Powder Concerns
The warning letters came following the urging of U.S. Senator Sherrod Brown, a democrat from Ohio and a number of other senators. They have asked the agency to require better labeling and to ban the retail sale of caffeine powder altogether.
Senator Brown issued a press release on September 1 after the FDA sent out the letters.
"Even a small amount of powdered caffeine can injure and even kill those who accidently ingest too much. But too many who use it don't know its risks," Brown said in the press release. "Today's action by the FDA will help protect consumers from this dangerous product. By requiring distributors of powdered caffeine to revise their labels and provide accurate and complete information to consumers, we can help save lives. While these warning letters are is a step in the right direction toward protecting consumers, I'll continue my push to ban this product for retail sale."
In July 2014, the FDA issued a safety advisory about the potential health risks with powdered caffeine, warning consumers to avoid using the products after they were linked to reports of serious injury and death.
A recent investigation by the FDA has also shown an increase in hospitalizations from caffeine toxicity reported across the country in recent years, stemming from the use of energy drinks, shots and other products containing high amounts of caffeine and other stimulants.
With the popularity of pure powdered caffeine growing, the FDA has recorded an increased number of hospitalizations from toxic caffeine levels in younger generations across the country in recent years. Many of the cases are directly related to the use of energy drinks, energy shots, and other harmful caffeine stimulants labeled as "All Natural."
Symptoms of caffeine overdose can begin by feeling flushed which includes a rapid or dangerously erratic heartbeat, vomiting, diarrhea, disorientation, and at extremely dangerous levels may cause seizures leading to death.
At least one caffeine powder wrongful death lawsuit has been filed against companies that have distributed the products, including Amazon.com. The complaint was filed by the family of Logan Stiner earlier this year, after Stiner died of a powdered caffeine overdose last year after using powder he ordered online.
The FDA is asking that consumer stop using pure caffeine powder products immediately to avoid possible overdose and death. Consumers should warn their peers about the dangers of these products and report any adverse health consequences to the FDA at 240-402-2405 or by email at CAERS@cfsan.fda.gov.
"*" indicates required fields