FDA Warns Parents of Fake Autism Remedies
April 13, 2017
By: Martha Garcia
Federal health officials are warning consumers to be wary of products claiming to offer autism "cures" or treatments, indicating that they often are not approved, do not work and may carry serious risks. 
The FDA updated a consumer information page this week, calling on parents to avoid products claiming miracle cures for autism spectrum disorder (ASD). It urged parents not to be fooled by claims that chelation therapies, hyperbaric oxygen chambers or detoxifying clay baths could treat or cure the condition.
"One thing that is important to know about autism up front: There is no cure for autism," the FDA warning states. The FDA notes that since autism was first identified, there is a "long history of failed treatments."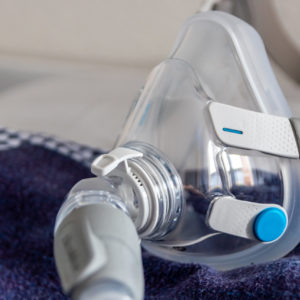 Did You Know?
Millions of Philips CPAP Machines Recalled
Philips DreamStation, CPAP and BiPAP machines sold in recent years may pose a risk of cancer, lung damage and other injuries.
Learn More
Chelation therapies are advertised to cleanse the body of toxic chemicals and heavy metals. The therapies are said to bind and remove the toxins from the body. Chelation therapies are often sold as sprays, suppositories, capsules, liquid drops and clay baths.
There are some FDA-approved chelating agents, however those products are approved to treat lead poisoning and iron overload, not autism. Those products are also only available by prescription. Any FDA-approved chelating therapy should only be used under doctor supervision and should not be used for autism, the FDA warns.
Unscrupulous advertisers also claim that hyperbaric oxygen therapy can help treat ASD. Hyperbaric chambers involve placing an individual in a pressurized chamber to increase their oxygen intake. It is not an approved treatment for autism and not only does it not work, but it can also cause children to suffer seizures, experts say.
The FDA also warned against clay baths, which are touted as a detoxifying product that will pull chemicals, toxins, pollutants and heavy metals from the body. Many companies claim the therapy offers dramatic improvement for autism symptoms.
Both raw camel milk and essential oils are marketed as treatments for autism. Yet, the FDA warns the products have not been proven to be safe or effective for autism. Many of these products, claiming to treat autism, also have serious health risks, the agency warned.
According to the U.S. Centers for Disease Control and Prevention (CDC), about 1 in 68 children has an autism spectrum disorder. It is common among all populations, demographics and socioeconomic groups. It is much more common in boys, occurring 1 in 42 children, compared to girls, occurring 1 in 189 children.
Many children who have autism will experience problems with social interaction, have difficulty with verbal and nonverbal communication, exhibit receptive behaviors and have narrow obsessive interests. These behaviors can mildly impact a child's life, or be quite disabling.
The FDA advises that the best way to avoid false claims is to be suspicious of products claiming to treat a wide range of disease. Personal testimonials of people who have successfully used the products should never take the place of proven scientific evidence.
The agency also reminds parents that few diseases or conditions can be treated quickly. Always be suspicious of products offering a "quick fix." Products claiming to be miracle cures, scientific breakthroughs or having secret ingredients are often hoaxes.
The FDA has only approved a few drugs to help manage some of the symptoms related to autism. Those drugs include antipsychotics, like Risperdal for patients ages 5 to 16 and Abilify for patients ages 6 to 17. Both are used to treat irritability in children with ASD. The FDA warned patients should always check with their doctor before using any drugs or products to treat autism.
"Autism varies widely in severity and symptoms," said Dr. Amy Taylor, a pediatrician at the FDA. "Existing autism therapies and interventions are designed to address specific symptoms and can bring about improvement."
dar

April 13, 2017 at 9:35 pm

''All hope abandon ye who enter here'. Through me you pass into the city of woe: Through me you pass into eternal pain...''could be Big pHarma's motto...we caused your kids' disease, now twiddle your thumbs until we come up with another toxic drug that'll cost $50k+p.a.. . These 'fake'/SAFE healing protocols are the real deal for those kids...
"*" indicates required fields