Fentanyl Overdoses Driving Increase In Opioid Abuse: CDC
August 29, 2016
By: Irvin Jackson
Federal health officials warn that fentanyl overdoses are driving up the number of opioid deaths throughout the United States, raising concerns about the powerful pain drug. 
In the latest issue of U.S. Centers for Disease Control and Prevention (CDC) Morbidity and Mortality Weekly Report, researchers indicate that sharp increases in fentanyl overdose deaths were reported in several states from 2013 to 2015. In many cases, the fentanyl was illicitly manufactured and put into heroin.
Florida and Ohio have been particularly hard hit, with the rate of fentanyl deaths increasing 115% overall in Florida, and 526% in Ohio in recent years.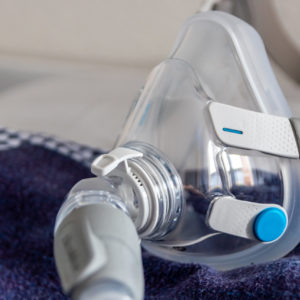 Did You Know?
Millions of Philips CPAP Machines Recalled
Philips DreamStation, CPAP and BiPAP machines sold in recent years may pose a risk of cancer, lung damage and other injuries.
Learn More
Fentanyl is a powerful opioid medication, which is legally prescribed as a pain killer administered intravenously, through the use of a patch or on a lollipop-like stick. However, even when prescribed by a doctor, the medication has been linked to a substantial number of overdoses and deaths in recent years.
The fentanyl patch, which was originally introduced under the brand name Duragesic pain patch, is designed to slowly release the drug through the skin in a regulated manner. However, all versions of the patch have been plagued by a number of manufacturing problems, where the powerful fentanyl gel has leaked out of the patch, posing a serious risk of fentanyl overdose.
More than a dozen different fentanyl patch recalls have been issued by manufacturers of the Duragesic patch and generic equivalents over the past decade, leading many critics to question whether the pain patch can be safely manufactured. If the fentanyl gel leaks out due to a manufacturing defect or is delivered through the skin at a faster rate than intended, it can cause potentially fatal injury for the user or caregivers applying the patch.
In March 2015, the Drug Enforcement Agency (DEA) declared that fentanyl is a threat to public health and safety. However, most of the recent deaths are not coming from problems with patches or use of pharmaceutical fentanyl (PF), but illicitly manufactured fentanyl (IMF) and fentanyl analogs made illegally and distributed on the black market, often in heroin, the CDC reports.
The CDC discovered this by comparing the rates of illegal drugs identified as having fentanyl in them, and found sharp increases in these illicitly manufactured fentanyl (IMF) drugs at the same time as the increases in death rates.
"Although toxicologic panels cannot distinguish IMF from PF, the findings suggest that the surges in fentanyl deaths in Florida and Ohio during 2013-2015 were closely related to increases in the IMF supply, as opposed to diverted PF," the CDC report notes. "This is supported by multiple factors including 1) the stability in prescribing and dispensing of PF in Florida and Ohio, even as fentanyl deaths sharply increased; 2) the implication of acetyl fentanyl and beta-hydroxythiofentanyl, both illicitly produced fentanyl analogs, in a significant number of fentanyl deaths in Florida; 3) recent DEA reports linking most U.S. fentanyl deaths to IMF; 4) demographic characteristics of fentanyl decedents in Ohio and changes in the demographic characteristics of fentanyl decedents from 2010–2012 to 2013–2014 in Florida were similar to heroin decedents nationally; and 5) interviews with persons using illicit drugs in Ohio indicating that fentanyl appears to be mixed with or sold as heroin."
White males between the ages of 14 and 34 appear to be the most at risk of a fentanyl overdose, as well as those with a current diagnosed mental health disorder and those released from a jail, hospital or treatment facility within the last month, the report found.
CDC researchers warn that deaths from fentanyl overdose can occur rapidly, and recommend that 9-1-1 be quickly called in a suspected overdose situation, and that emergency response workers and community members have a supply of naloxone, use to treat overdose injuries, available on hand.
Opioid Abuse Epidemic
The report comes amid what the CDC has termed an opioid epidemic due to high levels of abuse of both legal and illegal painkillers. Opioids are powerful narcotic painkillers similar to opium, including morphine, Oxycontin, Percocet and fentanyl.
A report released in May revealed the opioid epidemic has begun to strain intensive care units to their breaking point, with opioid related admissions nearly doubling between 2011 and 2015.
In 2015, the Medicare system flagged nearly 16,000 patients as potential drug users. The report raises concerns about the safety of patients, fraud and abuse.
There were nearly 19,000 fatal overdoses on narcotic painkiller medications in 2014, the most on record. A report released in May by the American Association of Poison Control Centers revealed more than 3,000 reports are received each month involving opioid exposure, overuse and abuse.
"*" indicates required fields