Fertility Treatments Linked To Four Times Higher Risk of Death for Infants Born to Black Mothers: Study
October 21, 2022
By: Martha Garcia
Infants born to Black mothers through fertility treatments appear to be four times more likely to die during the first month of their lives, compared to infants born to white mothers, according to the findings of a new study that highlights racial disparities in maternal care.
Not only do infants born to Black mothers have a greater mortality risk than infants born to white mothers using in vitro fertilization (IVF), but even those conceived by natural means face twice the risk of death, when compared to their white counterparts, according to new research published October 19 in the journal Pediatrics.
Canadian researchers from the Women's Health Research Institute and the Department of Obstetrics and Gynecology at the University of British Columbia conducted a population-based retrospective cohort study of women in the U.S. They used data on more than 7.5 million births in the U.S. from 2016 to 2017. Overall, 93,469 infants were conceived using assisted reproductive technology, including methods like fertility drugs and IVF, using both fresh and frozen eggs.
The data indicates that among women using methods like fertility drugs to conceive, the infant mortality rate was double among Black women compared to white women. Infants born to Black women also faced twice the risk of death if they were conceived naturally compared to infants conceived naturally to white women.
Among women using IVF to conceive, infants born to Black women faced a fourfold risk of death compared to white women. Infants born to Asian, Pacific Islander, and Latina mothers also had double the risk of death if the mother's used IVF.
Black women were also twice as likely to have stillbirths or preterm births compared to other women. Latina women also faced an increased risk of preterm birth compared to white women if they were using fertility drugs.
Structural Racism Leads to Black Infant Deaths
Researchers set out at the beginning of the study to focus on differences in risk among women using futility treatments, thinking the differences wouldn't be significant. Fertility treatments can be costly and women who pursue them often are wealthier, potentially having better and broader access to health care regardless of race.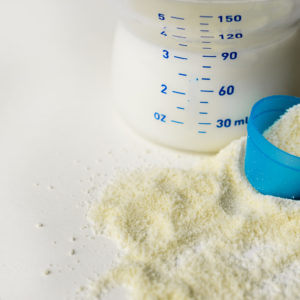 Learn More About
Premature infants fed Similac or Enfamil cow's milk formula faced increased risk of necrotizing enterocolitis (NEC) or wrongful death.
Learn More About this Lawsuit
The researchers said they were surprised by the findings. They found structural racism affected even women of color who used reproductive technology, regardless of their socio-economic status.
Women of color are often refused extra testing, treatments, and are referred to specialists less. Black women tend to access care two years later than other women their same age with the same health conditions.
All of these factors affect the outcomes of pregnancy, especially among women who have trouble conceiving and need assisted reproductive technologies. As a whole, these pregnancies are higher risk, and if women are not receiving timely care or treatment, that can mean worse outcomes for their infants, as well as themselves.
"*" indicates required fields