Fireworks Eye Injuries More Than Doubled from 2016 to 2017: Report
July 03, 2019
By: Russell Maas
Eye injuries from fireworks have nearly doubled in recent years, according to a new report that warns Americans to exercise caution during Independence Day celebrations this week.
The American Academy of Ophthalmology (AAO) released a fireworks safety warning this week, warning about a recent spike in firework eye injuries, which often involve children who are either not being supervised or not given the proper protective gear.
According to the report, individuals treated at emergency rooms for firework-related eye injuries increased from 700 in 2016, to approximately 1,200 in 2017. Patients reportedly suffered a wide variety of injuries including cuts, bruises, ruptured eyeballs and damaged corneas and retinas.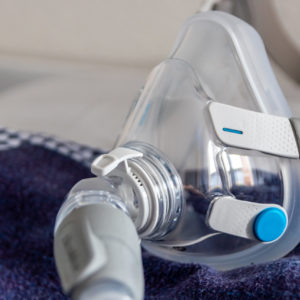 Did You Know?
Millions of Philips CPAP Machines Recalled
Philips DreamStation, CPAP and BiPAP machines sold in recent years may pose a risk of cancer, lung damage and other injuries.
Learn More
AAO reports that the vast majority of firework-related eye injuries involved children under the age of 18 years old who were using legal fireworks, such as sparklers, firecrackers, bottle rockets and Roman candles. According to the findings, the injuries most often occurred when the children were either not properly supervised or were not wearing the appropriate safety equipment when handling fireworks.
The academy is encouraging parents and guardians to follow a series of simple firework safety tips that that will help prevent injuries and hospital emergency room visits. Those recommendations include keeping a safe distance from fireworks while they are being ignited and to never pick up a misfired explosive, due to the potential for a delayed explosion in an individual's hand or near their face and body.
The academy advises that children given permission to handle fireworks should always be supervised closely and required to wear protective eye wear approved by the American National Standards Institute (ANSI). The academy warns even sparklers, which seem harmless and fun to children, cause about 1,400 eye injuries annually.
In 2017, nearly 13,000 injuries and seven firework related deaths were recorded by the Consumer Product Safety Commission (CPSC). In 2018, officials recorded five deaths and 9,100 fire-work related injuries resulting in hospital and emergency room treatments. Of those 9,100 injuries, 5,600 were recorded between June 22 and July 22, 2018, during the Fourth of July holiday.
Earlier this month, the CPSC issued a number of fireworks recalls for products that may be overloaded with explosive material, posing an increased risk of severe injury or death, which has already caused an eight year old child to lose his hand.
CPSC officials warned that although some fireworks are perceived by consumers to be safer than other, the truth is that even sparklers burn at a temperature of 2,000 degrees, which is hot enough to melt some metals. Fireworks of any magnitude can pose a serious injury threat to users or those nearby, and should always be handled with extreme caution.
Aerial fireworks pose significant dangers, especially to the untrained or inexperienced user. Many injuries stem from lighting fireworks too closely to another person, consumers playing with lit fireworks, lighting fireworks in a person's hand, or when they unexpectedly fire in the wrong direction.
The CPSC warns that consumers should never throw fireworks or light them around others, and should always keep a bucket of water or a garden hose handy in case of a fire or other mishap. When lighting a firework that does not ignite, often called a "dud", never attempt to relight the firework, rather soak it in a bucket of water before discarding the device to prevent a trash fire.
"*" indicates required fields