Florida Asbestos Lawsuit Verdict of $24M Tossed on Appeal
October 30, 2009
By: AboutLawsuits
One of the largest asbestos verdicts against a single defendant in Florida history was overturned Wednesday by a state appeals court.
The Florida asbestos lawsuit resulted in a $24.2 million verdict by a Miami-Dade jury for Dr. Stephen Guilder, who sued Honeywell International over the alleged negligence of a subsidiary brake manufacturer, claiming that asbestos exposure caused him to develop mesothelioma cancer. The 3rd District Court of Appeal reversed the case on several grounds and remanded the asbestos lawsuit back to the lower court for retrial.
Mesothelioma is a rare form of cancer that attacks the lungs and chest lining. It is caused by asbestos exposure, usually resulting from inhaling or consuming asbestos fibers used in industrial processes. As a result of a long latency period of between 20 and 40 years between exposure to asbestos and diagnosis, the cancer is often at a very advanced stage by the time it is discovered and usually results in death.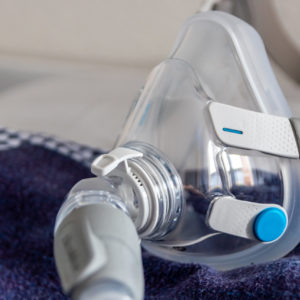 Did You Know?
Millions of Philips CPAP Machines Recalled
Philips DreamStation, CPAP and BiPAP machines sold in recent years may pose a risk of cancer, lung damage and other injuries.
Learn More
Guilder claimed that he was exposed to asbestos while working on cars, doing road construction, and working in attics from the 1970s to the 1980s. Honeywell owns a subsidiary, Bendix, which manufactures brakes. Honeywell and 15 other defendants were included in the lawsuit, but a number of defendants settled prior to the verdict. Guilder died shortly after the trial due to complications from mesothelioma.
The appellate court overturned the Honeywell asbestos lawsuit verdict on several grounds, saying that the judge should have prevented prejudicial portions of a letter written by a Bendix employee from being read to the jury. The appeals court judges also said jurors were not given the opportunity to apportion comparative fault, and said that the court had erred in deciding that Guilder's children were eligible for loss of consortium awards. In addition, the court ruled that the $24 million verdict against Honeywell should have been offset by $2.8 million Guilder received in settlements.
The original two-week trial was expedited by the Miami-Dade County court because of Guilder's poor prognosis. Other defendants included General Motors and Deere & Co., who both settled with Guilder, and Ford Motor Co. and Caterpillar; both of whom were dismissed from the lawsuit.
Honeywell has argued that there is no proof that Guilder's disease was a result of Bendix brakes. The company acquired Bendix in a 1999 merger with Allied-Signal, and has fought off a number of mesothelioma lawsuits. Out of 125 asbestos lawsuits against the company since 1981, it has lost only 10, at least three of which have been reversed on appeal.
Asbestos was widely used in a variety of manufacturing and construction applications throughout the last century. Use peaked in 1973, before the toxic substance was banned in 1982. Despite the ban, the U.S. Centers for Disease Control and Prevention says the number of mesothelioma deaths continues to rise each year due to the latency period, with the number expected to peak in 2010.
Mesothelioma litigation is the longest running mass tort in U.S. history, with the first asbestos exposure lawsuit filed in 1929. Over 600,000 people have filed lawsuits against 6,000 defendants after being diagnosed with mesothelioma, asbestosis or other asbestos-related diseases.
"*" indicates required fields