Nearly 1,000 Nursing Home Elopements in Florida Over Last Five Years: Report
August 05, 2022
By: Russell Maas
Amid continuing concerns about the risk of nursing home neglect due to staffing shortages since the COVID-19 pandemic emerged, a new report suggests that a lack of patient oversight has allowed a spike in residents leaving facilities unsupervised, putting them at risk of serious dangers.
According to an investigative report by WUSF Public Media in Florida, there were at least 993 cases of "nursing home elopment" from facilities in Florida between 2017 and 2021, where residents left were able to leave without authorization or staff realizing they were exiting.
Nursing home elopement includes any situation where a resident wanders or leaves a long-term care facility unintentionally, or without the knowledge of the staff. These incidents are often the result of a nursing home's failure to follow proper procedures or exercise the appropriate standard of supervision and care, and can result in serious injuries like fractures from falls, heat stroke, hypothermia and even pedestrian accidents.
It is generally accepted that preventative measures by a nursing home can eliminate or greatly reduce the risk of serious injuries from nursing home wandering.  Facilities can train staff, move high risk patients near the nurse's stations, use door alarms and security cameras and lock sections of the nursing home where residents who are prone to wander are housed.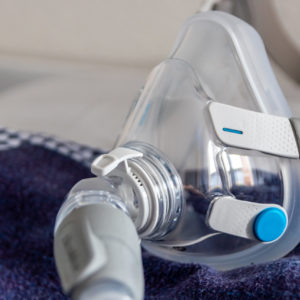 Did You Know?
Millions of Philips CPAP Machines Recalled
Philips DreamStation, CPAP and BiPAP machines sold in recent years may pose a risk of cancer, lung damage and other injuries.
Learn More
According to the WUSF investigation, data collected by the Florida Agency of Health Care Administration (AHCA) showed an average of four elopements from nursing home facilities weekly between 2019 and 2021, which suggests a trend that may have been repeated throughout other states during the COVID 19 pandemic.
Reports of nursing home elopements reviewed by the media outlet included details of patients being found miles away from their facilities, bruised, and with open wounds requiring immediate medical intervention. One report discovered a nursing home where a patient eloped had the digital keypad combinations written and taped directly next to the doors, allowing almost anyone to move throughout and exit the facility.
Another incident outlined in the report involved a 77-year old Florida nursing home resident diagnosed with dementia, who exited a Florida facility and was found seven hours later more than five miles away from the facility, between a major interstate and expressway.
Lack of Reporting for Nursing Home Wandering and Elopement Cases
While the Center for Medicare & Medicaid Services (CMS) has made recent efforts to ensure nursing home neglect cases at facilities are reported publicly for transparent to prospective patients and their families, federal and state laws generally do not require nursing homes to disclose cases of elopement, unless they have resulted in a fatality or an investigation that warrants disciplinary action.
However, nursing home neglect and wrongful death lawsuits have been filed against long term care facilities in recent years, after patients were able to wander from facilities unsupervised, ultimately resulting in serious injuries or fatal outcomes.
In 2019, a nursing home wrongful death lawsuit was filed against Glenwood Care and Rehabilitation Center and Stone Crossing Skilled Care in Canton, Ohio, after a 56 year old patient with dementia left the facility while following visitors of another patient. The complaint indicates the facility failed to recognize the patient as a resident, and waited nearly 12 hours before reporting him missing to the family or police. The resident, Mark Billiter was found two days later, frozen to death next to a dumpster at a gas station miles away from the nursing home.
WUFT reports Florida long-term care facilities are required to perform a minimum of two elopement drill annually, however many have become skeptical of whether that is enough given the high rate of occurrence.
Earlier this year, the Biden administration said it plans to improve nursing home care by setting minimum staffing requirements for those funded by Medicare and Medicaid. Poorly performing nursing homes found to consistently provide unsafe care will be cut off from federal funding.
The efforts are being made in the wake of concerns over nursing home staffing shortages which have become a problem for more than 1.4 million residents in over 15,500 Medicare and Medicaid-certified nursing homes throughout the United States.
A report released by the American Health Care Association's (AHCA) in June found that 73% of 759 nursing home providers surveyed said they risk closing due to staffing shortages stemming from the COVID-19 pandemic. The survey also found more than 60% of nursing homes said their staffing situations worsened since the start of 2022, and nearly 90% of nursing homes are facing moderate or high staffing shortages.
In May, the National Academies of Sciences, Engineering, and Medicine published a report calling for immediate nursing home reform, including improved staffing standards, competitive compensation, benefits, child-care, health insurance and sick pay.
"*" indicates required fields