FDA Warns of Anaphylaxis Risk Linked to False Negatives from Certain Food Allergy Skin Tests
March 06, 2023
By: Irvin Jackson
Federal health officials are requiring a new warning on certain food allergen test kits, due to a risk that false negative results could result in severe and life threatening allergic reactions.
The U.S. Food and Drug Administration (FDA) released a new safety communication about food allergen skin tests on March 3, warning the agency has become aware of an increasing number of reports involving individuals suffering anaphylaxis after receiving an incorrect result from the products.
Food allergen skin tests are used to identify whether a person has an allergic reaction to a specific food or group of foods, such as peanut, shellfish and others. The tests use allergenic extracts from natural food allergens to elicit small allergic reactions in susceptible individuals.
During a food allergen skin test, a small amount of the suspected food allergen is introduced into the skin using a small needle or lancet. If the person is allergic to the food, the area around the injection site will become red, itchy, and swollen within minutes of exposure. This reaction indicates that the person has an allergic response to the food.
While the food allergen skin tests have generally been considered safe, the FDA is warning that it has become aware of an increasing number of individuals suffering from life threatening allergic reactions after subsequent exposure to certain foods, even though the test kits indicated there was no allergy.
The FDA warns these food allergen tests may provide false negative results, which could cause an individual to unknowingly exposure themselves to a food allergy. Depending on the severity of the allergen, this could cause an individual to suffer anaphylaxis, which is a severe allergic reaction that can lead to a loss of consciousness or cardiac arrest, and can be fatal if not treated promptly.
According to the FDA warning, the food allergen skin tests are classified as "non-standardized", which means there is no potency of the quantity of food allergen extracts used in the kits. The warning indicates this could result in an allergy not presenting symptoms after testing.
Food Allergy Skin Test Recall
Specifically, the FDA stated it has become aware of multiple food allergen false negative reports from individuals using certain lots of ALK-Abello's Allergenic Extract – Peanut (Arachis hypogaea). Several of the adverse events reported in relation to these tests resulted in individuals going into anaphylactic shock.
In December 2022, the manufacturer of the ALK-Abello's Allergenic Extract tests voluntarily issued a food allergy skin test recall, impacting several lots of its Allergenic Extract – Peanut products under the supervision of the FDA.
However, due to the potential life-threatening outcomes associated with a false-negative result from any brand of food allergen skin tests, the FDA has put in place new safety labeling changes. Manufacturers of all allergenic extracts used for diagnosing food allergies will be required to add a warning regarding anaphylaxis risks following false negative food allergen skin test results.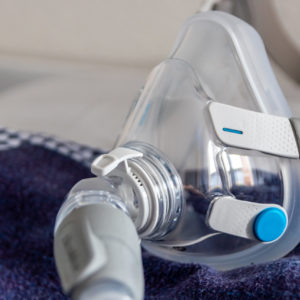 Did You Know?
Millions of Philips CPAP Machines Recalled
Philips DreamStation, CPAP and BiPAP machines sold in recent years may pose a risk of cancer, lung damage and other injuries.
Learn More
As the FDA finalizes the labeling requirements, the agency recommends individuals discuss food allergen skin test results with their healthcare provider to determine if additional medically supervised allergy testing is needed.
Officials are warning individuals to be aware of the symptoms of a food allergy, which often include;
Difficulty breathing
Swelling of the face and throat
A fast heartbeat
A bad rash all over the body
Dizziness and weakness
Healthcare professionals and patients are being asked to report any adverse events associated with the food allergen skin tests to the FDA's MedWatch Safety Information and Adverse Event Reporting Program.
"*" indicates required fields