Study Finds Link Between Foodborne Toxin And Brain Tumors
January 15, 2021
By: Martha Garcia
A common foodborne pathogen may increase the risk of developing a rare type of brain cancer, according to the findings of a new study.
The toxin is commonly found in undercooked or tainted meat, and rarely causes symptoms of food poisoning, but according to findings published this week in the International Journal of Cancer, the food toxin may increase the risk of a rare and deadly type of brain tumor.
Toxoplasma gondii (T gondii) is a parasite commonly found in brain tissue, which may lead to the formation of cysts in the brain, or a rare type of brain cancer. It is commonly acquired from undercooked or tainted meat.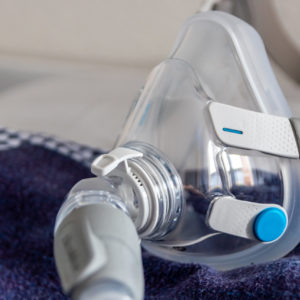 Did You Know?
Millions of Philips CPAP Machines Recalled
Philips DreamStation, CPAP and BiPAP machines sold in recent years may pose a risk of cancer, lung damage and other injuries.
Learn More
Prior studies have suggested a link between glioma and an increased prevalence of T gondii infections, and this new study aimed to see if there was a further connection.
Researchers with the American Cancer Society examined the association between pre-diagnostic T gondii antibodies and the risk of brain glioma in two prospective cohorts using a nested case-control study. Cases were matched with control subjects and were selected from the American Cancer Society's Cancer Prevention Study-II Nutrition Cohort, involving participants who were an average age of 70 years old, and the Norwegian Cancer Registry's Janus Serum Bank, with participants who were an average age of 40.
The study indicated patients who have gliomas are more likely to have T gondii antibodies than those who are cancer free. Glioma is a rare, but often fatal, brain cancer. Roughly 80% of malignant brain tumors are gliomas. Patients diagnosed with a glioma have only a 5% survival rate.
The data indicated participants who had gliomas were previously infected with the parasite T gondii. T gondii is found throughout the world and roughly 40 million people in the United States are infected with the pathogen. T gondii can persist for a long period of time, and in some cases could be present for life.
Those infected with T gondii, or toxoplasmosis, have very few symptoms. Some will experience flu like symptoms, swollen lymph glands, or muscle aches that last for a month or more. T gondii is often found in undercooked or contaminated meat, especially pork or shellfish.
While the study indicated T gondii increased the risk of glioma, the absolute overall risk is still low, the researchers noted.
This study offers the first evidence of an association between T gondii infection and increased risk of glioma. Having T gondii does not mean a person will definitively be diagnosed later with a glioma; however, those with higher exposure to T Gondii are more likely to develop gliomas, the researchers concluded.
They indicated reducing the exposure to the foodborne pathogen could help reduce the risk of both T gondii and glioma. However, further studies are needed to find a conclusive like between the two, researchers warned.
"*" indicates required fields