Salmonella Food Poisoning Rate Fell, Vibrio Cases Rose in 2013: CDC
April 18, 2014
By: Martha Garcia
According to a new report by federal health officials, the rates of salmonella food poisoning declined last year, yet food borne illnesses linked to other pathogens, including vibrio, are on the rise.
The U.S. Centers for Disease Control and Prevention (CDC) released data in the agency's Morbidity and Mortality Weekly Report (MMWR) this week, highlighting the current rates of food poisoning in 10 states.
Officials say incidences of salmonella last year fell 8% from the 2010–2012 reporting period. In spite of the decrease, rates were still much higher than target rates set by the government.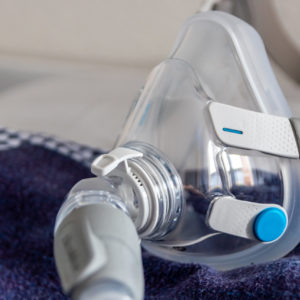 Did You Know?
Millions of Philips CPAP Machines Recalled
Philips DreamStation, CPAP and BiPAP machines sold in recent years may pose a risk of cancer, lung damage and other injuries.
Learn More
Federal officials expected the decrease last year, in part, because rates for the preceding period included a significant salmonella outbreak in 2010 that was linked to contaminated eggs.
Top strains of salmonella attributed food borne illnesses included enteritidis, typhimurium and newport.
Vibrio, Other Pathogens On The Rise
Rates of food borne cases involving vibrio, which is found in raw shellfish, increased 32% during 2013, compared to the rates of illness from 2010. In fact, cases of vibrio food poisoning have risen nearly 75% from five year ago.
Incidences of campylobacter, a bacteria commonly linked to raw milk and poultry, were also significantly higher compared to incidences in the 2006–2008 reporting period.
Other high rates of food borne pathogens tracked included cryptosporidium, cyclospora, listeria, shigella and E.coli.
The data for the report is compiled the Foodborne Diseases Active Surveillance Network (FoodNet), which monitors laboratory-confirmed infections of foodborne illness caused by nine different pathogens.
FoodNet works in collaboration with 10 state health departments, the U.S. Department of Agriculture Food Safety and Inspection Service and the FDA. While FoodNet only monitors illnesses in 10 states, officials say it covers 15% of the U.S. Population and is a good depiction of trends in infection seen throughout the country.
Overall, the CDC recorded nearly 20,000 cases of infections linked to food borne pathogens in 2013, which resulted in more than 4,000 hospitalizations and 80 deaths.
The CDC estimates 1 in 6 Americans are sickened by contaminated food each year, however most cases go unreported.
Incidences of infection were the highest among people aged 65 or older for cyclospora, listeria and vibrio. Incidences of other pathogens were the highest among children 5 years and younger.
Organisms that cause these illnesses live in the intestines of animals and are transmitted through contaminated food or water or through direct contact with the animals or their environments.
Officials hope to bring the rates of salmonella down in the future using poultry performance standards and actions mandated by Food Safety Modernization Act.
Every year, Salmonella is estimated to cause about 1.2 million illnesses in the United States. Illnesses usually last four to seven days causing diarrhea, fever and abdominal cramping. In severe cases the pathogen can cause death.
Vibrio can cause diarrhea, vomiting, abdominal pain, fever and more severe symptoms like skin lesions and may even cause patients to go into shock.
Experts caution people to carefully wash food, thoroughly cook meat, poultry and eggs and to avoid raw milk and unpasteurized juices. Even leafy green produce, such as lettuce and spinach were among leading sources of food poisoning.
"*" indicates required fields