Nearly 1 Million More Ford Vehicles Recalled Due to Airbag Inflators
January 07, 2019
By: Russell Maas
Federal highway safety officials indicate that there are nearly another 1 million Ford vehicles equipped with defective Takata airbag inflators, which have been found to rupture under certain conditions and project shrapnel throughout the vehicle, posing a serious risk of lacerations and death to occupants. 
Ford Motor Company announced the latest airbag recall on January 4, after discovering the vehicles are equipped defective Takata inflators that have caused at least 23 deaths worldwide, and resulted in the recall of more than 37 million different vehicles since 2014.
The Takata airbag inflators were designed with the chemical ammonium nitrate, which is the catalyst causing the air bags to inflate rapidly. However, investigations by the U.S. National Highway Traffic Safety Administration (NHTSA) found the chemical can deteriorate over time due to heat and humidity and rupture the metal canister designed to contain the explosion.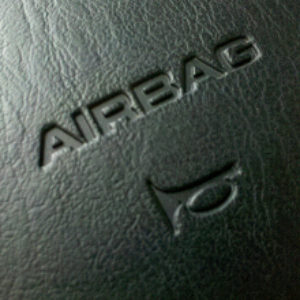 While regulators continue to monitor the slow pace of recall repairs for millions of vehicles sold by nearly all major auto makers, this latest Ford recall adds another 953,000 vehicles to the list, including certain 2010 Ford Edge and Lincoln MKX, 2010 and 2011 Ford Ranger trucks, 2010 through 2012 Ford Fusion and Lincoln MZ models, 2010 and 2011 Mercury Milan, and 2010 through 2014 Ford Mustangs. According to Ford's statement, some of the recalls may be limited to specific geographic areas of the U.S. where the inflators are more likely to rupture from humidity.
As the Takata airbag inflator recalls began to grow exponentially, the NHTSA issued a consent order in November 2016, requiring Takata to stop manufacturing the phase-stabilized ammonium nitrate propellant inflators.
With more than 40 percent of America's fleet impacted by the Takata airbags, the NHTSA took exclusive control over the repair campaign to organize and prioritize vehicle repairs in climates that had greater chances of causing ruptures.
According to the NHTSA progress report issued last month, the agency stated it has made headway, with approximately 96 percent of the vehicles classified as "Do Not Drive" being repaired. The progress report indicates un-repaired older vehicles in more high-risk areas were cut in half within 2018, and that general repair rates were up by 30 percent for the 2018 calendar year.
While NHTSA officials have applied ample resources and even had the help of State DMV services reaching out to local residents to encourage them to schedule recall repairs, nearly 17 million faulty inflators of the 50 million have not been replaced as additional phases of recalls loom in the near future.
NHTSA officials report in addition to the recent Ford recall, an estimated 10 million more inflators are scheduled to be recalled this month, while the total number inflators requiring replacement are anticipated to reach 65 to 70 million by December 2019, as the agency continues to phase in recalls.
"*" indicates required fields