Ford Crown Victoria, Mercury Grand Marquis Recall Issued After Accidents from Headlights Shutting Off
January 05, 2016
By: Russell Maas
Government highway safety officials have announced a recall of more than 300,000 Ford vehicles, after the automaker received almost a dozen reports involving accidents, including at least one injury, after the vehicles unexpectedly lost power to the headlights. 
The Ford Crown Victoria and Grand Marquis recall was announced by the U.S. National Highway Traffic Safety Administration (NHTSA) on December 31, due to the risk that the lighting control module (LCM) may fail, causing the headlights to shut off suddenly during use. This increases the risk of accidents during night driving.
To date, Ford has learned of at least 11 accidents due to the headlight problems, but hundreds of thousands of vehicles are at risk of experiencing the issue. At least one injury was reported in an auto accident caused by the failing headlights.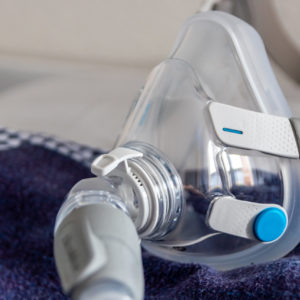 Did You Know?
Millions of Philips CPAP Machines Recalled
Philips DreamStation, CPAP and BiPAP machines sold in recent years may pose a risk of cancer, lung damage and other injuries.
Learn More
According to Ford's recall notice, the solder joints on the LCM of the impacted vehicles can crack and interrupt power to the head lamps. In the event of a power disruption, the vehicles will lose all power to the headlights without warning, posing reduced driver visibility and an increased crash risk.
The vehicles impacted by the recall are model years 2003 through 2005 Ford Crown Victoria and Mercury Grand Marquis vehicles. All were manufactured by Ford Motor Company at the St. Thomas Assembly Plant from October 3, 2001 through August 2, 2005.
The recall includes approximately 312,814 vehicles across North America, with an estimated 296,004 sold in the United States. The NHTSA and Ford Motor Company estimate another 14,714 to have been distributed to Canada and another 2,096 sold in Mexico.
Although Ford has announced the recall, it is not sure how long it will take the vehicles to be fixed, as the automaker announced parts are currently not available.
Owners can expect to begin receiving interim notifications beginning on January 19, 2016 and a secondary notice will be sent once parts are available. Ford plans to have customers schedule an appointment at a local dealer to have the solder joints and LCM inspected and to replace the LCM free of charge. Customers with further questions may contact Ford customer service at 1-866-436-7332 and reference the recall number 15S39.
Ralph

January 30, 2021 at 4:30 pm

Received two recall notification nearly a year apart 2019..At the time my headlights were fully operational. .. I did. follow up with Ford November 2019. November 2019 I contacted Ford to arrange for free repair...However, the part was not in stock and I was told as soon as it comes in they would contact me! No one contacted me. November 2020 my headlight became defective. Days later I received an[Show More]Received two recall notification nearly a year apart 2019..At the time my headlights were fully operational. .. I did. follow up with Ford November 2019. November 2019 I contacted Ford to arrange for free repair...However, the part was not in stock and I was told as soon as it comes in they would contact me! No one contacted me. November 2020 my headlight became defective. Days later I received another recall notice. I contacted Ford Automotive rep. Only to be told again, the part was not available. I have no choice but to use my bright lights before sun up...and nights. I'm at risk of tickets and putting others' at risk as well! I'd like information on how to proceed!

Edward

August 31, 2019 at 12:13 pm

i actually had this recall performed on my 2003 Grand Marquis a few months ago. Since then , I have had even more lighting problems with the car! I have lost all the rear lights in my car several times , even pulled over by the police 3 times for it so far. Even this morning on my way to work , parked the car , got out to check , and bingo no rear lights!! And this time no front park lights eithe[Show More]i actually had this recall performed on my 2003 Grand Marquis a few months ago. Since then , I have had even more lighting problems with the car! I have lost all the rear lights in my car several times , even pulled over by the police 3 times for it so far. Even this morning on my way to work , parked the car , got out to check , and bingo no rear lights!! And this time no front park lights either. I did contact the dealer who did my recall , and they were very condescending to me as if I was clueless. I assure you I am not! I have worked in the auto businessall my life ( alomost 30 years at Fords dealerships alone ). These new problems have only started since having the recall done and I want it fixed!!

Chris

March 27, 2016 at 8:53 am

My wife and I survived a almost deadly car accident before the ford 15s39 lcm recall was announced. It wasn't to 2016 months later when I got the letter from ford in the mail. My 2005 ford crown Victoria is totaled and my wife 8 1/2 months pregnant with our 4th child at the time of the accident suffered severe complications and was held in the hospital for over 4 days, I my self broke my hand and [Show More]My wife and I survived a almost deadly car accident before the ford 15s39 lcm recall was announced. It wasn't to 2016 months later when I got the letter from ford in the mail. My 2005 ford crown Victoria is totaled and my wife 8 1/2 months pregnant with our 4th child at the time of the accident suffered severe complications and was held in the hospital for over 4 days, I my self broke my hand and ribs in this terrifying collision that could never be called an accident because ford should have notified me earlier about this recall I'm pretty sure they knew about it in December which was the time of the crash and then one month later after my wife, child, and me were nearly killed the send me a letter to say bring my car in for free service on the recall smh.. The least they could do is offer me a new top of the line vehicle for me and my family, if they don't want the Philadelphia inquirer front page destroying there reputation worse then it already is because they neglected to correct the problem when they should have and now a whole family is suffering from broken bones, birth defect , loss of wages, and ptsd antagonized from all the lights going pitch black while driving seeing red break lights from the car in front of us and then smash lights out by being knocked unconscious from airbags , thank goodness there wasn't a recall on them or we could have been as good as dead. I still suffer from pain from the accident , my wife suffered a high risk pregnancy after the accident occurred. I demand ford pay me 100,000 dollars and two new 2016 vehicles of my choice or they can take their chances in court room with no room for compromise or privacy as the public will be informed by my senator and free press friends. If they have any doubts I will be more then happy to provide them with all the info they need to make sure I'm being honest and am beyond mad. Thank you for time Chris
"*" indicates required fields