NHTSA Warns Recalled Ford Ranger Air Bags May Have Been Repaired Incorrectly
May 08, 2023
By: Katherine McDaniel
Federal highway safety officials have announced another Ford Ranger airbag recall, warning that certain vehicles may have been incorrectly repaired during a previous Takata airbag recall program, which may prevent the airbags from deploying in the event of an auto accident.
The U.S. National Highway Traffic Safety Administration (NHTSA) issued the Ford Ranger recall on April 28, after the manufacturer identified at least eight vehicles that had their replacement front passenger air bag inflators installed improperly by both third party mobile repair technicians and licensed Ford dealers.
An investigation from January through February of 2023 revealed that the technicians who performed the faulty recall repairs did not review or follow Ford's installation instructions prior to installation, and consequently, the replacement airbag inflators were installed in the wrong direction. This may cause the Ford Ranger front air bag to fail in the even of a crash, increasing the risk of severe injury for vehicle occupants.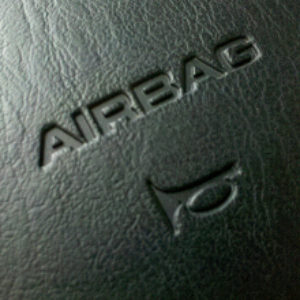 Approximately 231,942 model year 2004 through 2006 Ford Ranger vehicles are impacted by the recall and may have had their replacement front passenger airbag inflators installed in the incorrect orientation.
Owners of the affected vehicles will receive notification of the recall by mail starting May 22, with instructions on how to schedule free vehicle inspection and reinstallation of the replacement front passenger airbag inflator. Ford has since implemented a more efficient communication system with to ensure service and installation instructions are followed in the future.
For more information on the recall, consumers can contact Ford customer service at 1-866-436-7332 and reference recall number 23S08, which replaces former recall number 3V-125. They may also contact the NHTSA's Vehicle Safety Hotline at 1-888-327-4236 (TTY 1-800-424-9153), or visit www.nhtsa.gov.
Ford Airbag Recalls
The affected Ford Rangers were part of a massive series of Takata airbag recalls first announced in May 2015, which has since impacted tens of millions of vehicles from more than 20 different automobile manufacturers over the last several years.
The series of airbag recalls has been the largest, and arguably one of the most complex, ever recorded in U.S. history, and recall repairs have been very slow.
The problem with the Takata airbag inflators involves the use of the chemical ammonium nitrate to inflate the air bags. However, exposure to heat or humidity can cause the chemical to breakdown inside the metal container in which it is enclosed, resulting in an explosion of metal debris.
Ford was hit hard by the Takata airbag problems, forcing the manufacturer to issue multiple recalls in recent years.  In March 2021, a Ford airbag recall was issued, impacting 2.6 million vehicles from the model years 2012-2016 due to Takata airbag inflators that could degrade and cause airbag ruptures. In February 2022, Ford announced a recall of 2.8 million vehicles, of which 2.1 million were in the United States.
In the wake of the recalls, Ford faced a growing number of lawsuits filed by customers over the Takata airbag defects. In 2018, a Ford airbag settlement was announced , providing at least $299.1 million for expenses incurred by owners or leaseholders of certain vehicles, as well as a rental program to provide loaner vehicles while awaiting airbag repairs or replacement.
"*" indicates required fields