Formaldehyde Exposure May Cause Cognitive Impairment in Young People: Study
December 28, 2021
By: Russell Maas
The findings of new research suggests that occupational exposure to formaldehyde may cause long term side effects, which put individuals at higher risk of cognitive impairments, such as lower IQ scores and memory loss.
Formaldehyde is an industrial chemical used to make many building materials, paper products and cosmetics. However, formaldehyde exposure has been linked to an increased risk of several types of cancers, and other side effects. As a result, the U.S. Occupational Safety and Health Administration (OSHA) limits occupational formaldehyde exposure in the work place to 0.75 ppm on average over an 8 hour workday, or 2 ppm not exceeding a 15 minute span of time.
According to a study published in the American Academy of Neurology on December 22, long term formaldehyde exposure in the course of employment was associated with a higher risk of cognitive impairment in middle aged adults.
The team of French researchers reviewed data from 75,322 participants of the CONSTANCES cohort study, which assessed occupational formaldehyde exposure from all job types in France from 1950 to 2018. Neuropsychologists then assessed the participants using seven cognitive tests to evaluate global cognitive function, episodic verbal memory, language abilities and executive functions.
Data revealed 8% of participants experienced formaldehyde exposures during their professional life, and workers with the highest exposure to formaldehyde had a 21% greater risk of cognitive impairment compared with those unexposed.
Of the 6,047 participants exposed to formaldehyde median age was 57.5, and 68% were women. The vast majority worked in the healthcare industry, with nurses, caregivers, and medical technicians representing more than half of the population exposed to formaldehyde.
The study revealed both higher and longer durations of formaldehyde exposure were associated with worse cognition, showing a dose-dependent relationship.
"Our findings highlight the long-term detrimental effect of formaldehyde exposure on cognitive health in a relatively young population," the researchers concluded.
Overexposure to formaldehyde can be harmful to humans, with short term symptoms known to cause irritation of the eyes, nose, throat and sinuses. Other acute exposures to formaldehyde have been known to cause burning, itching, dryness and redness of the eyes, nasal dryness, soreness, sore throat, wheezing, and shortness of breath, chest pains and even bronchitis.
While the long-term side effects of formaldehyde exposure are less known, the U.S. Environmental Protection Agency and the American Cancer Society have classified formaldehyde as a probable human carcinogen under prolonger or extended periods of exposure, with prior studies linking it to nasal cancer in lab rats.
Formaldehyde exposure risks were recently raised in several shampoo lawsuits filed against Johnson & Johnson and Unilever over the potential cancer causing chemical used in Suave Professionals Shampoo and/or Conditioner products and OGX shampoos and conditioners.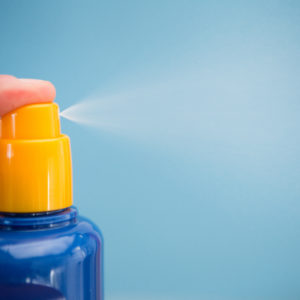 The shampoo lawsuits raise similar allegations that the manufacturers use DMDM hydantoin, which is an antimicrobial formaldehyde known to cause reactions including itchiness, red rashes on the skin brittle hair, loss of hair and even dermatitis.
In 2014, Unilever agreed to pay $10.2 million to settle a Suave class action lawsuit filed by consumers over hair loss from its formaldehyde-containing Suave Keratin Infusion treatments. The lawsuit claimed the manufacturer engaged in deceptive advertising by claiming Keratin Infusion hair products were formaldehyde free, even though they contained a chemical which released formaldehyde when used.
"*" indicates required fields