Earthquakes Linked to Fracking Side Effects Raising Concerns Among Geologists
March 02, 2015
By: Irvin Jackson
New research highlights the growing concerns over the safety of hydraulic fracturing, or fracking, indicating that the gas extraction process is creating earthquakes in areas of the U.S. which have long been geologically stable. 
The study was published in the journal Science on February 20, outlining findings by researchers with the U.S. Geological Survey (USGS).
Last year, Oklahoma had 585 earthquakes with a magnitude of 3.0 or greater, which many link to fracking oil and gas extraction and wastewater injection wells used to get rid of fracking fluids.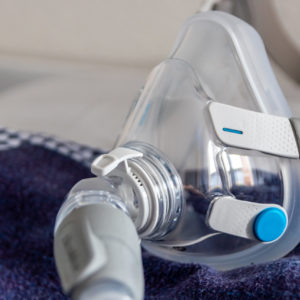 Did You Know?
Millions of Philips CPAP Machines Recalled
Philips DreamStation, CPAP and BiPAP machines sold in recent years may pose a risk of cancer, lung damage and other injuries.
Learn More
"Large areas of the United States long considered geologically stable with little or no detected seismicity have recently become seismically active," the report warns. "In 2014, the rate of occurrence of earthquakes with magnitudes of 3 or greater in Oklahoma exceeded that in California."
Those shakes have included earthquakes exceeding 5.0 on the Richter Scale, which caused significant damage, the USGS reports.
"To a large extent, the increasing rate of earthquakes in the mid-continent is due to fluid-injection activities used in modern energy production," the researchers concluded. "Although the United States is our focus here, Canada, China, the UK, and others confront similar problems associated with oil and gas production."
The study comes just a month after a similar report was published in the Bulletin of the Seismological Society of America, which reported that 77 earthquakes likely linked to fracking operations shook the area around Poland Township in Ohio in just a week's time in March 2014.
Hydraulic fracturing is a gas extraction where a mixture of water, sand and fluids that the gas industry has fought to keep secret is injected into the ground at extremely high pressure, cracking shale deposits and freeing trapped natural gas, which can then be removed. Those fluids are then sucked from the ground and often disposed of in wastewater wells.
Researchers have seen a dramatic increase in the number of earthquakes in the central and eastern United States over the past few years. Those earthquakes have coincided with hydraulic fracturing and wastewater disposal wells, particularly in Arkansas, Colorado, Ohio, Oklahoma, and Texas, according to studies.
From 1967 to 2000, there were an average of 21 earthquakes per year above magnitude 3.0. From 2010 to 2012, as hydraulic fracturing took off, so did the number of earthquakes of magnitude 3.0 or higher, with an average of 100 per year, according to the USGS.
Fracking earthquakes can not only happen miles away from the wells, threatening human life, but they can also threaten vital structures such as dams and nuclear power plants, scientists warn.
Other Fracking Concerns
The controversial fracking process has come under increasing scrutiny over the last several years, as it has become a more popular method of gas extraction with the development of new drilling techniques and the discovery of large shale reserves.
Critics have linked fracking to a variety of pollutants, claiming it puts groundwater sources at risk and that increased truck traffic, air pollution and other problems can reduce property values and sicken nearby residents.
In December 2014, the state of New York banned hydraulic fracturing, after a study found questions and concerns regarding the safety of large-scale extraction wells.
State officials said that a six-year study's findings indicate dozens of significant potential adverse impacts, and found that the risks of high-volume hydraulic fracturing outweigh any potential economic benefits.
Environmentalists, a number of lawmakers, local communities and consumer advocacy groups have expressed concerns for years that hydrofracking presents a threat to groundwater supplies and the environment.
In 2014, a Texas jury awarded $2.9 million in damages to a family who sued a hydraulic fracturing company for being a public nuisance. According to allegations raised in a fracking lawsuit filed by the Parr family, nearly two dozen wells near their property caused a private nuisance, exposing them to toxic chemicals that damaged their health and lowered property value.
"*" indicates required fields