Fracture Risk from Nexium, Other Heartburn Drugs Draw Warning in Canada
April 05, 2013
By: Austin Kirk
Canadian health officials are warning citizens that certain heart burn drugs, such as Nexium and Prevacid, could increase the risk of bone fractures. 
Health Canada issued a warning on April 4, indicating that a class of drugs known as proton pump inhibitors (PPIs) have been associated with a higher rate of broken bones among users.
Health Canada is requiring all PPIs sold in that country to carry a label warning alerting doctors and patients to the possible risks, which is already included on the warning label for Nexium, Prevacid and other related heart-burn drugs sold in the United States.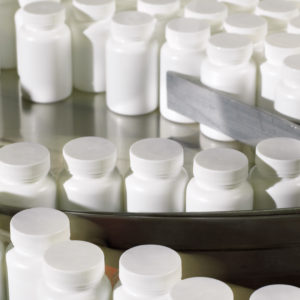 According to the new Canadian warning, scientific studies have found a link between the side effects of Nexium and other PPIs sold there and an increased risk of fractures in the hip, wrist or spine related to osteoporosis. The longer the use of PPIs and the higher the dosage, the higher the risk of a bone fracture.
Health Canada also advised doctors to prescribe the lowest dose necessary for the shortest duration possible when placing a patient on PPI treatment.
Among the propon pump inhibitors (PPI) sold in Canada are the brand-name medications Nexium, Prevacid, Dexilant, Losec, Pantoloc, Panto IV, Tecta, Pariet, and Vimovo. Many have generic equivalents as well.
In the United States, the FDA forced the manufacturers of Nexium and all other PPI medications to update the warning label in 2010, providing the first information to consumers and the medical community about the risk of fractures and bone problems.
That warning was updated by the FDA in 2011, indicating that the risk of broken bones from Nexium appears to be linked to high doses of the medication used over long periods of time.  Over-the-counter versions of the drug do not appear to be affected, according to U.S. drug regulators.
A growing number of Nexium bone fracture lawsuits have been filed in the United States. The U.S. Judicial Panel on Multidistrict Litigation (JPML) established a Nexium MDL in December 2012, centralizing cases filed throughout the federal court system before one judge for coordinated handling during pretrial proceedings.
Tags:
Canada,
Dexilant,
Fracture,
Losec,
Nexium,
Panto IV,
Pantoloc,
Pariet,
Prevacid,
Proton Pump Inhibitors,
Tecta,
Vimovo
Image Credit: |
Brent

November 6, 2013 at 8:38 pm

Started to take Nexium 5 years ago. Now have fractured hip and wrist.
"*" indicates required fields