Textured Breast Implants Recall Lead French Regulators to Ban Use Due to Cancer Risks
April 09, 2019
By: Irvin Jackson
France is the first of what is expected to be several countries to ban all textured breast implants, in response to growing evidence that the products may increase the risk of breast implant-associated anaplastic large cell lymphoma (BIA-ALCL).
On April 4, France's National Agency for Safety of Medicines and Health Products (ANSM) issued a press release (in French), announcing that it was issuing a macrotextured breast implant recall. The ANSM says the ban is a precautionary measure since cases of breast implant lymphoma have been overwhelmingly associated with textured breast implants, which provide little to no benefits over smooth surfaced implants.
While France is not recommending the devices be removed from women who already have them, the move halts the sale of the devices in that country and removes them from hospital inventories.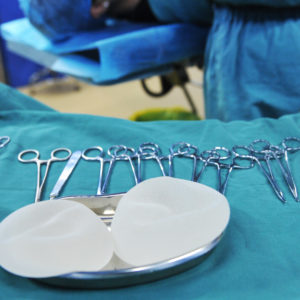 In 2017, there were about 400,000 women with breast implants in the country. According to the ANSM, French health regulators have identified 59 cases of BIA-ALCL in that country since 2011.
The ban came after an expert work group released an opinion in February, which found that that smooth implants were preferred, and specifically said the use of Allergan's Biocell should be prohibited. Last week, Allergan's Biocell was banned in Canada as well.
French regulators decided to ban all forms of textured breast implants, including 13 total models from Allergan, Arion, Sebbin, Nagor, Eurosilicone, and Polytech.
In addition to the breast implant recall, ANSM is urging doctors to ensure that women are rigorously informed about any and all potential health risks linked to breast implants.
Breast Implant Cancer Risks
In the U.S., the FDA first released a report about case studies and epidemiological research that suggested there was a link between breast implants and ALCL in January 2011.
In 2017, the agency issued an updated statement about emerging information on the breast implant lymphoma problems, and a number of subsequent studies have confirmed that the breast implant ALCL cancer risk is real.
In June 2017, a study published in the medical journal Plastic and Reconstructive Surgery suggested that certain textured breast implants may increase the risk of anaplastic large cell lymphoma anywhere from 10 to 14 times, when compared to smooth breast implants.
In October 2017, a study published in the medical journal JAMA Surgery warned that many breast implant cancer cases worldwide have likely not been reported, and noted that doctors and patients may not be aware of BIA-ALCL.
In March 2018, the FDA indicated that it was aware of more than 400 cases of breast implant-related cancer. As more information becomes public about the breast implant cancer cases, experts have warned that the number of cases reported will likely increase significantly.
Last month, the FDA held a two-day hearing on breast implant safety and benefits, revealing that it has received tens of thousands of reports of breast implant complications.
Despite growing concerns, the panel of FDA advisers decided against recommending any breast implant recalls, indicating that it was too early to determine whether the risks were limited to specific breast implant designs.
Bianca

August 24, 2020 at 6:59 pm

I had to have my Nagor textured breast implants removed due to Severe Breast Implant Illness. I have had lots of health issues sue to the implants. That were recalled.

damariz

February 17, 2020 at 11:01 pm

I have Eurosilicone Textured implants , placed 2 years ago.
"*" indicates required fields