Using Gadolinium Contrast Dye with Epidural Steroid Injections Linked to "Terrible" Side Effects: Study
November 15, 2022
By: Martha Garcia
The findings of a new study indicate the use of gadolinium contrast dyes during epidural steroid injections and epidural blood patches could result in severe side effects, leaving individuals with long-lasting injuries.
Nearly three percent of patients who are injected with a gadolinium contrast dye during spinal procedures experience adverse events, such as spasms, severe pain and headaches, and in some cases, strokes and seizures, according to findings that will be presented this Friday at the 21st Annual Pain Medicine Meeting.
Gadolinium contrast agents are commonly used during an MRI exam to improve the imaging and help doctors see abnormal tissue with more detail. The toxic metal used in the contrast dye is supposed to safely pass through the body for individuals without impaired kidney function, but there have been concerns in recent years about side effects of gadolinium, with deposits of the toxic metal found in the brain for some users.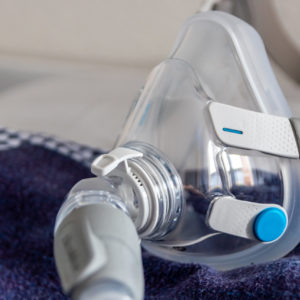 Did You Know?
Millions of Philips CPAP Machines Recalled
Philips DreamStation, CPAP and BiPAP machines sold in recent years may pose a risk of cancer, lung damage and other injuries.
Learn More
In this new study, researchers from the Mayo Clinic conducted a retrospective review of three years of patient information to identify adverse events among those who received gadolinium dye during epidural procedures. Overall, 465 patients among 512 procedures were identified. Adverse events occurred in nearly 3% of patients who received gadolinium.
According to the findings, adverse gadolinium reactions ranged from mild to life-threatening. The most common was severe pain, which occurred in about 1% of patients. This was characterized as pain requiring admission to the emergency room within two weeks of undergoing the procedure.
Other side effects included headaches, spasms, altered mental states and, potentially, strokes. Severe neurological adverse events occurred in one out of every 542 patients, the researchers determined.
One patient developed bilateral acute multifocal strokes two weeks after receiving the epidural steroid injection. They were hospitalized for five days.
Gadolinium Spinal Injection Use
Radio-contrast dye is often administered during epidural steroid injections and epidural blood patches to guide health care professionals to the correct location in the spine. Typically, iodine dye is used, but some patients are known to be allergic, so some doctors use gadolinium contrast agents as a substitute.
Gadolinium contrast dyes have not been approved for epidural procedures. Doctors are allowed to use them "off-label" as a substitute, if they determine it is appropriate. However, prior research has found that the risk of reactions to gadolinium are four times higher than those linked to iodine.
In some cases, patients are incorrectly identified as having an iodine allergy when in fact they have iodine sensitivity, which is a non-allergic reaction. Iodine sensitivity is different and won't cause serious side effects. Due to the confusion, sometimes gadolinium is used unnecessarily, leading to severe reactions in patients, researchers warned.
"This inappropriate allergy label highly increases the use of gadolinium-based radio-contrast media (GRMC) and the odds of severe adverse reactions when it is unintentionally injected intrathecally during interventional pain medicine procedures," wrote study authors.
Gadolinium Health Risks
Epidurals are injections given into the space around the spinal cord to offer pain relief. It is often done during labor and delivery but is also given in other situations. An epidural blood patch is a procedure where a small volume of blood is injected into the space around the spinal cord to stop a leak of cerebrospinal fluid.
Researchers from the American Society of Regional Anesthesia and Pain Medicine (ASRA) said the risk of side effects justifies a careful risk-benefit analysis to determine the safest way to proceed with epidural injections.
Other research has linked gadolinium-based contrast to allergic hypersensitivity reactions. Roughly one out of every 250 patients receive the dye before MRI.
Federal regulators added a warning to gadolinium labels in 2017, alerting the medical community to the risk of retaining the dye in the body. Makers of gadolinium contrast dyes faced a number of gadolinium toxicity lawsuits over gadolinium retention in the body and decreased cognitive function, headaches, bone and joint pain, tendon and ligament pain, and thickening of the soft tissue.
Recently, severe neurological side effects, including fatal side effects, were reported after unintentional intrathecal injections. In some cases, gadolinium was unintentionally injected deeper into the spinal tissue, known as the intrathecal space. Injections into this space can lead to devastating side effects.
"In conclusion, there has been a hidden risk of severe adverse reactions after unintentional intrathecal injection of gadolinium-based radio-contrast media (GRCM) media that has been recently illuminated by pain medicine researchers," Mayo Clinic researchers wrote. "The current trend of avoiding GRCM preparations during procedures with a risk of intrathecal administration should be completed and iodine-based alternatives should be considered instead by pain medicine providers."
Researchers warn patients should consult with an allergy medicine specialist to determine if they have an allergy to gadolinium. Any medical procedure or potential allergies should be discussed with the patient's doctor.
"*" indicates required fields