Recent Strokes May Increase Gadolinium Brain Deposition Following MRI with Contrast: Study
February 12, 2021
By: Irvin Jackson
New research highlights the risks associated with gadolinium-based MRI contrast agents, indicating that individuals who had a recent stroke may be more likely to have deposits of the toxic metal left in the brain following an exam, especially if the contrast agent Magnevist is used.
Gadolinium contrast agents are commonly used during an MRI exam, to improve the imaging and help doctors see abnormal tissue with more detail. The toxic metal used in the contrast dye supposed to safely pass through the body for individuals without impaired kidney function, but there have been concerns in recent years about the potential risks associated with gadolinium deposits found in the brain for some users.
In December 2017, the FDA issued a drug safety communication about the potential risk of gadolinium brain retention from the MRI contrast dye, but the agency indicated that there was no evidence that these deposits have adverse health risks.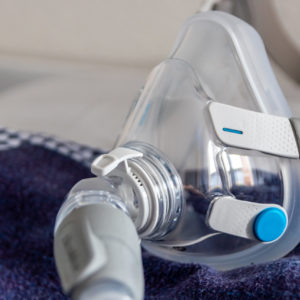 Did You Know?
Millions of Philips CPAP Machines Recalled
Philips DreamStation, CPAP and BiPAP machines sold in recent years may pose a risk of cancer, lung damage and other injuries.
Learn More
At that time, the FDA recommended that health care professionals consider the fact that the body may retain gadolinium when deciding whether to give it to patients that may be at higher risk of health problems. These include women who are pregnant or think they may be pregnant, patients with kidney problems, children, and patients when inflammatory conditions. The recommendations also suggest that repeated use of the contrast agents be minimized where possible, particularly when MRIs are scheduled closely together.
In a study published this month in the Journal of Magnetic Resonance Imaging, a group of Chinese researchers indicate patients who have had a recent ischemic stroke appear to be more likely to retain gadolinium deposits in the brain, particularly if they received Magnevist contrast dye.
The research involved tests on 27 male rats, including an exposure group of 24 rats and a healthy control group of three rats. Researchers conducted a transient middle cerebral artery occlusion, simulating a stroke, on half of the exposed rats, while the other half of the exposed rats underwent a sham procedure. In both of the exposure groups, half of the rats were given Magnevist (gadopentetate), and the other half were given Gadavist (gadobutrol), both competing MRI, gadolinium-based contrast agents (GBCAs).
According to the findings, gadolinium deposits were detected in the brains of the rats who suffered a stroke at higher levels than those who were not. However, the rats given Magnevist and which suffered a stroke had much higher levels of gadolinium in the brain than those given Gadavist, the researchers found.
"Administration of GBCAs after an animal model of a stroke increased Gd deposition in the brain and aggravated astrocyte injury," the researchers determined. "The effect of gadopentetate appeared to be more pronounced than that of gadobutrol."
Patients are now urged to tell their health care professionals whether they are pregnant or may be pregnant, whether they have kidney problems, and the date of their last MRI with gadolinium, or whether they have had repeated MRI scans that involved the use of gadolinium contrast agents.
"*" indicates required fields