Congressman Seeks GAO Probe Into Johnson & Johnson Talcum Powder Costs to U.S. Government
February 22, 2023
By: Irvin Jackson
A Tennessee lawmaker is calling for a federal investigation into the health care costs associated with treating patients who have suffered injuries from asbestos in talcum powder products sold by Johnson & Johnson.
Congressman Steve Cohen sent a letter (PDF) to the U.S. Government Accountability Office (GAO) on February 21, requesting a review of federal spending used to take care of individuals diagnosed with injuries like ovarian cancer and mesothelioma, which may have been caused asbestos in Johnson's Baby Powder and other products.
"For decades, J&J sold baby powder that was known to be contaminated with asbestos, a known carcinogen," according to the letter. "Hundreds of thousands – more likely millions – of men and women now suffering from ovarian cancer and mesothelioma as a result. Through our funding for healthcare, the federal government subsidized J&J by paying for the consequences of their misconduct. I want to know how many taxpayer dollars were spent for this corporate subsidy."
The request comes as thousands of talcum powder cancer lawsuits filed against Johnson & Johnson are stayed in the federal bankruptcy system, after the multinational corporation took the controversial step of trying to spin off all liability it faces from failing to warn about the asbestos risks into a new subsidiary, which then declared bankruptcy.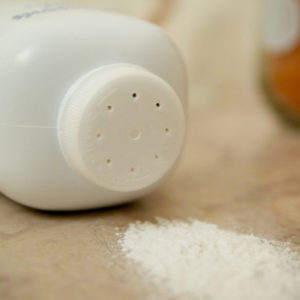 Johnson & Johnson faces more than 38,000 Baby Powder lawsuits and Shower-to-Shower lawsuits, each involving similar claims brought by individuals diagnosed with ovarian cancer, mesothelioma and other injuries after exposure to toxic asbestos particles.
If those cases result in talcum powder lawsuit payouts or settlements by the manufacturer, the U.S. government would be entitled to recover their portion of medical expenses covered by Medicare and Medicaid. However, the litigation has been prevented from moving forward over the past year, after Johnson & Johnson decided to pursue a talcum powder bankruptcy scheme, known as the "Texas Two Step", even though the company has billions in assets on hand to cover the damages caused by their actions over the past several decades.
The letter from Rep. Cohen comes just weeks after the U.S. Court of Appeals for the Third Circuit rejected the Johnson & Johnson bankruptcy, finding that the wholly owned subsidiary created to absorb this litigation faces no real financial distress. However, Johnson & Johnson is continuing to challenge that decision, asking for a rehearing and indicating that it intends to continue to delay the litigation by seeking a review by the U.S. Supreme Court.
J&J Talcum Powder Costs to U.S. Government
In the letter, Cohen called for the GAO to try to determine how much money has been spent by the Department of Defense, Veterans Affairs, the Justice Department, and Health and Human Services on health care and medical treatments for those diagnosed with talcum powder-related ailments since 1972.
Cohen's letter states that Johnson & Johnson has known that its Baby Powder products contained asbestos since the 1970s, and knew that the fibers found in talc could cause cancer. Yet, he says the manufacturer continued to sell tainted talcum powder products, specifically marketing them towards women of color and women who are overweight.
"These deadly and debilitating conditions were entirely avoidable," Cohen's letter states. "Taxpayers have the right to know the public price of this corporate malfeasance."
February 2023 Talcum Powder Lawsuit Update
Earlier this month, U.S. District Judge Michael A. Shipp was appointed to preside over the federal talcum powder MDL (Multidistrict Litigation) that was first established in 2016, after the original judge handling the litigation recently retired.
If the bankruptcy stay is lifted, it is expected that Judge Shipp will quickly move to reschedule a series of bellwether trials that were originally set to begin in early 2022, to help the parties gauge how juries will respond to certain evidence and testimony that will be repeated throughout thousands of cases that may ultimately have to go before different juries nationwide.
Defending against the talc ovarian cancer claims has already cost Johnson & Johnson $1 billion, on top of Baby Powder settlements and verdicts which have amounted to another $3.5 billion, according to bankruptcy filing. Prior estimates have suggested Johnson & Johnson will need to pay over $10 billion to resolve all lawsuits involving cancer caused by their products. However, if each case goes before a jury, the company could be responsible for substantially more in individual talcum powder lawsuit payouts awarded at trial.
Konrad

February 22, 2023 at 5:12 pm

My Mother fought stage IV overian cancer for 2 years. She passed away in my arms, and I felt her take her last breath. Our declining health, due to malnutrition and chemical overexposure, allows many people the enjoyment of organic and GMO free food served on a multimillion dollar yacht. I said what I said.
"*" indicates required fields