J&J Talcum Powder Bankruptcy Filing Overturned By Appeals Court, Saying Subsidiary Faced No "Financial Distress"
January 30, 2023
By: Irvin Jackson
In what appears to be a repudiation of the controversial legal maneuver known as the "Texas Two-Step," a federal appeals court has rejected Johnson & Johnson's attempt to force thousands of talcum powder lawsuits through the U.S. bankruptcy process, where women diagnosed with ovarian cancer would have been denied their ability to pursue fair settlements by pursuing their claims through the civil tort system.
In an opinion (PDF) issued on Monday, the U.S. Court of Appeals for the Third Circuit removed Johnson & Johnson's LTL Management subsidiary from bankruptcy, since it was created for the sole purpose of filing bankruptcy and helping the parent company shield itself from large talcum powder lawsuit payouts.
Johnson & Johnson faces more than 38,000 Baby Powder lawsuits and Shower-to-Shower lawsuits filed by women diagnosed with ovarian cancer, mesothelioma and other injuries, alleging that the manufacturer failed to warn about the risks posed by asbestos fibers in the talc-based products.
Following massive jury awards in a number of early trials, Johnson & Johnson decided to pursue a controversial talcum powder bankruptcy scheme in February 2022, which has been referred to as a "Texas two step", where it transferred all liability it faced for failing to warn consumers about the cancer risks from talcum powder into a separate company, LTL Management, LLC, which then immediately filed for bankruptcy.
The maneuver was immediately criticized by plaintiffs and legal experts, since Johnson & Johnson has billions in assets to cover the liability, and the U.S. Court of Appeals agreed. As a result, Johnson & Johnson only has one last avenue to challenge the ruling, if the U.S. Supreme Court will agree to take up the case. Otherwise, it is expected that a series of jury trials will be scheduled and hundreds of new talcum powder lawsuits are likely to be filed once the bankruptcy stay on all litigation is lifted.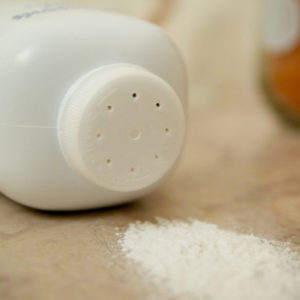 While Johnson & Johnson has maintained that the bankruptcy filing was legally valid, plaintiffs' attorneys pointed out that the company brought in $93.8 billion in revenue in 2021, and does not need the bankruptcy protections, other than to use the process to limit the amount of damages it will have to payout, telling the appeals court that the maneuver was "built on a foundation of bad faith."
Talcum Powder Bankruptcy Not Filed Over Financial Distress
The Third Circuit Appeals Court noted in it's ruling that Johnson & Johnson faces liability for what may be billions of dollars in judgments stemming from talcum powder, but a desire to protect the brand is not good enough reason to file for bankruptcy, nor does it meet the Chapter 11 requirements for financial distress.
"What counts to access the Bankruptcy Code's safe harbor is to meet its intended purposes. Only a putative debtor in financial distress can do so," the opinion states. "LTL was not. Thus we dismiss its petition."
The Court noted that LTL Management had access to up to $61.5 billion, due to its link to Johnson & Johnson, while projections put the cost of talcum powder lawsuit payouts at about $2.4 billion over the next two years.
"From these facts—presented by J&J and LTL themselves—we can infer only that LTL, at the time of its filing, was highly solvent with access to cash to meet comfortably its liabilities as they came due for the foreseeable future," the opinion states. "We take J&J and LTL at their word and agree. LTL has a funding backstop, not unlike an ATM disguised as a contract, that it can draw on to pay liabilities without any disruption to its business or threat to its financial viability."
Courts Rebuking "Texas Two-Step" Strategy
This decision marks the second time in recent months a major corporation has been prevented from using the U.S. bankruptcy system to avoid liability in the civil tort system.
3M Company has recently attempted to pursue a similar bankruptcy scheme to derail thousands thousands of Combat Arms earplug lawsuits filed by U.S. veterans who suffered permanent hearing loss and tinnitus due to their defective design.
Instead of making a good faith attempt to resolve the litigation, 3M made the controversial decision last year to place its Aearo Technologies subsidiary into bankruptcy, and has attempted to force the litigation into the U.S. bankruptcy court, even though the multi-billion parent company sold and profited from the earplugs for years.
After several months of legal wrangling, U.S. Bankruptcy Judge Jeffrey J. Graham rejected a requested by 3M to stay the litigation during the bankruptcy proceedings in August 2022, indicating cases against 3M Company will continue while the bankruptcy of Aearo technologies moves forward.
The two courts' decisions could have far-reaching implications, as legal experts have noted more and more companies have been threatening to use the "Texas Two-Step" bankruptcy tactic during settlement negotiations, as part of an effort to delay justice for individuals injured by their products and force claims to resolve for much less than a jury would award at trial.
"*" indicates required fields