Gardasil Vaccine Reaction Left Teen Wheelchair Bound, With Seizures, Lawsuit Alleges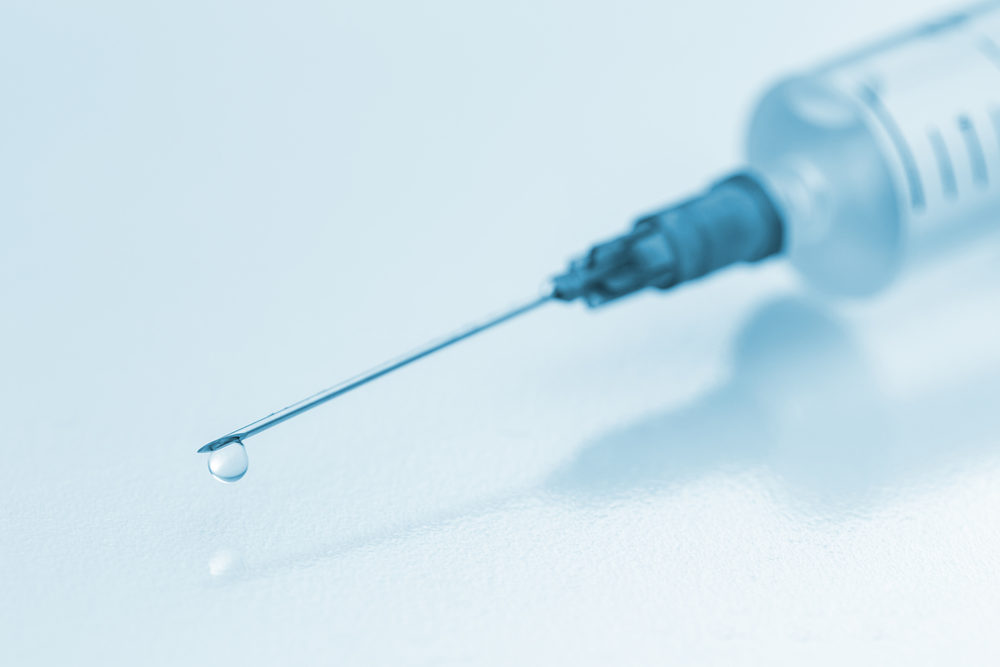 August 19, 2022
By: Irvin Jackson
Gardasil vaccine caused seisures, epilepsy and other side effects so severe teen can not move her limbs at times and must use a wheelchair
Lawsuit alleges that Merck withheld information about Gardasil vaccine reactions experienced
Case joins growing number of similar Gardasil lawsuits being pursued in U.S.
According to allegations raised in a lawsuit filed against Merck, a teen girl suffered a horrific reaction to the Gardasil HPV vaccine, which left her with chronic fatigue, seizures and other disabilities that require her to use a wheelchair for most daily activities.
The complaint (PDF) was filed by Madison Ivey on July 25 in the U.S. District Court for the Western District of Texas, indicating the drug maker has failed to warn families and the medical community about the risk of serious and disabling Gardasil vaccine reactions, which have caused a variety of auto-immune disorders for teens and young adults nationwide.
Gardasil was first introduced in 2006, as a vaccine for prevention of HPV infections, which can be sexually transmitted and lead to the later development of cervical cancer. Following years of aggressive marketing by the drug maker, the vaccine has been widely administered to young girls and boys before adolescence and potential sexual activity.
Merck now faces a growing number of similar Gardasil vaccine lawsuits alleging that teens and young adults have been left with permanent disabilities and conditions, such as postural orthostatic tachycardia syndrome (POTS), which emerged shortly after receiving the injection.
Gardasil HPV Vaccine Lawsuit
Ivey indicates she was 14 when she received her first Gardasil vaccine in February 2018, and her second in May of that same year. In both cases, she developed severe and excruciating symptoms that surfaced almost immediately as a reaction to the Gardasil vaccine, according to the complaint.
The Gardasil reaction started with abdominal pain and stomach pain just a few hours after the first injection. The pain never subsided, and she began to experience seizures during a 48-hour hospital stay as a result. However, after the first injections, doctors failed to tie her reactions to the Gardasil vaccine, which the lawsuit indicates is a result of Merck's failure to provide adequate warnings and disclose know risk information of which doctors should have been made aware.
Because neither she nor her mother, or doctors, were aware of the potential link between her developing autoimmune problems and the Gardasil vaccine, Ivey got the second injection, and began suffering a seizure within 30 minutes, which at that time her mother and doctors realized was a Gardasil vaccine reaction.
The health problems worsened in the following months, resulting in Emergency Room visits, fatigue, weakness and frequent seizures.
"She could not walk sometimes or move any of her limbs. Her family would have to assist her to the bathroom and carry her to bed. The seizures would take so much out of her that all she did was sleep after each episode," the lawsuit states. "As the months progressed, so did Plaintiff's injuries, which now included: chronic fatigue syndrome, involuntary movements, muscle pain, seizures, hypermobility arthralgia, abnormal weight loss, abdominal pain/discomfort, heat intolerance, bladder issues and stomach pain."
Ivey has been diagnosed with chronic fatigue syndrome, seizures and autonomic dysfunction, and has to use a wheelchair whenever she is away from home for longer than 30 minutes, the lawsuit indicates.
The complaint presents claims of negligence, failure to warn, manufacturing defect, breach of express warranty and common law fraud.
Reactions to Gardasil Vaccination Reported Among Teens and Young Adults Nationwide
In recent years, multiple studies have presented evidence of potential links between Gardasil and POTS, Postural Orthostatic Tachycardia Syndrome, which is a type of dysautonomia, that disrupts the autonomic nervous system's regulation of many vital bodily functions including heart rate, blood pressure and body temperature.
A study published in Vaccines & Autoimmunity in 2015, researchers stated the active ingredients used in Gardasil are responsible for post-vaccination autoimmune diseases such as POTS. Researchers indicate the aluminum used in Gardasil's proprietary blend of AAHS adjuvants boost a harmful immunological response to recipients.
In April 2021, a Gardasil autoimmune disease lawsuit was filed in the U.S. District Court for the District of Connecticut, indicating the drug manufacturers failed to warn about serious risks associated with Gardasil, and alleging the effectiveness of the human papillomavirus (HPV) vaccine is questionable.
The lawsuit claims Gardasil not only caused her autoimmune disease, but also resulted in daily seizures, vertigo, double vision, nausea, visual floaters, problems balancing, fatigue, anxiety and panic attacks, as well as depression, cognitive problems and a host of other health maladies.
Share Your Story
Read Gardasil autoimmune disorder side effects stories from other recipients and share your comments with the AboutLawsuits.com community.
Add Comments
October 2022 Gardasil Vaccine Lawsuit Update
Given the growing number of Gardasil side effects lawsuits being filed by young adults and teens nationwide left with debilitating injuries after receiving the HPV vaccine, the U.S. Judicial Panel on Multidistrict Litigation (JPML) issued a transfer order in August 2022, centralizing the cases for pretrial proceedings before U.S. District Judge Robert J. Conrad, Jr. in the Western District of North Carolina.
The Gardasil multidistrict litigation remains in the very early stages, with the first 49 cases just being transferred to Judge Conrad for coordinated management during the MDL proceedings.
However, over the coming weeks and months, it is expected that hundreds of lawsuits will be filed by individuals left with devastating long-term side effects from Gardasil, including:
POTS (Postural Orthostatic Tachycardia Syndrome)
Idiopathic Thrombocytopenic Purpura (ITP)
Autoimmune Disorders
Gastrointestinal Issues
Fibromyalgia
Other Long-Term Vaccine Injuries
As part of the coordinated management of the Gardasil lawsuits, it is expected that Judge Conrad will establish a bellwether process, where small groups of representative vaccine injury claims will go through case-specific discovery and be prepared for early trial dates, to help gauge how juries are likely to respond to certain evidence and testimony that will be repeated throughout the litigation. However, if Gardasil injury settlements are not reached during the MDL proceedings, each case may later be remanded back to the U.S. District Court where it was originally filed for separate trials.
Find out if you have a Gardasil Lawsuit
Lawyers are reviewing claims for individuals throughout the U.S. who may be entitled to a settlement or financial compensation for injuries caused by a Gardasil HPV vaccine. There are no fees or expenses unless a recovery is obtained.
CONTACT A LAWYER
---
See If You Qualify for Gardasil Vaccine Compensation
"*" indicates required fields