Lawsuit Indicates Gardasil Vaccine Caused Seizure Disorder, Other Auto-Immune Complications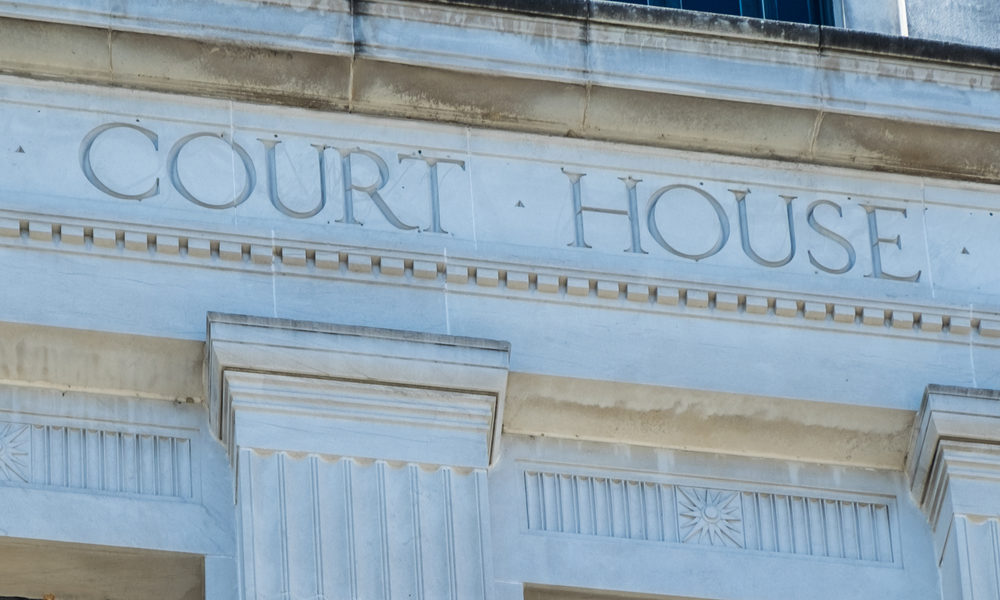 December 13, 2022
By: Irvin Jackson
Gardasil has been promoted by Merck as a safe and effective vaccine for protection against HPV and certain cancers
Plaintiff alleges the Gardasil vaccine caused seizures and other complications, which Merck knew or should have know was a risk
Claim joins dozens of other Gardasil lawsuits being pursued in federal court system, which are centralized before one judge as part of an MDL
An Ohio woman has filed a product liability lawsuit against Merck, alleging that side effects of the Gardasil vaccine caused seizures to develop, as well as other health complications linked to her auto-immune system.
The complaint (PDF) was filed in the U.S. District Court for the Southern District of Ohio on December 9, indicating that Merck engaged in fraudulent research and marketing efforts that exposed a generation of teens and young adults to a vaccine with questionable efficacy and a risk of serious complications.
The plaintiff joins dozens of other individuals now pursuing a Gardasil lawsuit against Merck, each indicating they were left with permanent and debilitating injuries that Merck knew or should have know were risks following the HPV vaccine.
Gardasil Vaccine Complications
Gardasil was first introduced in 2006 as a vaccine for prevention of HPV infections, which can be sexually transmitted and lead to the later development of cervical cancer. Following years of aggressive marketing by the drug maker, the vaccine has been commonly administered to young girls and boys before adolescence and potential sexual activity.
Although the HPV vaccine has been promoted as safe, teens and young adults have reported experiencing a variety of problems from Gardasil, including postural orthostatic tachycardia syndrome (POTS), premature ovarian failure, premature menopause, seizures and other autoimmune disorders, which emerged shortly after receiving the injection.
Gardasil HPV Vaccine Lawsuit
According to the lawsuit, the plaintiff received the Gardasil vaccine as an injection in December 2017. However, as a result, she began to suffer from what the lawsuit claims is a Gardasil-related seizure disorder, as well as other complications and injuries, which the lawsuit identifies as "Gardasil-induced autoimmune disorder".
"Plaintiff alleges, among other things, that Merck failed to provide adequate warnings concerning the serious risks of autoimmune injury, neurological injury, and the Gardasil related seizure disorder," the lawsuit states. "Prior to Plaintiff's Gardasil injection(s), Merck, through its clinical trials, postmarketing adverse event reports, and emerging medical literature, knew or should have known that Gardasil can cause autoimmune injuries, including but not limited to, autoimmune neurological disorders and autonomic dysfunction, such as Gardasil related seizure disorder, but it failed to issue adequate warnings concerning these risks."
The lawsuit claims Merck failed to conduct proper clinical trials for Gardasil, which would have revealed the risk of autoimmune injuries. Failing to do so led, in part, to a lack of adequate label warnings for recipients of the vaccine, who were often minors.
December 2022 Gardasil Lawsuit Update
This lawsuit will be consolidated with dozens of similar complaints pending in a federal Gardasil MDL (multidistrict litigation), which was established in August 2022. Given common questions of fact and law presented in the claims, all Gardasil injection cases are currently pending before U.S. District Judge Robert J. Conrad in the Western District of North Carolina for coordinated discovery and pretrial proceedings.
As parties continue to work with the Court on the organizational structure of the Gardasil vaccine litigation over the remainder of 2022 and early 2023, lawyers continue to investigate and file lawsuits for individuals who experienced a variety of complications linked to side effects of Gardasil, including:
Autoimmune Diseases
POTS (Postural Orthostatic Tachycardia Syndrome)
Premature Ovarian Failure
Premature Menopause
Polycystic Ovary Syndrome (PCOS)
Idiopathic Thrombocytopenic Purpura (ITP)
Irregular Heartbeat/Tachycardia
Lupus
Neurologic Disorder
Brain Fog or Chronic Inability to Concentrate
Chronic Fatigue
Chronic Pain
Severe Headaches
Difficulty Sleeping
Fibromyalgia
Nerve Damage
Menstrual Disorders/Problems
Gastrointestinal Issues (food intolerances, nausea, vomiting)
Following coordinated discovery and any bellwether trials in the federal MDL, if the parties fail to reach Gardasil vaccine settlements or another resolution for the litigation, Judge Conrad may later establish a process to begin remanding each individual claim back to U.S. District Courts nationwide for individual trial dates in the future.
FIND OUT IF YOU HAVE A GARDASIL LAWSUIT
Lawyers provide free consultations and claim evaluations to help families determine if Gardasil settlement benefits may be available for complications linked to the HPV vaccine.
CONTACT A LAWYER
---
See If You Qualify for Gardasil Vaccine Compensation
"*" indicates required fields