Gas Stoves Expose Residents To Higher Risk of Respiratory Illnesses, Other Side Effects: Study
May 07, 2020
By: Martha Garcia
An alarming new study suggests gas stoves emit harmful air pollutants, which may expose residents of the home to an increased risk of respiratory illness and other potentially serious health side effects.
The findings were published by the Rocky Mountain Institute, in connection with other environmental and advocacy groups, warning that gas stoves in homes and apartments across the country release air pollutants which can make indoor air up to five times dirtier than outdoor air.
Millions of homes and apartments rely on gas appliances to cook food. However, burning gas in buildings can affect human health and release certain types of pollutants. This could be especially concerning now as many people across the country are sheltered in place during the coronavirus pandemic.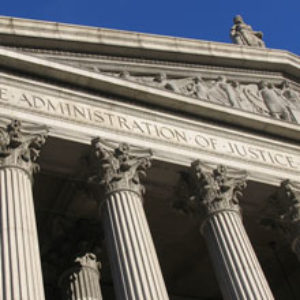 The new report summarizes two decades of research focusing on indoor air pollution, and provides recommendations for policymakers, researchers, health care professional and the public.
Gas stoves emit nitrogen dioxide and carbon monoxide into the indoor air. Carbon monoxide poisoning can cause headache nausea and rapid heartbeat, as well as cardiac arrest and death.
Nitrogen dioxide released by gas stoves can have negative health effects and worsen respiratory conditions like asthma and chronic obstructive pulmonary disease, and may be linked to heart problems, diabetes and cancer.
The levels of nitrogen dioxide emitted from gas stoves often exceed indoor air pollution guidelines and outdoor safety standards.
U.S. national standards for air pollution are 100 parts per billion(ppb) over a one hour average. However, levels measured from gas stoves while baking a cake in the oven reach 230 ppb. Levels while roasting meat reach 296 ppb, while frying bacon 104 ppb, and levels when there is no food can range from 82 to 300 ppb.
The researchers warn that older, poorly maintained gas stoves may cause even more pollution than other models.
The study indicates indoor air pollution where gas stoves were used was consistently two to five times dirtier than outdoor air. Those levels would be illegal outdoors, the researchers note.
One-third of U.S. households cook primarily with gas. Children in homes with gas stoves have a 42% increased risk of asthma. In Australia, 12.3% of all childhood asthma burden is attributed to gas stoves. Furthermore, research from California indicated 62% of households using gas burners without venting hoods were routinely exposed to excess levels of nitrogen dioxide.
Children are more susceptible to illnesses from pollutants because of their higher respiratory rates and greater levels of physical activity. They also have higher lung surface to body weight ratios and smaller bodies, as well as immature respiratory and immune systems.
Air pollution health affects seen in children can include IQ deficits, learning disabilities, increased risk of asthma, aggravated respiratory symptoms, and increased susceptibility to allergies.
Indoor air pollution is largely unregulated. U.S. regulators have not set standards for indoor air quality. This is especially concerning now that millions of people are spending considerable amounts of time indoors and cooking during the coronavirus pandemic.
The researchers suggest the best solution is to change from gas stoves to electric stoves. However, other efforts can also be implemented to help reduce indoor air pollution.
People with gas stoves can open windows while cooking, cook on their back burners, use an exhaust hood, run an air purifier with a HEPA filter, and install a carbon monoxide detector to ensure high levels of carbon monoxide are detected immediately.
"*" indicates required fields