Generic Xanax Recall Issued Due To Foreign Substance That May Cause Infections
October 28, 2019
By: Russell Maas
Mylan Pharmaceuticals recalled certain bottles of generic Xanax tablets last week, due to a risk that contaminants may place users of the anxiety drug at risk of developing an infection.
The FDA announced a alprazolam tablets recall on October 26, after routine testing by Mylan identified foreign material that may have entered the prescription medication during production. While no injuries or adverse health consequences have been reported to date, the recall notice indicates that the contaminants may pose a serious infection risk for patients.
Alprazolam is a prescription drug sold under the name brand Xanax, which is prescribed to manage anxiety disorders, provide short-term relief of symptoms of anxiety, and to treat panic disorder, with or without agoraphobia.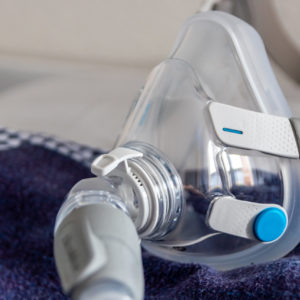 Did You Know?
Millions of Philips CPAP Machines Recalled
Philips DreamStation, CPAP and BiPAP machines sold in recent years may pose a risk of cancer, lung damage and other injuries.
Learn More
The generic Xantax recall includes one lot of Alprazolam tablets, USP C-IV 0.5 mg packaged in bottles of 500 and marked with NDC number 0378-4003-05 and Lot number 8082708. According to the recall notice, the recalled lot was marked with an expiration date of September 2020.
The recalled tablets were manufactured by Mylan Pharmaceuticals Inc. of Morgantown, West Virginia. They were distributed throughout the United States to retailers from July 2019 through August 2019.
Mylan is notifying its customers and distributors by letter and has arranged for a return of all products at the wholesale, retail and consumer level. The company is instructing retailers and wholesalers to immediately examine their inventory, and to quarantine and discontinue the distribution of the impacted lot. At the user level, customers are being asked to stop taking the medication immediately and to contact Stericycle at 1-888-843-0255 for return instructions.
The recall notice indicates the clinical impact from the foreign material, which is not identified in the notice, may be rare. However, Mylan warns the risk of infection to a patient could occur and pose a risk of serious adverse health consequences.
Customers are being asked to contact their physician or healthcare provider if they have experienced any problems that could be related to the medication. Those with questions or concerns regarding the recall are encouraged to contact Mylan Customer Relations at 800-796-9526 or email them at customer.service@mylan.com.
Danna

June 1, 2023 at 3:15 pm

I been on zanax for a while and I just got a recall paper for them 😳I just recently been hospitalized due to my bp getting higher than ever before almost 200/135.I was sick to death.doctor said if I don't get my bp under control my kidneys will fail in 5 years or less never drink in my life eat right .breastfed child.and now my bp out of wack and my kidneys .and the recall says that the recall is [Show More]I been on zanax for a while and I just got a recall paper for them 😳I just recently been hospitalized due to my bp getting higher than ever before almost 200/135.I was sick to death.doctor said if I don't get my bp under control my kidneys will fail in 5 years or less never drink in my life eat right .breastfed child.and now my bp out of wack and my kidneys .and the recall says that the recall is for contamination and should return them and quarantine 😳.wtf is going on here.I've been sick to death and in and out the hospital since March 2023.I'm on 0.25 mg I take 3 or 4 a day .lord please 🙏 help us.this is insane.I'm bout to call my doctor right now like wtf. I'm pissed.he ain't tell me about no recalls .and I just been taking them everyday.wondering why my bp up and down.my bp drop to 90/44 while I was sleeping couldn't feel my legs arms or hands .and I bet this zanax is why . Dammm my kidneys going fail cause I been on zanax for a while .dang

Patricia

March 30, 2021 at 3:00 pm

I too have been taking Xanax for at least 10 years. This drug has caused physical and emotion symptoms which far exceed the existing anxiety I was already dealing with when I was prescribed this demon drug. The Doctor(s) did not inform me during any appointment that there was a risk for dependency both physical and emotional. My cognitive ability has been altered as well. I have been Graced By God[Show More]I too have been taking Xanax for at least 10 years. This drug has caused physical and emotion symptoms which far exceed the existing anxiety I was already dealing with when I was prescribed this demon drug. The Doctor(s) did not inform me during any appointment that there was a risk for dependency both physical and emotional. My cognitive ability has been altered as well. I have been Graced By God that my liver enzymes are in order some how. Probably because I do not and have not abused Xanax.

Jerdie

March 23, 2021 at 2:19 pm

Have been on Xanax 2mg 3 times a day have over dosed 1 time was on ventilator please help me

Christian

June 18, 2020 at 8:53 am

I had a cardiologist that perscribe me xanax in 1991 or so ,was on it till 2010 and definitely destroyed my life. He actually said hey Chris Jr nervous and got new drug non addictive (can only imagine he was repeating what the pharmaceutical rep preached. Lol.

Sarah

April 21, 2020 at 5:43 pm

I've been on xanax since 2008. My health has seemed to not be as good since being on the meds. My kidney function test has recently come back lower then they would like. Xanax has caused me worse anxiety and panic attacks. Made me more angry and irritated too!

Jayne

April 21, 2020 at 4:33 pm

My son just died from overdose. He was just 28 years old and for years and years tried to get help. Florida and California. Nothing helped. His addiction was to Benzodiazepines and Opiates. I received a copy of medical records that show the doctor name, prescription written for how many and the strength and number of days. I am sickened! Year 2014 went back and forth from tramadol to alprazolam. S[Show More]My son just died from overdose. He was just 28 years old and for years and years tried to get help. Florida and California. Nothing helped. His addiction was to Benzodiazepines and Opiates. I received a copy of medical records that show the doctor name, prescription written for how many and the strength and number of days. I am sickened! Year 2014 went back and forth from tramadol to alprazolam. Some Codeine in as well. So who needs to be help accountable for these death pills. It certainly doesn't just affect the addict. It affects families, communities, law enforcement etc. We need better methods to help these valuable people.

Bobby

April 8, 2020 at 3:46 am

I was on Xanax for a long time tell I got off them due to having problem with my kidneys
"*" indicates required fields