Home Genetic Testing Kit Questions Raised by U.S. Senator
November 30, 2017
By: Martha Garcia
Senator Chuck Schumer is calling on the Federal Trade Commission (FTC) to regulate the increasingly popular home genetic testing industry, which includes widely advertised products like 23andMe, AncestryDNA and others; indicating that steps need to be taken to protect consumer privacy. 
In a press release issued over the weekend, Sen. Schumer (D-N.Y.) urged the FTC to begin an investigation into the privacy policies of companies that sell the home testing kits and provide results.
AncestryDNA, 23andMe, MyHeritage and other companies are each running major ad campaigns for their products, which use saliva swabs or saliva collection samples to complete heritage and genetic testing. Companies advertise the service may help identify genetic predispositions or put people in touch with long lost relatives.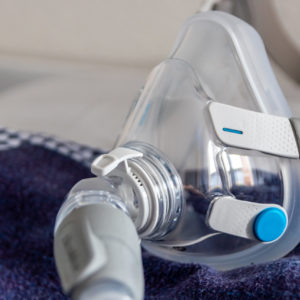 Did You Know?
Millions of Philips CPAP Machines Recalled
Philips DreamStation, CPAP and BiPAP machines sold in recent years may pose a risk of cancer, lung damage and other injuries.
Learn More
Schumer warns that the at-home genetic testing kits may place consumer privacy at risk if steps are not taken by federal regulators, as many of the companies do not disclose what they will do with the customer DNA information.
In 2015, a study published in the Journal of the National Cancer Institute warned that claims made by genetic testing websites may mislead consumers about the value of results, especially when considering medical decisions.
The FDA  ordered 23andMe to shut down in 2013, indicating the genetic testing products had not been properly cleared to diagnose disease and that the manufacturer had not established that the process was scientifically sound. The company later relaunched its testing kit products once it met the FDA's demands.
Schumer warns that the genetic testing companies may sell consumer DNA information to third parties, providing access to sensitive consumer information. The terms of service for each company are different, and consumers may be unclear on what will happen to their data, he said.
"When it comes to protecting consumers' privacy from at-home DNA test kit services, the federal government is behind," Schumer said in the press release. "Besides, putting your most personal genetic information in the hands of third parties for their exclusive use raises a lot of concerns, from the potential for discrimination by employers all the way to health insurance."
According to Schumer's statement, when a consumer submits their DNA to Ancestry, the AncestryDNA's fine print indicates, "…you grant Ancestry and the Ancestry Group Companies a royalty-free, worldwide, sublicensable, transferable license to host, transfer, process, analyze, distribute and communicate your genetic information for the purposes of providing products and services."
Schumer called the language "troubling" and warned it may indicate companies want to monetize consumer DNA. The lack of transparency concerning DNA privacy policies may also lead to concerns regarding discrimination, employment, health insurance, or marketing.
Schumer is demanding that the FTC investigate the privacy policies of each DNA testing company and is calling for uniform and fair privacy policies across the board, which are transparent and clear to consumers.
"There is no point to learning about your family tree if your privacy gets chopped down in the process," warned Schumer.
While Schumer also acknowledged positive outcomes are also a part of at-home DNA testing kits, consumers are also subject to a wide range of other concerns. The Senator is calling for the FTC to establish a "framework" for the service.
The at-home DNA testing market was worth $70 million in 2015. It is expected to increase substantially, reaching $340 million by 2022. AncestryDNA announced this year that its genetic database reached more than 4 million users, allowing consumers who use the DNA test kits to easily find relatives. In some cases, users discovered relatives they didn't know they were related to otherwise.
"*" indicates required fields