Laparoscopic Antireflux Surgery Linked to High Rates of Recurrent GERD: Study
September 19, 2017
By: Irvin Jackson
New research raises questions about the effectiveness of laparoscopic antireflux surgery, a medical procedure sometimes used to treat gastroesophageal reflux disease (GERD). 
In a study published this month in the Journal of the American Medical Association (JAMA), a group of researchers from Sweden, Texas and the U.K. indicate that there is a high rate of recurrent GERD or need for long-term use of heartburn drugs following laparoscopic antireflux surgery procedures, also known as Nissen fundoplication.
Researchers conducted a nationwide population-based retrospective cohort study in Sweden, looking at data on 2,655 patients who underwent laparoscopic antireflux surgery from January 1, 2005, through December 31, 2014.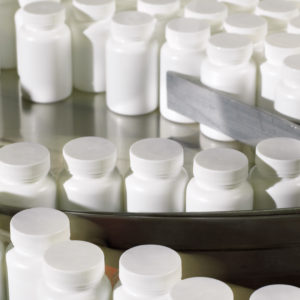 The procedure involves a surgeon wrapping the upper portion of the stomach, known as the fundus, around the lower part of the esophagus. This is supposed to help the lower esophageal sphincter keep food and acid from coming back up and causing reflux.
According to the findings, 470 of those patients, nearly 18%, suffered GERD recurrence, and nearly 400 of those were placed on long-term antireflux medications, such as Nexium, Prilosec, Prevacid or other drugs. In addition, about 77 tried the procedure again. Women appeared to have a significantly higher rate of recurrence than men.
"Among patients who underwent primary laparoscopic antireflux surgery, 17.7% experienced recurrent gastroesophageal reflux requiring long-term medication use or secondary antireflux surgery," the researchers concluded. "Risk factors for recurrence were older age, female sex, and comorbidity. Laparoscopic antireflux surgery was associated with a relatively high rate of recurrent gastroesophageal reflux disease requiring treatment, diminishing some of the benefits of the operation."
While the goal of the surgery is to treat the condition and prevent the need for other forms of treatment, the findings suggest that it may result in the long-term use of certain heartburn drugs that could exposure individuals to additional side effects.
Nexium, Prilosec Kidney Risks
The findings come as a growing number of Nexium lawsuits, Prilosec lawsuits, Prevacid lawsuits, Protonix lawsuits and claims over other PPIs continue to be filed in courts nationwide, alleging that drug makers have failed to adequately disclose potentially serious kidney risks associated with long-term use of the medications.
Over the past two years, several studies have highlighted the kidney risks associated with Nexium, Prilosec and other PPIs, suggesting that users may be more likely to experience acute kidney injury, acute interstitial nephritis, chronic kidney damage and kidney failure.
As heartburn drug injury lawyers continue to review and file cases, it is ultimately expected that thousands of kidney injury cases may be filed in the coming months and years.
Given similar questions of fact and law raised in the complaints, consolidated pretrial proceedings have been established in the federal court system, where all lawsuits are centralized before U.S. District Judge Claire C. Cecchi in the District of New Jersey to reduce duplicative discovery into common issues, avoid conflicting pretrial rulings and serve the convenience of the parties, witnesses and the courts.
Vicki

May 6, 2021 at 6:10 pm

I had a nissen in 2013 and 2017 they both failed then I ended up having to have a Gastric Bypass Surgery. I am absolutely miserable. I think I need compensation for all 3 of these Surgeries!!!!
"*" indicates required fields