Germany Looking to Phase Out Roundup Use, Despite Being Responsible For License Renewal
November 09, 2018
By: Irvin Jackson
Although Germany recently cast on of the deciding votes that allowed the re-licensing of glyphosate-based weed killers in the European Union, officials now indicate that they are looking for an "end date" to the use of Roundup and other similar herbicides, due to potential health risks. 
In a November 6 report published in Der Tagesspiegel, Germany's environment minister, Svenda Schulze, said the country is looking for a time frame in which to phase out the use of glyphosate-based products for good.
According to a plan put forward by the Federal Ministry for the Environment, the phase-out would be put into an amended Plant Protection Application Ordinance. However, legally, such a ban could not occur until 2023, when the European Union license for glyphsate use runs out.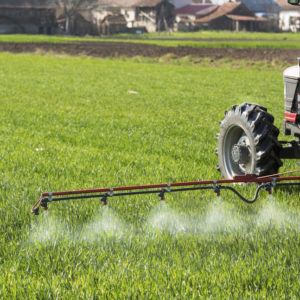 The plan would require any German farmers who still want to use glyphosate after 2020 to leave 10% of their land untreated, as part of compensation and biodiversity zones.
The EU glyphosate license was renewed in November 2017, after a long battle over whether it should still be used due to the potential risks of Roundup exposure.
The debate was launched by the findings of the World Health Organization's International Agency for Research on Cancer (IARC), which declared in 2015 that glyphosate used in Roundup and other weedkillers was a probable carcinogen.
A number of votes over the renewal were held throughout 2017. However, glyphosate approval was unable to reach the 16 member-state approval threshold required to renew the license. Germany had always abstained, because Bayer, a German company, was in the process of buying Monsanto, the makers of Roundup, at the time. However, when it appeared the renewal would finally fail, Germany about-faced and cast the deciding vote to save the weed killer, granting it a five-year license renewal.
In January, French President Emmanuel Macron announced that his country intends to phase out Roundup within three years. Belgium has already banned its use.
In the United States, Monsanto faces thousands of Roundup lawsuits brought on behalf of agricultural workers, farmers and even home gardening enthusiasts diagnosed with non-Hodgkin's lymphoma following exposure to glyphosate contained in the weedkiller, alleging that the company has failed to provide adequate warnings and safety instructions for consumers.
The first case to go before a jury this summer resulted in a $289 million verdict for a former California school groundskeeper, finding that Monsanto has withheld warnings from the public about the health risks associated with Roundup. While the verdict was later reduced to $78 million by the trial judge, Monsanto faces a series of additional trials in state and federal courts over the next year over the health risks associated with their glyphosate-based weedkiller.
"*" indicates required fields