U.N. Report Warns Of Worsening Global Chemical Pollution
March 14, 2019
By: Martha Garcia
The widespread use of chemicals and human pollution are degrading the environment and endangering human life at an unprecedented rate, according to a new U.N. report on the state of the global environment.
The United Nations "Global Chemicals Outlook" was published March 11, and presented during the U.N. Environment Assembly in Nairobi, Kenya, warning that while the Earth is at serious risk, it is not too late. The report indicates there are actions that can be taken to improve the dire problem.
Chemicals, waste, deforestation, and pollution are negatively affecting the world. If nothing is done, authors of the study warn, millions of premature deaths will occur by the middle of this century, major specifies extinction will continue, the Earth's ability to meet human food needs will be impaired, and antibiotic pollutants in water will lead to antibiotic-resistant bacteria as a major cause of death by 2050.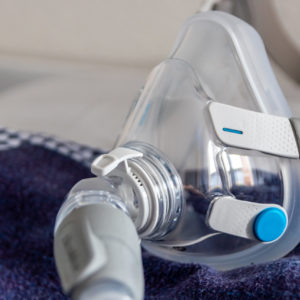 Did You Know?
Millions of Philips CPAP Machines Recalled
Philips DreamStation, CPAP and BiPAP machines sold in recent years may pose a risk of cancer, lung damage and other injuries.
Learn More
Current chemical production capacity reached 2.3 billion tons, and is projected to double by 2030. The global chemical industry exceeded $5 trillion in 2017. Chemical pollutants are largely impacting the environment and human health in a negative way.
The report indicates that voluntary actions have reduced the risks some chemicals pose, but progress is stalled and implementation gaps exist. For example, in 2018 more than 120 countries had not implemented the agreed Globally Harmonized System of Classification and Labelling of Chemicals.
"At the World Summit on Sustainable Development in 2002, countries committed to minimizing the adverse effects of chemicals by 2020," wrote Joyce Msuya, Acting Executive Director U.N. Environment. "At our current pace, we will not achieve this goal. Considering the expansion of the market, and the associated increase in contamination, we cannot continue to gamble with our health."
The World Health Organization estimates the burden of disease from some hazardous chemicals resulted in 1.6 million lives in 2016. Hazardous chemicals, waste, and pollution continue to be released into the environment in large quantities. In fact, chemicals are ubiquitous in the air, water, soil, food, and in humans.
Pesticides negatively affect insect pollinators, phosphorous and nitrogen contribute to ocean dead zones, and chemicals used in sunscreens affect coral reef systems. More so, studies indicate antibiotics, heavy metals, and cleaning disinfectants all contribute to the proliferation of antibiotic resistant bacteria.
The benefits of minimizing the effects of chemicals is estimated in the high tens of billions of dollars annually.
The report also highlights the need to tackle climate change. Carbon emission reductions outlined by the Paris Agreement will not be met. This makes addressing global warming a top priority.
Similarly, air pollution is a major threat to public health and a main cause of other diseases globally. Air pollution causes 6 to 7 million premature deaths each year. Reducing pollutants can help reduce early death and disease burden.
More than 33% of food is wasted worldwide. In developed countries, more than half is thrown away. Reducing food waste and eating less meat can reduce the need to produce 50% more food to feed nearly 10 billion people, the expected global population by 2050.
The report highlights the need for implementing a plan of action and addressing global systems, not just individual issues.
Governments are taking regulatory action on many levels, but the efforts must be widespread, encompassing legislation, policies focusing on innovation, and the development of cleaner, safer products and methods of production.
The focus must be on developing a future global platform that brings together all sectors of industry and fosters collaboration to create real change.
"*" indicates required fields