J&J Investors Call For Global Talcum Powder Recall In Face of Ovarian Cancer and Asbestos Concerns
February 08, 2022
By: Irvin Jackson
Following years of concerns about a link between talcum powder and ovarian cancer, and tens of thousands of lawsuits filed against Johnson & Johnson for failing to warn adult women about the risks associated with applying talc-based Baby Powder, a group of investors are pushing to force the company to finally issue a global talcum powder recall.
The activist investment group Tulipshare has submitted a proposal that calls for Johnson & Johnson to remove talc-based products from store shelves worldwide. The group is trying to force a shareholder vote on the issue, and has submitted a proposal to the Security and Exchange Commission (SEC).
Tulipshare hopes the SEC will greenlight the proposal and require the vote and Johnson & Johnson's next annual meeting, which is likely to be held in April.
Johnson & Johnson currently faces more than 30,000 Baby Powder lawsuits and Shower-to-Shower lawsuits brought throughout the U.S. court system, each involving similar allegations that talc and asbestos particles in the products caused women to develop ovarian cancer, mesothelioma and other injuries.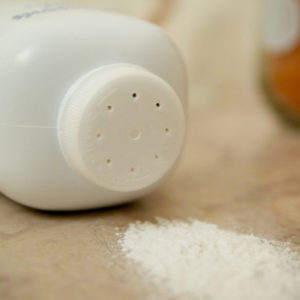 Johnson & Johnson has already pulled talc powder products from store shelves in the United States and Canada. However, it is still widely available in the rest of the world, including Europe and the U.K.
"Johnson & Johnson's talc-based Baby Powder (talcum powder) was shown to contain traces of asbestos – a carcinogen known to cause cancer with no safe exposure level," Tulipshare wrote. "What's worse is that Johnson & Johnson reportedly knew about the asbestos contamination, yet continued to heavily market the product to minority, overweight women."
In December, Johnson & Johnson wrote a letter (PDF) to the SEC asking that it reject the Tulipshare proposal, saying that such a decision would interfere with the ongoing litigation. The proposal was originally submitted in October.
The SEC has yet to render a decision.
The call for the shareholder vote over a potential global talcum powder recall comes after Johnson & Johnson announced in October that it is attempting to spin off any liability exposure it faces from the lawsuits into a new company, LTL Management, LLC, which was formed for the express purpose of placing the new unit into bankruptcy. The move has been widely criticized, since Johnson & Johnson has billions of assets on hand, and the bankruptcy scheme has been viewed largely as a negotiating ploy to force plaintiffs to accept less compensation than they seek.
The Johnson & Johnson talcum powder bankruptcy plan has been successful in delaying progress in the litigation, allowing the company to avoid a series of trials that were expected to go before juries this year. However, plaintiffs lawyers and bankruptcy experts are strenuously opposing the plan, and calling for the judge presiding over the matter to reject the filing, indicating that it is an abuse of the U.S. bankruptcy process.
Defending against the talcum powder litigation has cost Johnson & Johnson $1 billion, on top of settlements and verdicts that have amounted to another $3.5 billion, according to the bankruptcy filing. However, it is widely expected that any talcum powder settlements will require well over $15 billion to avoid thousands of individual cases going before juries nationwide.
"*" indicates required fields