Glucocorticoids Linked To Increased Risk Of Infection In Rheumatoid Arthritis Patients: Study
September 28, 2020
By: Martha Garcia
According to the findings of a new study, side effects of glucocorticoids like Cortef, which are used to treat rheumatoid arthritis, may include an increased risk of infections.
Patients taking glucocorticoids suffer from more infections, such as urinary tract infections or more serious infections like sepsis, than patients who do not take the medications, according to a report published last week in the Annals of Internal Medicine.
Low-dose glucocorticoids, such as Medrol, Cortef, or Predicot, are frequently used for the management of rheumatoid arthritis and other chronic conditions. However, the long-term safety of this type of use is unknown, according to researchers from the University of Pennsylvania, who conducted a retrospective study of Medicare claims data and Optum's deidentified Clinformatics Data Mart database from 2006 to 2015. The data included adults with rheumatoid arthritis receiving a stable disease-modifying anti-rheumatic drug regimen for more than six months.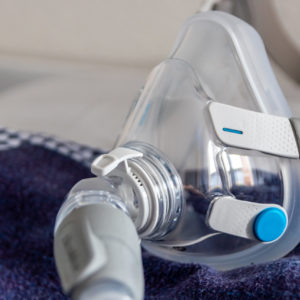 Did You Know?
Millions of Philips CPAP Machines Recalled
Philips DreamStation, CPAP and BiPAP machines sold in recent years may pose a risk of cancer, lung damage and other injuries.
Learn More
The study included more than 247,000 observations of 172,000 patients from Medicare claims and 58,000 observations of 44,000 patients from Optum.
After six months of receiving a stable disease-modifying anti-rheumatic drug regimen, about 47% of Medicare patients and 39% of Optum patients were receiving glucocorticoids.
After one year of taking the drugs, Medicare patients who did not receive glucocorticoids had an 8% chance of being diagnosed with an infection. Comparatively, in the same time frame, patients who received a 5mg dose per day of glucocorticoids had an 11% risk of infection over the course of a year.
The findings suggest the risk is dose specific, with those taking daily doses above 5m per day, up to 10 mg per day having a 14% risk of infection, and those taking more than 10 mg per day facing an 18% infection risk.
The findings were similar among Optum patients, with those who did not take glucocorticoids facing an infection risk of 4%; compared to 5% for glucocorticoid users taking 5 mg or less per day, rising to 8% for those taking between 5 and 10 mg per day, and 10% for those taking above 10 mg per day.
The most frequent infections were urinary tract infections, skin and soft tissue infections, pneumonia and sepsis.
Researchers recommended doctors avoid long-term use or higher doses of steroids like Millipred, Deltasone, Cortef, Flo-Pred, and other glucocorticoids given to treat rheumatoid arthritis.
"In patients with RA receiving stable disease modifying anti-rheumatic drug therapy, glucocorticoids were associated with a dose-dependent increase in the risk for serious infection, with small but significant risks even at doses of 5 mg or less per day," the researchers determined. "Clinicians should balance the benefits of low-dose glucocorticoids with this potential risk."
Meredith

January 15, 2023 at 3:08 am

I was put on glucocorticoids 22 years ago for Addison's disease and I have only suffered on these drugs. I had a stroke on them, and now other neurological conditions, considerate of full body injures. These drugs almost killed me 6 times. Any suggestions? I need an attorney to represent me in my fight against glucocorticoids, dangerous drugs.
"*" indicates required fields