GM Recalls Nearly 1M Vehicles After ARC Airbag Inflator Explosion
May 16, 2023
By: Katherine McDaniel
Following recent calls by federal highway safety officials for ARC Automotive to recall air bag inflators widely used by a number of auto makers over the past decade, General Motors has announced it is recalling nearly one million vehicles equipped with faulty air bags, which could overinflate and explode, sending sharp metal debris at vehicle occupants.
The U.S. National Highway Traffic Safety Administration (NHTSA) announced a General Motors airbag recall on May 10, expanding the auto maker's previous recalls to include a total of nearly one million vehicles, following multiple reports of the driver's side air bags exploding after deployment, which may result in serious injury or death.
According to the recall notice, GM received several reports of the air bags in their 2015 Chevrolet Traverse vehicles rupturing and exploding during deployment starting in 2021, which prompted the automaker to issue two separate recalls in February and April of 2022. GM received another report in March 2023, involving a ruptured airbag in a 2017 Chevrolet Traverse, which prompted them to expand the previous recalls to include all front driver side airbags installed in 2014 through 2017 Chevrolet Traverse, Buick Enclave, and GMC Acadia vehicles.
After inspecting the vehicles and retaining a third party to investigate the issue, GM determined that the front driver airbags exploded due to faulty airbag inflators. Their investigation revealed the affected vehicles were equipped with airbag inflators manufactured by ARC Automotive with the same production lot number. While the exact cause of the airbag inflator explosions could not be found, officials described the issue as a manufacturing defect.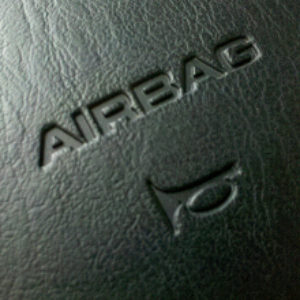 The latest GM airbag recall impacts approximately 994,763 vehicles that may be equipped with defective ARC Automotive airbag inflators, including;
2014 through 2017 Buick Enclave vehicles manufactured from March 26, 2013 through May 12, 2017
2014 through 2017 Chevrolet Traverse vehicles manufactured from March 26, 2014 through May 12, 2017
2017 GMC Acadia vehicles manufactured from March 26, 2014 through March 29, 2017.
Owners will receive notification of the recall beginning June 26, 2023, according to the recall notice. Licensed GM dealers will provide complimentary replacement of the front driver's side airbag module with a new inflator.
For more information, owners can contact Buick customer service at 1-800-521-7300, Chevrolet customer service at 1-800-222-1020, or GMC customer service at 1-800-462-8782 and reference GM's recall number N232404980.
ARC Automotive Inflator Recall Requested by NHTSA
Officials have called for ARC Automotive to issue a recall for approximately 67 million air bag inflators, following reports of the air bags exploding, sending sharp metal fragments and debris at the vehicle's occupants. They provided detailed reports of the airbags rupturing and causing injuries to consumers in the airbag recall request to ARC.
NHTSA officials have been independently investigating the safety of airbags manufactured by ARC Automotive since August of 2016, after receiving multiple reports of consumers sustaining severe injuries to their head, face, and legs, as well as at least one fatality that resulted from a ruptured airbag.
After initiating an investigating into the exploding airbags, the agency concluded that a defect in the manufacturing process of the airbag inflators contributed to a blockage of the inflator. The blockage, which occurred as a byproduct of welding during manufacturing of the inflator, can cause over pressurization, which can then overinflate and rupture the airbag, resulting in an explosion of metal debris into the vehicle's passenger compartment.
ARC Automotive maintains that a defect is not present in their airbag inflators. Despite the potentially significant and unreasonable safety risks the inflators pose to consumers, ARC has not cooperated with the agency in issuing a safety recall, which has prompted several automobile manufacturers to issue recalls of their own, impacting thousands of vehicles.
To date, General Motors has now issued five separate recalls since 2018, affecting model year 2010 through 2011 Chevrolet Malibu vehicles, model year 2008 through 2017 Buick Enclave, GMC Acadia, and Chevrolet Traverse vehicles equipped with airbag inflators manufactured by ARC.
In addition, BMW issued a recall in 2017 of their model year 2017 X5 sDrive35i, X5 xDrive35i, X5 xDrive50i, X5 xDrive35d, and X5 xDrive40e vehicles, Ford issued a recall in 2017 of their model year Mustang and F-150 pickup vehicles, while Volkswagen also issued a recall in 2022 of various model year 2016 Volkswagen and Audi vehicles.
The NHTSA says it may take other appropriate action against ARC if they continue to decline initiating a voluntary recall. The agency has indicated that if an ARC recall is not issued, the airbag inflator manufacturer must provide a detailed explanation on why they believe the product is safe, along with data supporting their analysis.
Takata Airbag Recall Still Affecting the U.S. Auto Industry
These latest airbag problems comes while the U.S. auto industry continues to replace defective Takata airbags, which were also found to explode and project metal debris onto vehicle occupants due to a defect in the airbags design. At least 28 deaths and more than 400 injuries have resulted from the defective Takata airbag inflators.
More than 100 million Takata airbags have been recalled worldwide since 2014, impacting tens of millions of vehicles from more than 20 automobile manufacturers. Officials identified that the chemical nitrate was used to inflate the air bags, which can break down from exposure to heat or humidity, resulting in the explosion of metal fragments and debris.
The series of Takata airbag recalls has been considered the largest and one of the most complex series of recalls ever recorded in U.S. history. However, if approximately 67 million ARC Automotive airbags are recalled in the coming weeks, the auto industry could be plagued for years bv the need to repair and replace the recalled airbags, in addition to the risk of potential product liability lawsuits.
"*" indicates required fields