General Motors Recall Issued Due to Risk of Parked Vehicles Rolling Away
January 07, 2013
By: Staff Writers
General Motors is recalling nearly 55,000 Cadillac, Chevrolet and GMC vehicles due to transmission problems that could allow the vehicles to roll away, even after they are placed in park. 
The General Motors recall (PDF) was announced on January 2, after the National Highway Traffic Safety Administration (NHTSA) warned the auto manufacturer that certain 2013 model year Cadillac, Chevrolet and GMC sports utility vehicles (SUVs) did not comply with federal transmission safety standards. The problem appears to be in the steering column locking anti-theft device.
According to the NHTSA's December 31 notice to General Motors (PDF), "the key may be rotated to OFF position and removed while the shifter is not in Park position, and the vehicle could roll away after the driver has exited the vehicle, resulting in a possible crash without prior warning."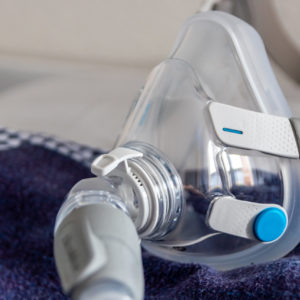 Did You Know?
Millions of Philips CPAP Machines Recalled
Philips DreamStation, CPAP and BiPAP machines sold in recent years may pose a risk of cancer, lung damage and other injuries.
Learn More
GM has acknowledged that the vehicle could also shift out of Park without the brake being engaged while the key is off. The problem was identified by GM's Arlington Assembly Center in December. The problem has been tracked back to a malformed lock actuator gear in the steering column.
The recall affects 2013 model year Cadillac Escalade, Escalade ESV, and Escalade EXT vehicles; Chevrolet Avalanche, Express, Silverado, Suburban, and Tahoe vehicles; and GMC Savana, Sierra, Yukon, and Yukon XL vehicles. An estimated 54,686 vehicles will be affected.
The issue is similar to that which led to a Honda recall of more than 800,000 minivans and SUVs in December. That recall came after 42 complaints from owners of Honda and Acura vehicles, including one report involving an owner who was run over and suffered a broken leg.
GM is notifying owners of registered vehicles affected by the recall, which is expected to begin on January 17. Cadillac owners with questions can call (866) 982-2339; Chevrolet owners can call (800) 630-2438; and GMC owners can call (866) 966-9463.
Mark

June 10, 2014 at 1:56 pm

4 HOW (UN)SAFE IS YOUR 2013 CHEVROLET TRAILBLAZER? We bought our 2013 CHEVROLET TRAILBLAZER A/T 4x4 (Vehicle Sales Invoice No. 2635) as a family sports utility vehicle for my wife and two children last August 31, 2013 from its dealer in Quezon Ave., Quezon City, Philippines because we FELT CONTENTED with the auto reviews via internet and other references we gathered. My wife and I have been dr[Show More]4 HOW (UN)SAFE IS YOUR 2013 CHEVROLET TRAILBLAZER? We bought our 2013 CHEVROLET TRAILBLAZER A/T 4x4 (Vehicle Sales Invoice No. 2635) as a family sports utility vehicle for my wife and two children last August 31, 2013 from its dealer in Quezon Ave., Quezon City, Philippines because we FELT CONTENTED with the auto reviews via internet and other references we gathered. My wife and I have been driving since 2000 and 1987 respectively and we had the opportunity to drive a variety of cars, SUVs, pick-up trucks, and mini-wagons. We are just a simple family with humble beginnings who loves to travel and explore the best food our local restaurateurs could offer. Unfortunately, on May 26, 2014, 10:50AM, a traumatic accident happened. What supposed to be a family vacation turned out to be a nightmare. The incident occurred along Outlook South Drive, Baguio City as we were about to take our lunch at Chef's Home (it's our second visit since April of this year). There is no parking area so I opted to park our CHEVROLET TRAILBLAZER A/T 4x4 in a road corner which is about five (5) meters across the said restaurant along with other vehicles which are inclined in a slope position. I geared to PARK (P) so that the doors will automatically open or unlock, and then I PULLED THE HANDBRAKE and left the engine on. My son and I alighted from the CHEVROLET TRAILBLAZER A/T 4x4 to check if the restaurant is already open because we saw the door and window curtains closed. I left my wife in the front passenger seat and my daughter in second row. Only a few minutes we went back to the CHEVROLET TRAILBLAZER A/T 4x4, I knocked the window where my wife is seated in a relaxed position, and told them it's open and have lunch, so my wife turned off the engine. The very moment the engine went off, the uncontrollable CHEVROLET TRAILBLAZER A/T 4x4 just rolled down backward. As the CHEVROLET TRAILBLAZER A/T 4x4 unstoppably slides down, I hurriedly opened the door of my wife to re-check the PARK (P) GEAR and HAND BRAKE, and I saw with my two eyes that these are all POSITIONED PROPERLY. But still I tried to pull the HANDBRAKE as fast as I can but it's already on a maximum. My wife recounted that during this ordeal, she, being a driver herself, instantly checked the PARK (P) GEAR and HANDBRAKE as well, and again she saw these are all PROPERLY ACTIVATED. Then my wife bend to reach the footbrake and kept on pumping with her left arm but it did not function as well because the engine is already off. My daughter in second row was shouting and so frightened. I was dragged downward until the CHEVROLET TRAILBLAZER A/T 4x4 smashed its rear to the restaurant. The local police went to the site for investigation. My legs sustained cuts and bruises. The concrete wall collapsed and the iron grills of the restaurant were bended and misaligned, the estimated cost was PhP10,000.00 or US$228. Our comprehensive insurance will pay for the structural damages however the restaurant owner demanded that we have to pay PhP150,000 or US$3,419 which is equivalent to their PhP30,000 to PhP35,000 or US$684 to US$798 daily income for five (5) days because we were told by the owner that they have to close temporarily while repairing the damages. In order not to prolong our agony we begged the owner to lower the amount and we arrived at PhP100,000 or US$2,279. We withdrew cash from our ATM right away and we were able to settle amicably the same day. The CHEVROLET TRAILBLAZER A/T 4x4 was damaged on its rear bumper/sensors, right rear tail light and park light and rear step board. Be that as it may, we were thankful that the restaurant served as barrier because if it's not there, the CHEVROLET TRAILBLAZER A/T 4x4 could fall into the 100 feet deep ravine with my wife, daughter and I. The next day my son suffered stress fever which persisted about two days after the accident because he was outside the vehicle and witnessed everything that transpired. My wife is so depressed and my daughter is having flashbacks. I'm having sleepless nights since the accident. We were all physically and psychologically damaged that is irremediable and beyond reparation. My wife and I kept on thinking and trying to recount what happened and the biggest question is: IS IT STILL SAFE FOR MY FAMILY TO RIDE OUR CHEVROLET TRAILBLAZER A/T 4x4??? Another question is: WHY DID THE CHEVROLET TRAILBLAZER A/T 4x4 ROLLED DOWN THE MOMENT IT WAS SWITCHED OFF, OR WHY NOT WHEN I LEFT THE ENGINE RUNNING??? On May 28, we brought our Chevrolet Trailblazer for mechanical and electronic diagnosis to our dealer in Quezon City. We already expect that they will be defensive and our report for this abnormalities of our CHEVROLET TRAILBLAZER A/T 4x4 will fell on deaf ears. But before we left our home in Pampanga, the PARK ASSIST OFF INDICATOR flashed from the odometer. It was the first time this indicator went on since we bought it last year, so we included this in our report. The service advisor, Engr. Ram Rosario conducted some reenactments and drive tests but such abnormalities did not recur and Mr. Rosario concluded a negative report. Meanwhile, the service manager, Engr. Jay Cortez, made a lecture on safety features, braking system and transmission as if he was telling what happened to us was IMPOSSIBLE or indirectly saying we are just making up the story. They failed to detect the problems and now we are more than worried because we are very certain that the problem still exists and posing another danger to our lives. It happened before, it could happen again anytime, anywhere. There are number of witnesses that could provide factual events before and during the accident: the owner of the restaurant, waiters, barangay officials, local police, bystanders and my family. Meanwhile, we also told Engr. Cortez that on May 25 while driving along Aspiras Highway, La Union as we were about to climb up Baguio City I saw our RADIATOR TEMPERATURE WENT UP. I told my wife that we have to switched off the air conditioning unit and open the windows because anyway the weather is fine. Initially my wife resisted because she is afraid that we could inhale the smoke pollution along the road and my son is asthmatic so I told her that our RADIATOR TEMPERATURE IS HEATING UP. I made a whistle stop to check the coolant level, the level is normal because I always submit the CHEVROLET TRAILBLAZER A/T 4X4 for service maintenance every 5,000 kilometers in a Chevrolet dealer in Pampanga. Engr. Cortez, on the other hand, said that it could be attributed to the hot weather. But I refuted his explanation because we frequently go to Metro Manila which is extremely hotter than the northern province of La Union or Baguio City and as far I can remember during our travel to Baguio City when I checked the outside temperature it was only 26 degrees celsius compared to Metro Manila's 37 degree celsius. All our previous SUVs, mini-wagons and other existing vehicles except the CHEVROLET TRAILBLAZER A/T 4x4, never manifested an increase of radiator temperature, not even once, in all our land travels from northern to southern parts of the Philippines. Remember, our CHEVROLET TRAILBLAZER A/T 4x4 is only less than a year. The series of abnormal manifestations with our CHEVROLET TRAILBLAZER A/T 4x4 have no intervals. It all happened on a daily basis: MAY 25 – RADIATOR PROBLEM. MAY 26 – PARK GEAR AND HANDBRAKE MALFUNCTIONS. MAY 27 – ON OUR WAY HOME TO PAMPANGA IT TOOK US TWO AND A HALF (2.5) HOURS TO TRAVEL ALONG THE ZIGZAG MARCOS HIGHWAY BECAUSE WE HAVE TO BE EXTRA CAUTIOUS. MAY 28 – PARK ASSIST OFF INDICATOR FLASHED IN THE ODOMETER. Furthermore, we feel so sad and we are bothered by our conscience because we encouraged a family friend to buy a CHEVROLET TRAILBLAZER A/T 4x4 last March and they did. Another close friend solicited our advice of what recommendable pick-up truck to buy and I encouraged him and his mother to buy CHEVROLET COLORADO A/T 4x4 and they did. Now we are ashamed to share our traumatic experience with our own CHEVROLET TRAILBLAZER A/T 4x4. Finally, we encourage potential buyers of CHEVROLET TRAILBLAZER A/T 4x4 to reconsider their option prior their purchase especially if it is intended for family use because it will be a waste of huge money. We are so regretful to fully rely on auto reviews through internet. We asked for a drive test prior our purchase but we were told that CHEVROLET IS HIGHLY CONFIDENT with its vehicles so our request for a drive test was declined. WHATEVER ENGINEERING / TECHNICAL EXPLANATIONS OR SKEPTICISMS WE GET, AND CHEVROLET COULD BASICALLY SAY IT'S UNBELIEVABLE, WE FIRMLY STAND WITH OUR ACTUAL TRAUMATIC EXPERIENCE. WE, THEREFORE, REITERATE THAT OUR CHEVROLET TRAILBLAZER A/T 4X4 IS NOT SAFE FOR MY FAMILY ANYMORE! IT'S A RUNNING COFFIN! MY CUTS AND WOUNDS COULD HEAL IN DUE TIME, BUT THE TRAUMA WE HAD WILL HAUNT US FOREVER.
"*" indicates required fields