Goldman Sachs Abacus Class Action Lawsuit Filed By Shareholders
April 27, 2010
By: Staff Writers
Shareholders have filed a lawsuit against Goldman Sachs over fraud involving their Abacus products, alleging that the bank misled investors about securities and the financial health of the bank itself.
The Goldman Sachs class action lawsuit was filed on Monday in U.S. District Court for the Southern District of New York by investor Ilene Richman on behalf of any investor who bought shares in the company from October 15 of last year until April 16, when the U.S. Securities and Exchange Commission (SEC) filed a fraud lawsuit against Goldman Sachs. The class action complaint names Goldman Sachs, and Chief Executive Officer Lloyd C. Blankfein, Chief Financial Officer David A. Viniar and President Gary D. Cohn as defendants.
Two other investors sued the company's officers on April 22 in state court, and another derivative lawsuit was filed against the company's officers and directors on Monday in Manhattan as well, Bloomberg News reports.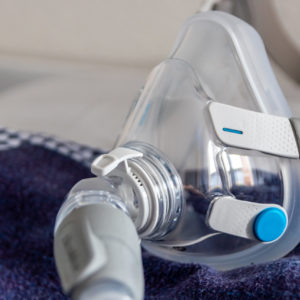 Did You Know?
Millions of Philips CPAP Machines Recalled
Philips DreamStation, CPAP and BiPAP machines sold in recent years may pose a risk of cancer, lung damage and other injuries.
Learn More
According to the SEC, Goldman Sachs created a synthetic collateralized debt obligation (CDO), called Abacus 2007-AC1, which was backed by subprime mortgage securities. The SEC claims that Goldman Sachs said that the securities were selected by a third party called ACA. However, the SEC says that Paulson & Co., a hedge fund that was betting on the failure of subprime mortgage securities, heavily influenced which securities went into the portfolio.
The charges claim that Paulson picked securities doomed to fail, and Goldman Sachs packaged them and sold them to unwitting investors. Paulson bet on the securities failing and made $1 billion. Those who bought into Abacus on the belief that it was a sound investment lost about $1 billion.
The company has denied the charges, saying that it lost money as well and made full disclosures about the selection of the securities.
The class action fraud lawsuit accuses the bank of misleading investors about its financial condition after it became aware that it was under investigation for the Abacus CDO. Following the SEC's announcement that it had filed a lawsuit against Goldman Sachs on April 16, the company's shares fell 13 percent.
The lawsuit says that the company initiated an advertising campaign last October heralding that it adhered to responsible business practices, at the same time that it knew it was under investigation, in order to counteract negative media about the $16 billion in bonuses it was preparing to dole out to employees.
Tom

April 28, 2010 at 1:57 pm

As Jimmy Paige once wrote - or was it Robert Plant? - "It makes me wonder". I wonder what defect it is in the psychological makeup of a group of human beings that would have them putting the health and well being of millions of other human beings behind the private profit of a very few. Most of these lawmakers who live in the pockets of the Plutocracy call themselves "Christians". Have they ever m[Show More]As Jimmy Paige once wrote - or was it Robert Plant? - "It makes me wonder". I wonder what defect it is in the psychological makeup of a group of human beings that would have them putting the health and well being of millions of other human beings behind the private profit of a very few. Most of these lawmakers who live in the pockets of the Plutocracy call themselves "Christians". Have they ever made a serious study of the books? You know! - Matthew, Mark, Luke and John? - Those guys! How do they justify their actions? How do they sleep at night? We're talkin' major hypocrisy here! That's what makes them so much fun to watch! I always get a certain twisted delight in watching their fake piety. Imagine Wendy O. Williams being cast as Bernadette of Lourdes; or Marilyn Manson as Mahatma Gandhi. It's kind of the same thing. Sooner or later our right wing friends, within the Congress and without, are going to be forced to admit that the era of anything goes deregulation was a really stupid idea. You can only sit calmly in a burning house, ignoring the flames all about you, for just so long. Sooner or later you'll be forced to flee for your life. After making your escape, if you still refuse to acknowledge that the house is indeed on fire, you're beyond the point where you can make rational decisions on your own. You've entered Librium Country, hombre! http://www.tomdegan.blogspot.com
"*" indicates required fields