Goldman Sachs Lawsuit Filed by SEC Over Abacus Fraud
April 19, 2010
By: Staff Writers
The U.S. Securities and Exchange Commission (SEC) has filed a lawsuit against Goldman, Sachs & Co. charging the financial institution with fraud for allegedly selling investors subprime mortgage securities that were doomed to fail. 
The SEC filed the Goldman Sachs fraud lawsuit on April 16 in U.S. District Court for the Southern District of New York, following an investigation that started in August 2008. The SEC claims that fraud involving Abacus investment products lead to at least $1 billion in losses and many analysts predict that the charges will lead to a number of financial fraud lawsuits from investors who may be entitled to a recovery.
According to the SEC, Goldman Sachs created a synthetic collateralized debt obligation (CDO), called Abacus 2007-AC1, which was backed by subprime mortgage securities. The SEC claims that Goldman Sachs said that the securities were selected by a third party called ACA. However, the SEC says that Paulson & Co., a hedge fund that was betting on the failure of subprime mortgage securities, heavily influenced which securities went into the portfolio.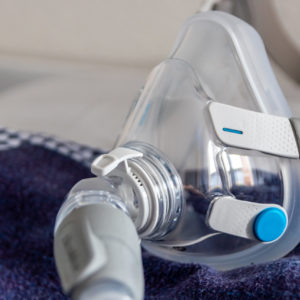 Did You Know?
Millions of Philips CPAP Machines Recalled
Philips DreamStation, CPAP and BiPAP machines sold in recent years may pose a risk of cancer, lung damage and other injuries.
Learn More
The charges claim that Paulson picked securities doomed to fail, and Goldman Sachs packaged them and sold them to unwitting investors. Paulson bet on the securities failing and made $1 billion. Those who bought into Abacus on the belief that it was a sound investment lost about $1 billion.
Goldman Sachs pocketed about $15 million from Paulson in the deal, the SEC alleges. The Royal Bank of Scotland and IKB, a German bank, were the two investment banks who lost the most from the deal, various media sources reported over the weekend.
The SEC says that the deal was primarily structured by Goldman Sachs vice president Fabrice Tourre, who allegedly knew that Paulson was structuring its investment plans based on the belief that the securities it chose for the portfolio would fail. Tourre closed the deal with Paulson to create Abacus on April 26, 2007, the SEC claims. By late October, 83% of the securities in the CDO had been downgraded. By the end of January 2008, 99% had been downgraded.
"The product was new and complex, but the deception and conflicts are old and simple," said the SEC's Director of Enforcement, Robert Khuzami. "Goldman wrongly permitted a client that was betting against the mortgage market to heavily influence which mortgage securities to include in an investment portfolio, while telling other investors that the securities were selected by an independent, objective third party."
Goldman Sachs released a statement after the charges were released denying all of the SEC's claims. The company claims it lost $90 million in the deal and fully disclosed Paulson & Co.'s involvement.
"*" indicates required fields