More Than 1.5M Gree Dehumidifiers Recalled Following Dozens of Fires and Property Damage
August 17, 2023
By: Katherine McDaniel
About 1.5 million Gree humidifiers are being recalled, following dozens of reports involving the devices catching on fire and causing property damage.
The U.S. Consumer Product Safety Commission (CPSC) announced the Gree dehumidifier recall on August 16, indicating that the devices are prone to overheat and smoke, which may result in a fire or cause burn injuries for consumers.
The announcement comes in the wake of at least 688 reports of the units overheating, which resulted in at least 23 fires and has caused approximately $168,000 in property damage. However, there have been no confirmed injuries linked to the recalled dehumidifiers.
Approximately 1.56 million devices manufactured by Gree Electric Appliances from January 2011 until February 2014 are impacted by the recall, which includes 42 different models produced in the colors white, beige, black, and gray, with their brand name and pint capacity printed on the either the front, back, or side of the unit.
The recalled dehumidifiers were distributed to consumers under other different brand names, including Kenmore dehumidifiers ranging in capacity size from 30-70 pints, GE dehumidifiers ranging in size from 30-70 pints, SoleusAir dehumidifiers ranging in size from 25-70 pints, Seabreeze dehumidifiers in 70-pints, and Norpole dehumidifiers in 30-pints. A full list of affected units is detailed in the recall notice.
The dehumidifiers were sold for between $110 and $400, through various major distributors, including Home Depot, Lowe's, Menards, Sam's Club, Walmart, and Sears stores.
The CPSC recommends consumers immediately turn off and unplug the dehumidifiers, and visit greedehumidifierrecall.com​ to receive a refund. They may also contact Gree by phone at (866) 853-2802 on Monday through Friday from 8 a.m. to 6 p.m. ET.
Officials also urge consumers to report any adverse incidents or injuries sustained involving use of the recalled units on the website at https://www.saferproducts.gov/.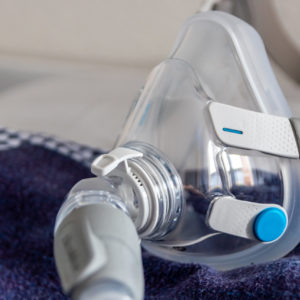 Did You Know?
Millions of Philips CPAP Machines Recalled
Philips DreamStation, CPAP and BiPAP machines sold in recent years may pose a risk of cancer, lung damage and other injuries.
Learn More
Gree Dehumidifier Recalls
Together with the recall announcement, the CPSC released a public health and safety notice to consumers, warning them of the continued risk associated with use of Gree dehumidifiers. The agency is urging consumers to check their units to see if they may be impacted by the recent recall, or if they may have been impacted in the series of prior recalls Gree has announced.
In September 2013, federal safety officials announced a recall of 2.2 million Gree manufactured dehumidifiers, following at least 325 incidents involving the units overheating, which resulted in at least 71 fires and caused approximately $2,725,000 in property damage. That prior recall impacted units with a size capacity ranging from 20-70 pints and were distributed under the brand names Danby or Premiere, De'Longhi or SuperClima, Fedders, Fellini, Frigidaire, Kenmore, Narpole, Seabreeze, SoleusAir, and SuperClima.
Months later, the recall was expanded to include an additional 350,000 units of GE branded dehumidifiers, following at least 16 complaints related to the overheating and smoldering issue, which resulted in at least five more fires and caused an additional $430,000 worth of damage to consumer properties. The units included in the expanded recall, announced on January 30, 2014, were produced from January 2008 until December 2010 with a size capacity ranging from 30-65 pints.
The agency announced the recall again on May 15, 2014, to remind consumers of the continued dangers associated with use of the products, after becoming aware of the fact that reports of the dehumidifiers overheating had climbed from 119 original incidents to approximately 471 total incidents, an increase of nearly 400 percent. Officials also indicated the number of fires increased more than 200 percent, from 46 to 121 fires, and resulted in more than double the amount of property damage reported in the original recall, increasing from $2.15 million to nearly $4.5 million.
To date, over 2.5 million Gree dehumidifiers have been recalled, and may be responsible for more than 2,000 consumer complaints, 450 fires, and over $19 million in damages.  The agency also indicated there may be four fatalities potentially linked to the recalled dehumidifiers, including deaths that occurred in Ohio, Iowa and Missouri in 2016 and 2022.
According to the CPSC, the previously recalled Gree dehumidifiers are not related to the dehumidifiers involved in the current recall and were manufactured on different production dates, however, due to the continued risk the dehumidifiers present to consumers, the agency is urging them to verify that their products are not impacted by any recall.
"*" indicates required fields