Ground Beef Bacterial Contamination Widely Found in Consumer Reports Testing
September 15, 2015
By: Irvin Jackson
According to a recent investigation by Consumer Reports, most ground beef products sold throughout the U.S. likely contain bacterial contamination that may increase the risk of food poisoning. 
The consumer watchdog group issued a report on ground beef safety (PDF) earlier this month, which raises questions about the safety of the ground beef Americans consume on a regular basis.
The investigation reveals that most ground beef, whether it's conventional or sustainably grown, contained at least one type of bacteria that may be harmful to humans.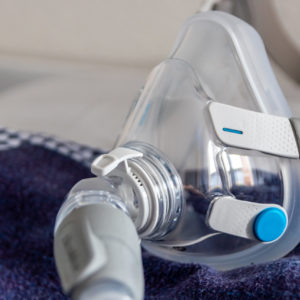 Did You Know?
Millions of Philips CPAP Machines Recalled
Philips DreamStation, CPAP and BiPAP machines sold in recent years may pose a risk of cancer, lung damage and other injuries.
Learn More
Consumer Reports tested 300 samples of raw ground beef, finding at least one bacterial species in all samples. Nearly three quarters of the samples had two or more types of bacteria. There was a species of enterococcus bacteria found on 299 out of the 300 samples, and nearly 51% had E. coli, and almost 44% had Staphylococcus aureus. While many of the enterococcus and E. coli were of the non-toxin producing species, they can still make consumers ill, causing blood or urinary tract infections.
About 20% of the beef tested had C. perfringens, which causes food poisoning, and 10% of the samples contained a strain of S. aureus that can cause illness and cannot be destroyed even by proper cooking. Salmonella was detected in 1% of the samples.
However, the investigation found no samples with E. Coli O157:H7, which is a strain of particular concern and one Consumer Reports specifically searched for.
The findings reveal significant differences between conventionally raised beef and sustainably raised beef that involved grass-fed cattle who not treated with antibiotics. Samples of conventionally raised beef was more likely to have S. aureus and E. coli contamination, and conventional samples that were contaminated tended to have more bacteria on them than sustainable beef samples. In addition, conventional ground beef was more likely to contain the presence of antibiotic-resistant bacteria.
In addition to checking for bacteria, Consumer Reports constructed an entire guide to commonly used labels, the making of ground beef, and other safety issues linked to ground beef in its report.
According to the report, ground beef is of particular concern because Americans bought 4.6 billion pounds of beef over the past year, with half of that being ground beef. In addition, while most of the contaminants can be destroyed if the beef is cooked thoroughly, researchers from the U.S. Centers for Disease Control and Prevention (CDC) estimate that up to 28% of Americans eat raw or undercooked ground beef.
The CDC indicates that form 1998 to 2008, E. coli O157:H7 and Salmonella in contaminated beef caused more than 99,000 illnesses, 35 deaths and 2,368 hospitalizations in the U.S.
Earlier this year, the CDC reported a noticeable drop in Shiga toxin-producing E. coli (STEC) O157:H7 in recent years. These particular strains are especially hard to manage once they have become present because they spread through the transfer of bodily fluids and feces which can contaminate large areas where cattle is maintained.
E. Coli food poisoning can cause mild to severe diarrhea and abdominal cramps, bloody stools, and sometimes minor fevers lasting between 5 and 10 days.
For individuals such as young children or the sick and elderly, the consequences may be more severe due to weakened immune systems, which could allow the infection to cause a serious condition known as Hemolytic Uremic Syndrome (HUS), which could lead to kidney failure and even death.
Health experts suggest that that ground beef be cooked thoroughly up to at least a temperature of 160 degrees Fahrenheit. Meat should be kept cold, and hands should be washed thoroughly before and after handling, and surfaces should be cleaned thoroughly as well.
"*" indicates required fields