MDL Centralization Sought for Hair Relaxer Lawsuits Over Uterine Cancer, Fibroids and Other Risks Linked to Chemical Straighteners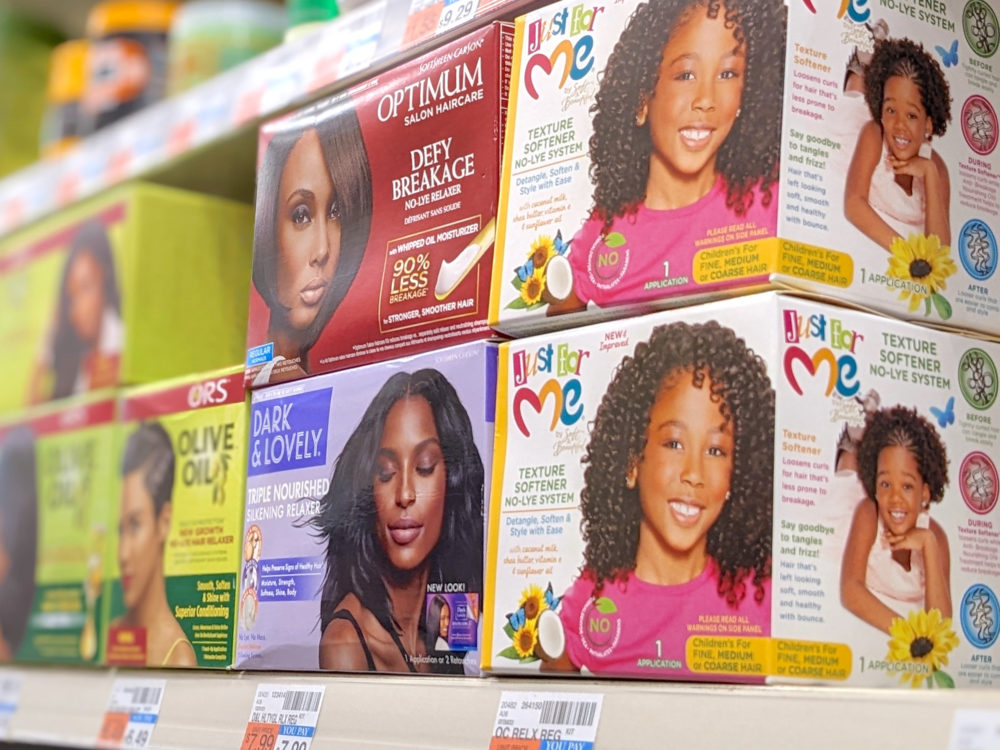 November 15, 2022
By: Irvin Jackson
Lawsuits allege that chemicals in Dark & Lovely, Just for Me, Motions and Other Hair Relaxers caused uterine cancer, uterine fibroids and other injuries
A growing number of claims are being filed throughout the federal court system
Plaintiffs requested that the litigation be centralized before one judge as part of a hair relaxer MDL in the U.S. District Court for the Northern District of Illinois
With a growing number of hair relaxer lawsuits being filed by women who developed uterine cancer, breast cancer, fibroids and other injuries, a motion has been filed with the U.S. Judicial Panel on Multidistrict Litigation (JPML) to centralize all cases brought throughout the federal court system before one judge for coordinated pretrial proceedings.
The lawsuits name L'Oreal, Softsheen Carson, Inc. and other cosmetic manufacturers as defendants, claiming that popular chemical straighteners like Dark & Lovely, Just for Me, Motions, Optimum and other hair relaxers caused uterine cancer, uterine fibroids and other ailments.
Plaintiffs say the products use endocrine-disrupting chemicals, like phthalates, which are toxic. Although manufacturers knew that their products may increase the risk of long-term health problems for women, the lawsuits indicate that they continued to marketed the products to the public, particularly African American women and other women of color, without warning them of those side effects.
HAIR RELAXER COMPENSATION
Given common questions of fact and law raised in complaints currently pending in U.S. District Courts nationwide, a group of plaintiffs filed a motion for transfer (PDF) on November 15, seeking to establish a federal hair relaxer MDL (multidistrict litigation) in the U.S. District Court for the Northern District of Illinois, where one judge can preside over coordinated discovery and a series of early "bellwether" trials.
"Defendants knew or should have known that their hair relaxer products were dangerous and defective because they contain highly toxic EDCs and they manufactured, marketed, and sold them anyway," the motion states. "The only material difference among some of the Actions is the specific hair relaxer product(s) purchased and used by Plaintiffs."
According to the motion, there are at least nine hair relaxer lawsuits pending in four district federal courts nationwide, involving claims on behalf of 13 different plaintiffs. It is expected that the U.S. JPML will consider oral arguments on the motion during an upcoming hearing session set for January 26, in Miami, Florida.
Hair Relaxer Cancer Risks
In recent years, studies have been published that make a connection between use of hair relaxer and cancer, raising concerns about the wide spread use of the products by Black and other minority women throughout the U.S.
In October, researchers published findings in the Journal of the National Cancer Institute, which warned that ingredients used in the chemical hair relaxers may cause uterine cancer. Researchers found the rate of uterine cancer was nearly three times greater among women who frequently used hair relaxer chemicals, compared to women who never used the products.
A 2019 study published in the International Journal of Cancer (IJC) issued similar findings, indicating women who reported regularly using straighteners and permanent hair dyes were 9% more likely to develop breast cancer than non-users.
Over an eight year period, researchers identified 2,794 cases of breast cancer after chemical hair straighteners use. The study revealed those who frequently used hair straightener products were at a significantly increased risk of breast cancer, finding women using hair straighteners at least every five to eight weeks, had a 30% increased risk of developing breast cancer.
Researchers warned that African American women who reported using permanent hair dyes regularly were associated with a 60% increase of breast cancer diagnosis, compared to an 8% increased risk for Caucasian women.
Uterine fibroids and endometriosis have been associated with phthalate metabolites used in hair relaxers.
As more women learn that their long-term use of hair relaxer may be the cause of uterine cancer, uterine fibroids and other injuries linked to these endocrine disrupting chemicals, the size and scope of the litigation is expected to increase dramatically.
FIND OUT IF YOU HAVE A HAIR RELAXER LAWSUIT
Lawyers provide free consultations and claim evaluations for women diagnosed with uterine cancer, breast cancer, uterine fibroids and other injuries linked to chemical hair straighteners. Find out if you or a loved one may be eligible for a hair relaxer lawsuit payout.
CONTACT A LAWYER
Image Credit: Kelly Heck Photography
---
Find Out If You Qualify for Hair Relaxer Compensation
Gail thyroid cancer in 1996 had an operation several years suffering with thyroid problems and female issues

December 23, 2022 at 6:38 pm

Thyroid problems a lot of female problems

Deadrius

November 20, 2022 at 9:46 am

I was diagnosed with Breast Cancer and no one else in my family has ever been diagnosed so there is no family history of it in my family. I eventually had to get a mastectomy.

CYNTIHA

November 18, 2022 at 3:15 pm

I suffered with fibroids for many years, eventually I had to have a hysterotomy, because not only were they in my uterus but I had a very a large one stemmed off the outside of my uterus. That was over 6 years ago that I had not choice but have the surgery.

Angela

November 16, 2022 at 11:25 am

I had hysterm it was so bad
"*" indicates required fields